Spread over the grassy foothills of San Isidro, AltaGracia Boutique Hacienda, stands high above the fertile valley, commanding a spectacular view of the region. From AltaGracia's observation deck and infinity pool, guests can survey the epic beauty of Costa Rica—the rolling pastures, ribbons of mountain, and fields of sugarcane. With its top-tier service and innovative luxury, AltaGracia has debuted this past January.
For years, AltaGracia was a classic "finca" as they called it, where livestock grazed and crops were harvested. This year, the 350-acre estate will complete its metamorphosis—into one of the most luxurious accommodations in Costa Rica. While AltaGracia preserves its agricultural roots, with horse trails, lush tropical gardens, and environmentally friendly practices, the hotel is also a terrestrial paradise for high-end travelers, nestled at the foot of the ancient Talamanca Mountains.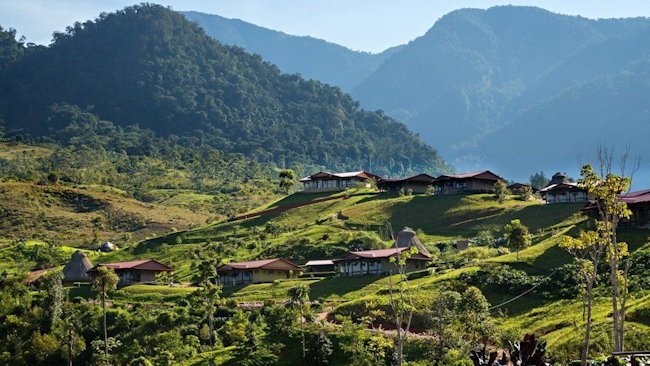 Travelers can take an overland route from San José along the scenic Pan-American Highway, where alpine crests roll toward the misty horizon; or you can catch this view from the air, thanks to AltaGracia's in-house landing strip. Guests can easily soon arrange a helicopter or ultralight tour of Chirripó National Park, one of the most pristine wildernesses in the world and Costa Rica's highest mountain top.
Upon arrival, guests will find stables full of horses, three superlative restaurants, and the soon to be recognized as the finest wellness center in Central America. Choose from a variety of casitas, where elegant furnishing and roomy marble bathrooms await. Get connected with high-speed Wi-Fi and a ready-to-use iPad, which is best enjoyed while reclining in the Eden-like patio. Guests can wake each morning to room service, then arrange a private cooking lesson in the casita's fully functional kitchen or pop around the property hiking through scenic splendor.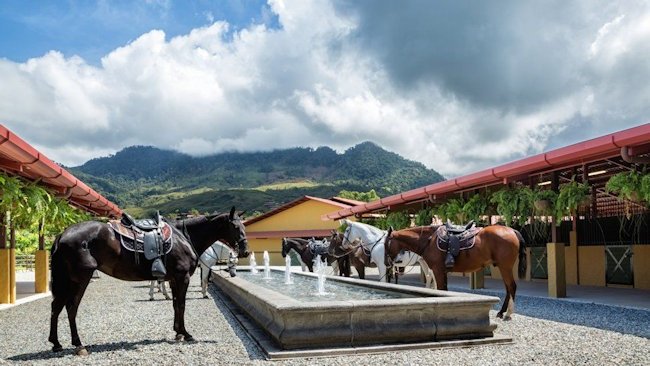 AltaGracia specializes in personalized service, even as patrons relax in the hotel's infinity pool and double Jacuzzis. The pool overlooks the San Isidro valley, where awe-inspiring sunsets are followed by the glitter of distant city lights. Guests can spend their evenings dining on Chef Chau Doan's magnificent fusion entrées, then retire to the pool for signature cocktails. Guests are never too far from home, thanks to prompt pickup by personal attendants.
The first of its kind in central Costa Rica, AltaGracia is a revolutionary new destination for jet-set travelers. With their commitment to sustainable ecotourism and local hiring practices, the owning family plans to enhance the Perez Zeledón economy—and introduce a new generation of travelers to this emerald in the rough.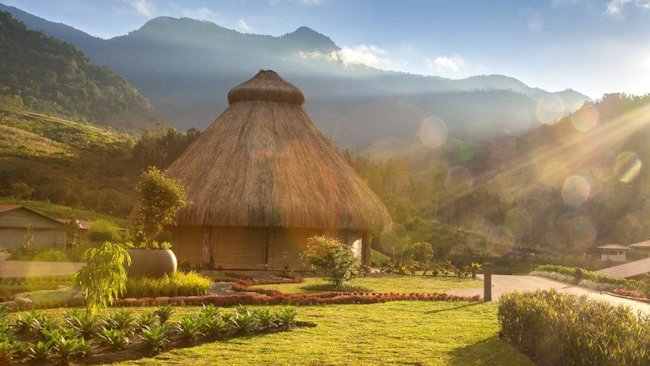 SPA – 'EL MANANTIAL'
With "Salus per Aquam" or "Sanitas per Aquam" the meaning of SPA at its core, ("health through water") AltaGracia "El Manantial" Spa will embrace the power of H2O. It features 2 saunas, 2 steam rooms, 2 Vichy showers and independent male and female relaxation rooms. Complete with 6 indoor stunning treatments rooms and the most magnificent roman pool with 2 in-pool Jacuzzis, it sits under a two-story atrium and boosts 180 degrees of unobstructed views. You can also enjoy 4 additional fully equipped outdoor treatment gazebos along the meditation trail accompanied by the murmur of the downstream river that cascades on the spa side of the property.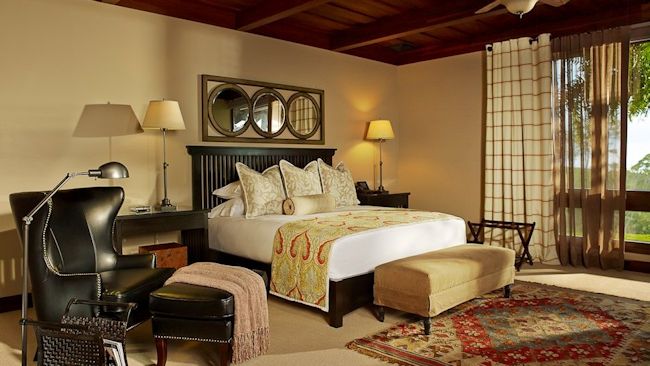 RESIDENT MANAGER
AltaGracia is proud to announce the appointment of its new Resident Manager, Mr. Federico Gurdian, he completed his studies in Hospitality and Human Resources Management at Glion Institute of Higher Education in Bulle, Switzerland and is originally from Costa Rica, which fills the property with satisfaction because one of it's primary missions is to embrace Costa Rican talent.
Federico's career path has extended him the possibility of working and travelling abroad during his tenure with hotel brands such as Marriott, Barceló and Renassaince within diversified markets such as China, Mexico, and Costa Rica. He has a keen eye for human resources and a natural forte in seeking quality.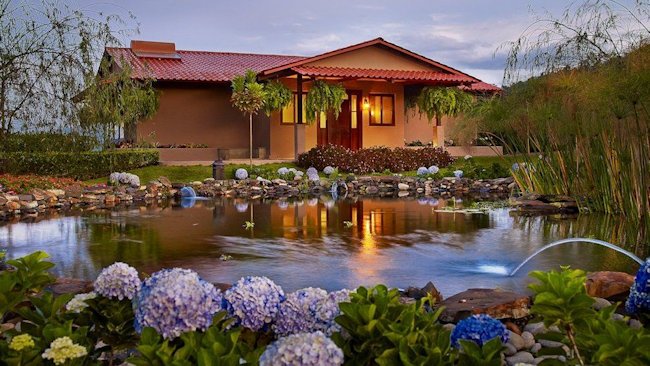 ACCOMMODATIONS
Featuring 50 "casita" style accommodations, the hotel has four different categories, each designed under an "estate-chic" type concept. Each Casita has its own personality with different palettes varying from soft greens and blues to warn reds and yellows; also each one has their own panoramic terrace with perfect views and private spaces, allowing for a personal and intimate experience as they are strategically placed throughout the Hacienda.
* Deluxe Casita: Framed in tropical plants and overlooking the spectacular San Isidro valley, the Deluxe Casita and its 1173 sq feet of space is the perfect getaway for couples and quartets. Enjoy a heavenly sleep on our plush mattresses, spread your wardrobe out in our walk-in closets, and spend a few hours channel-surfing on our 50" widescreen TVs. Step through a sliding-glass door for easy access to AltaGracia's tropical gardens, then ride door-to-door service from casita to top-quality restaurant and back.
* Premium Casita: With its 1,485 square feet of space, the Premium Casita invites you to rest on your king-sized bed or sit by the fireplace during those crisp alpine nights. The butler's pantry is well stocked with snacks and beverages, and broad windows offer breathtaking views of the lush green landscape. Step onto the private patio with a complementary bottle of champagne and watch the sun set over the distant mountains.
* Master Casita: Slip into a steaming bath as jets of water shoot from its sides. The Master Casita is like its own luxury hilltop cottage, complete with two wide-screen TVs, elegant furnishing, automated shades for privacy, and walls decorated in handpicked Costa Rican artwork. Its 2,293 square feet of floor space allow you to spread out, entertain visitors, and take advantage of the fully equipped drawing room.
* Two-Bedroom Casita: The largest accommodation at AltaGracia is also its most lavish: Guests can pick from two master bedrooms, spend time in the loft-inspired commons area, and employ a fully functional kitchen. A whirlpool bathtub complements the voluminous marble bathrooms. The elegant open-air design feels both roomy and intimate, a perfect setting for a two vacationing couples. Wreathed in exotic flora, the two-bedroom casita offers an expansive terrace, giving guests a cozy indoor and epic outdoor experience.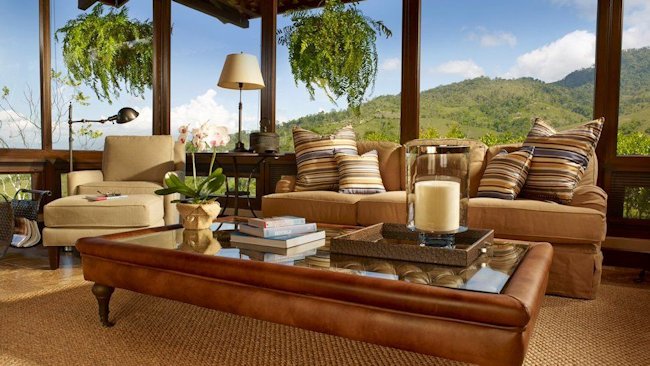 ADDITIONAL INFORMATION
* All rates are based on double occupancy. Each Casita can host up to 2 guests maximum and 4 guests in the Two-bedroom Casitas.
* The property is a tobacco-free zone.
* Children: the AltaGracia experience is best enjoyed as an adult or young adult. Guests under 13 years of age are not permitted.
Visit website:
www.altagracia.cr