A.M.A Selections, a leading luxury vacation rental company in Europe, has expanded to Ibiza. The new destination cements A.M.A Selections' reputation as fast-growing with a strong focus on further extending its growth plan. The young company has managed to successfully establish itself on the French Riviera, in Tuscany, Umbria, Amalfi Coast, Capri, and Sardinia. The growing brand is focused on continuing to expand to new destinations while retaining its sense of authenticity, personal experience and insight.
The company began on the French Riviera where it rapidly gained an unrivaled reputation of reliability and superior service. The new destination marks the third country of expansion for A.M.A Selections, reinforcing itself as an international brand and proving that it is on par with other major players in the vacation rental industry. This expansion is the continuation of an international growth plan to further extend its brand and mission to existing clients and new audiences.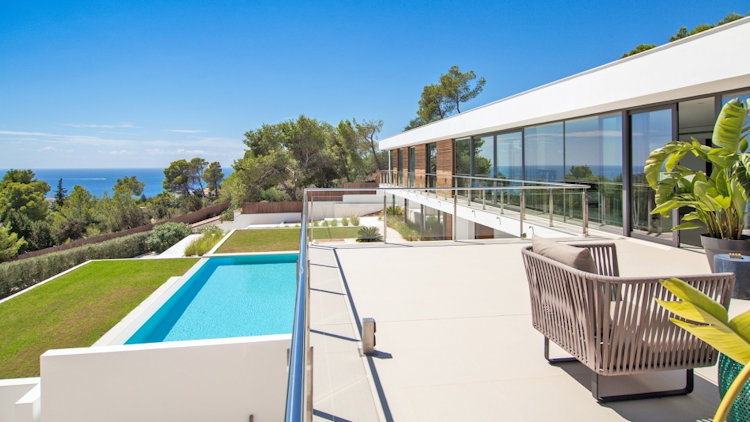 A.M.A Selections invites you to discover its new Ibizan portfolio of exceptional hand-picked properties. Whether you are looking for a modern villa with panoramic views near Ibiza Town, an authentic finca set amidst olive groves, or an exclusive private island getaway, A.M.A Selections can deliver.
Holidaying in Ibiza is about living in the sunshine, swimming the sea, and drinking the wild air. When describing the company's new destination, Co-founder Mariek Anselme says, "Although famous for its nightlife, this free spirited island offers so much more - beautiful beaches, charming villages, and lovely restaurants. Guests can start their morning with a swim in a hidden seaside cove, let the days linger among the scented orange trees and olive groves and enjoy the evenings with fresh seafood paella paired with a fine glass of Spanish wine. We want to help travelers explore the Ibiza that we have come to know and love."
For more information, visit www.amaselections.com.