On the shores of Lake Chuzenji, away from the hustle and bustle of Tokyo in the Tochigi Prefecture is Nikko; a national treasure filled with natural beauty and important World Heritage sites. Its literal translation means "sunlight" it's no wonder the Japanese flock here to spend their holidays with its National forests, waterfalls and natural hot springs.
Its "scenic lake in the mountains" landscape is reminiscent of my childhood family vacations growing up in California with summers spent at Lake Tahoe.
At Nikko's sanctuary entrance stands the UNESCO World Heritage of the Shinkyo Bridge; a vermillion lacquered "sacred bridge" and the oldest bridge built over a gorge in Japan. Considered lucky to make a wish while crossing, of course I had to make this my first stop on our way to checking in to our luxury ryokan property Hoshino Resorts KAI Nikko.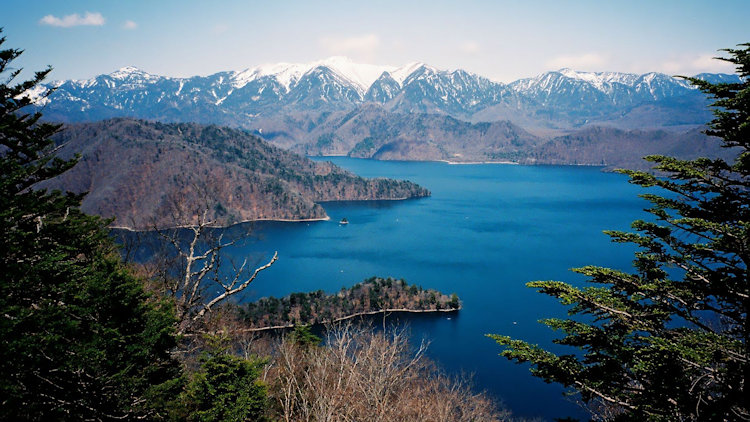 Arriving from Tokyo on a quick 2-hour Tobu Nikko Line train ride operated by Tobu Railway to experience Nikko's national treasures was on my bucket-list, and as the Japanese saying goes "Never say 'kekkō' until you've seen Nikkō"—kekkō meaning "a reflection of its beauty" I was excited to see Japan's famed mystical city.
Staying at a traditional Japanese ryokan was an absolute-must on my travel agenda and KAI Nikko did not disappoint with its luxurious tatami-matted rooms with Western influences, and breathtaking views of Lake Chuzenji and Mt. Nantai.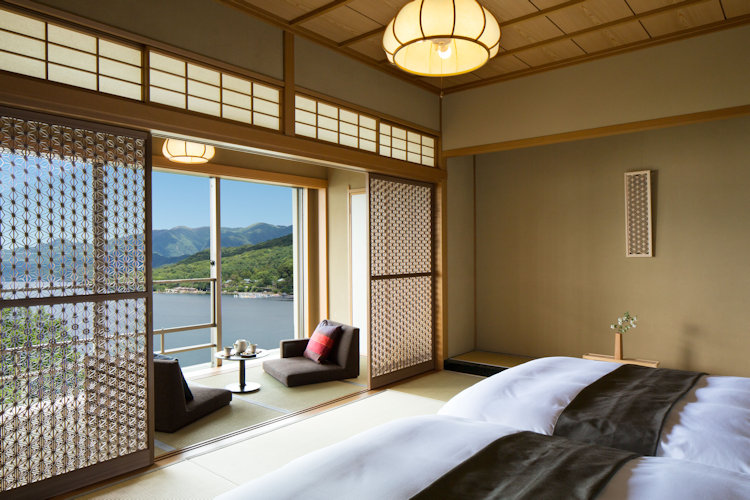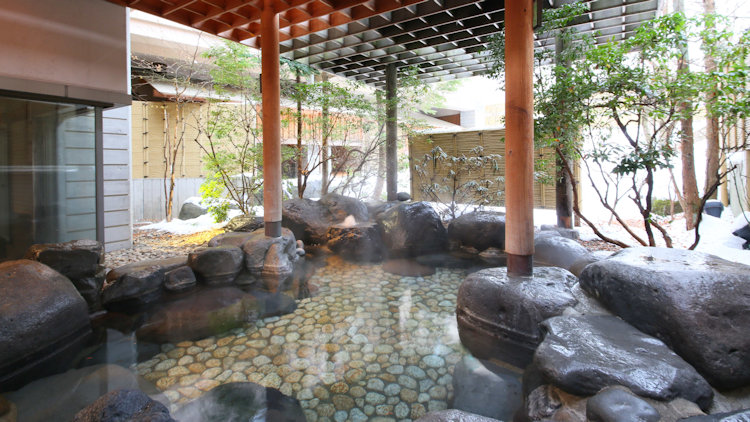 Every KAI property is a luxury boutique hot-spring ryokan brand of Hoshino Resorts making it a blissful destination to take advantage of the therapeutic thermal waters of the region and take part in the ancient Japanese bathing rituals still practiced today.
Ready to unwind at the beautifully landscaped open-air hot springs and traditional cypress baths, I was careful to abide by the "pre-bath rules" and took part in the suggested stretches prior to taking the plunge into its skin-rejuvenating waters. The water is "Alkaline, simple Onsen" drawing their waters from the Oku Nikko Yumoto hot spring that dates back 1200 years ago.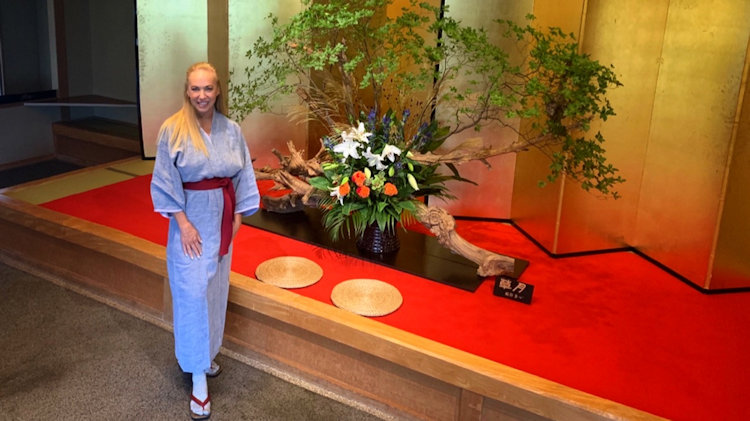 Assigned a Yukata-robe and Setta, casual thong shoes with Tabi socks to wear at all times on-property, it was so nice for a change not to think about what I was going to wear every day and enjoyed the hotel's amenities taking full advantage of living in the moment.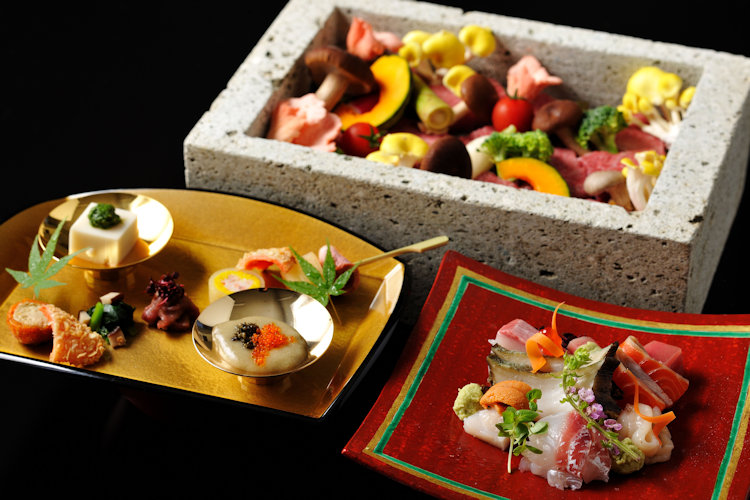 We enjoyed an array of Japanese gourmet delicacies each dining experience to indulge, served in a private chamber overseen by our ever-attentive hotel staffer.
An outstanding culinary experience feasting on delectable, multi-course kaiseki meals, artistically presented and made with fresh seasonal ingredients.
After dinner, entertainment for KAI Nikko's guests took center stage with an interactive Nikko-geta story tale, learning the dance behind the charm of its Nikko-geta—the traditional wooden clog straw sandals that have been crafted in Nikko for 400 years.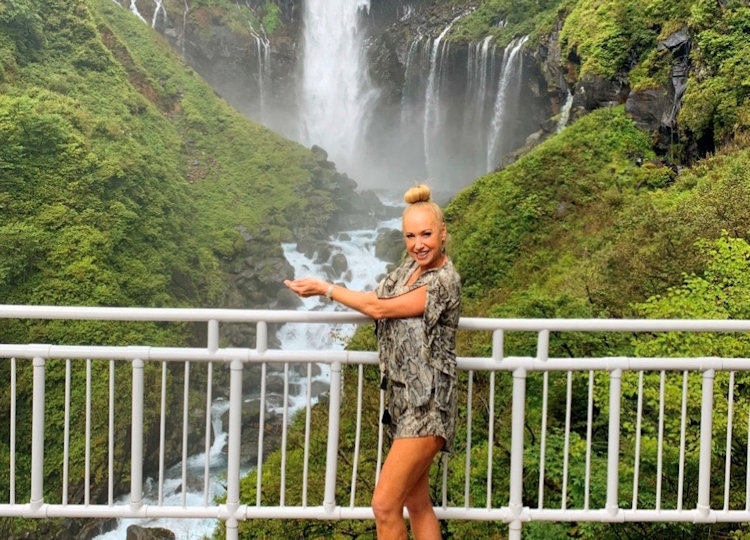 The Japanese proverb says: "The one who did not see Nikko does not know what the true beauty is."
With gorgeous sightseeing at every turn, we enjoyed panoramic vantage points of Nikko's famous Kegon Waterfall. Equally stunning views, we first took in its impressive landscape from the paid platform accessible via a 100-meter-deep elevator, feeling the waterfall's spray standing close to the rail offering an up-close-and-personal scope.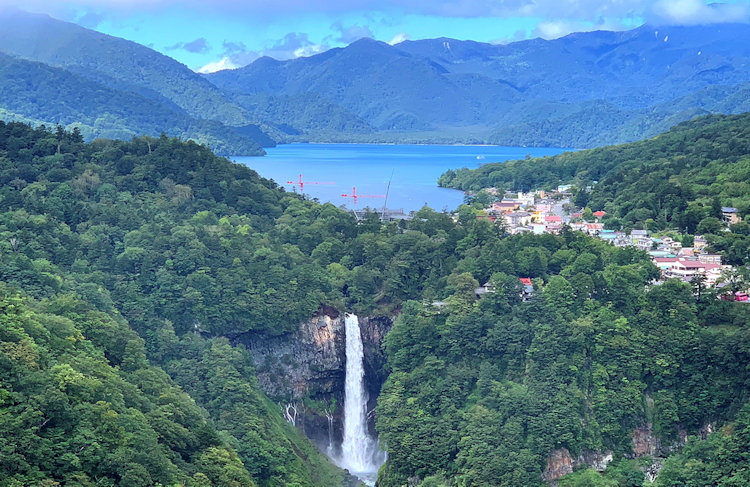 Then for a mind-blowing aerial shot we took a ride up to Akechidaira Observatory, accessible by ropeway from the Akechidaira Plateau for a comprehensive view with its stream flowing from Lake Chuzenji to the Kegon Falls, and Mount Nantai in the background; Nikko's sacred volcano, whose eruption blocked the valley below, creating Lake Chuzenji about 20,000 years ago.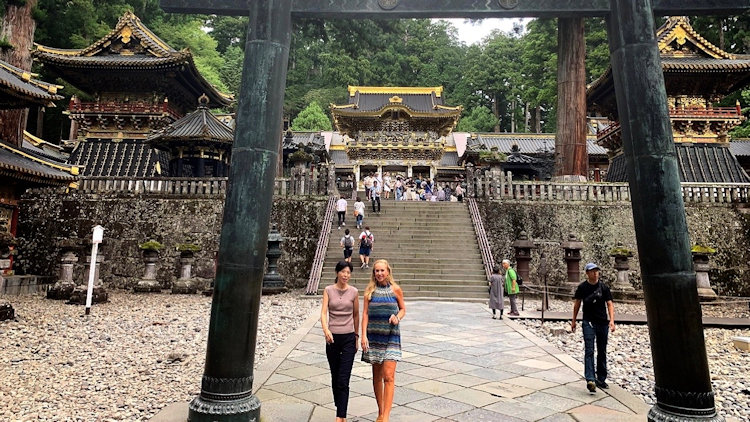 More sightseeing musts include visiting the Nikko Toshogu World Heritage Shinto Shrine dedicated to the Tokugawa Shogun and Samurai Warriors and touring the Tamozawa Imperial Villa; a well-preserved former summer residence and retreat for the Imperial Family constructed for Emperor Taisho.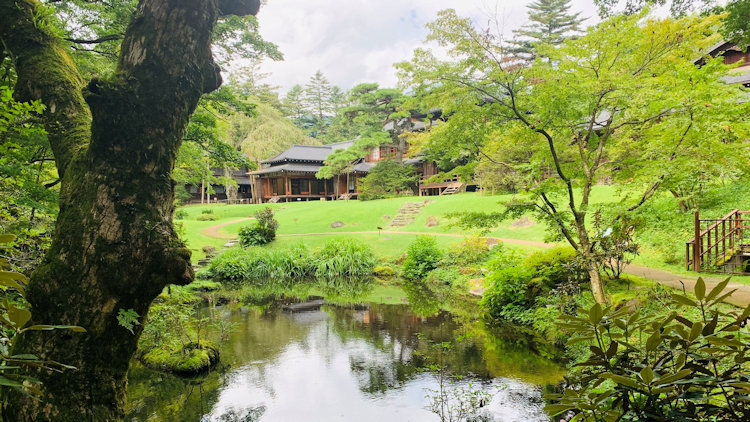 Located off the beaten path of Nikko sits Kanmangafuchi Abyss, a site filled with as much spiritual importance as it has beauty with its row of stone statues of Jizo; a Bodhisattva who cares for the deceased.
Walking along the red-capped row of Jizo statues lined up along the abyss, I felt a sense of surreal calm from this sacred space.
Melodic sounds of rippling water serenaded me, flowing from the Daiya river that runs East to West through the mystical city.
This tranquil setting served as my backdrop for reflection, seeing this magical destination's "best of both worlds" history and natural beauty with open-eyes and fully appreciating its 'kekkō'.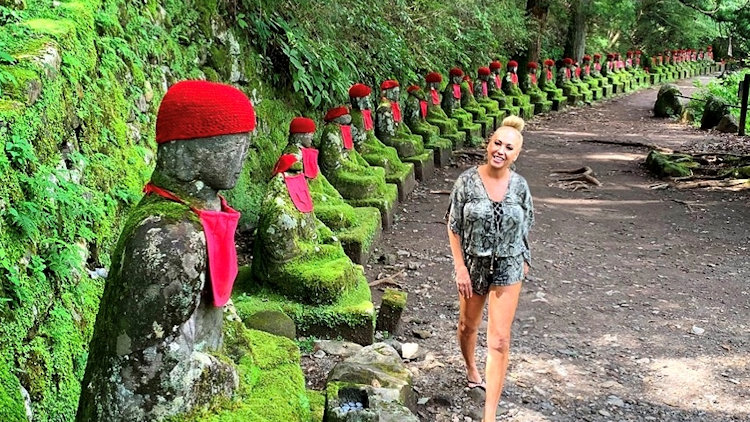 Contributing Writer
Linda Cooper is an award-winning TV Host, Producer and Writer serving as a brand ambassador to worldwide travel on her national luxury lifestyle series "Travel Time with Linda" and as a contributor to several lifestyle and travel publications. Her specialties include television and in lifestyle publications include the travel; lifestyle; luxury; tourism; hotels; restaurants; food/wine; fitness; spas; and retail shopping industries. Season One of 'Travel Time with Linda' aired nationally on AXS TV Network winning a 2018 Telly Award and is now available on Amazon Prime Video. Season Two featuring "Bucket-List Destinations" airs nationally Sunday mornings 8am ET on AXS TV Network and soon available on Amazon Prime.