The island of Madeira is known for its lush green seaside cliffs, overflowing bouganvillea and hibiscus flowers, and most of all for its eponymous wine.
Here grapes are grown on small terraces, carved out of bedrock, and vines are trellised high above the ground to reduce the risk of rot. The weather is ideal for growing grapes, as the first Portuguese settlers discovered–moderate, with temps rarely climbing above 78 degrees F in the summer and rarely dipping below 55 degrees F in the winter. These relatively cool climes impart the wine with ample acidity, which allows for long aging potential -- centuries in some cases!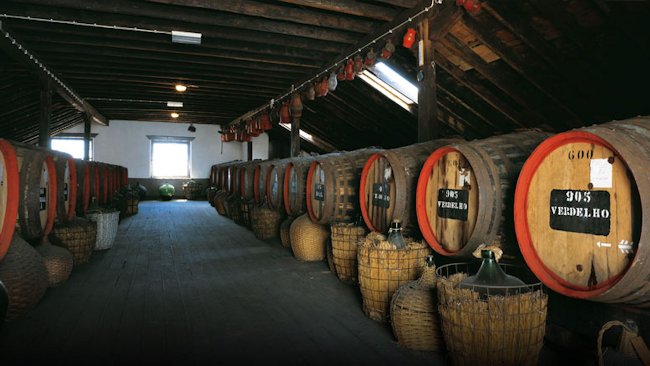 And Madeira is a destination site onto itself, never ceasing to amaze the intrepid traveler with its natural beauty, ranging from some of the highest coastal cliffs in the world to forested dormant volcano slopes. In fact, it is this very volcanic soil (rich in calcium, iron, and other elements) that yields grapes with great flavor and minerality. A gem worth discovering any time of year, in the summer Madeira is one of the lesser traveled European seaside destinations and in the winter one of the warmest places in Europe, making the extra travel leg all so worthwhile.
Even if you can't actually escape to Madeira, you can experience a taste of Madeira with Blandy's 10 Year Malmsey (SRP$30 500ml). For over 200 years Blandy's has been synonymous with the production of quality Madeira wine. The family has played a leading role in the development of Madeira throughout its long history with seven generations maintaining a tradition that dates back to 1811. Aged for more than 10 years in seasoned American oak casks, in the traditional canteiro system, Blandy's 10 Year Malmsey, the richest grape variety grown on the island, is perfect for warming up to winter and dreaming of paradise island climes.
Visit website:
www.blandys.com
and
www.blandyswinelodge.com