The unique spa retreat is elevated into the trees of Costa Rica's lush forest and spread across 11,000 square-feet offering picturesque views across the Bay of Culebra.
Treatments at ONDA Spa are individually tailored for each guest and incorporate the healing power of water, natural local ingredients and organic Costa Rican ancestral remedies to invigorate both body and spirit. Prior to beginning each treatment, guests are invited to choose a soundtrack that best suits their mood from a special music menu. These musical offerings have been inspired by the natural sounds and rhythms of the surrounding Papagayo region and are personally curated by the hotel's 'Cultural Insider of Music,' Jared Dietch. There is also a selection of therapeutic teas menu for guests at the spa.
The new ONDA Spa features nine treatment rooms - six indoor and three outdoor - each with sweeping vistas of forest and sea. Two of the three dual ONDA Suites, ideal for couple's treatments, come complete with a luxurious soaking tub and private relaxation area. The spa menu comprises a wide array of therapeutic treatments and includes a 24 hour fitness center with steam and shower rooms and an outdoor plunge pool.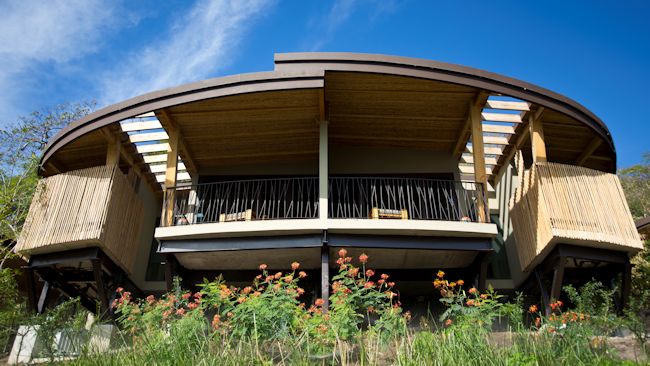 ONDA's signature treatment, the ONDA CAMBIO, promises an experience of revitalization and renewal, blending together Papagayo's culture, senses and surroundings. Each of ONDA's spa therapists are able to tailor the CAMBIO treatment to each guest, including the use of fresh ocean water and locally grown botanicals and herbs to directly address individual treatments needs and desires.
The extensive spa menu further includes the ONDA Ritual, an initial, deep cleaning facial treatment followed by a relaxing Swedish massage with aromatic oils bringing powerful de-stressing benefits to the mind and body. Body massages incorporate a wide variety of natural products and techniques, including volcanic hot and cold stones, natural sugar cane and reflex therapy. Facials include a 'Rain' herbal hydration treatment, the 'Refine' green clay detox and an 'Uplift' soya anti-aging treatment.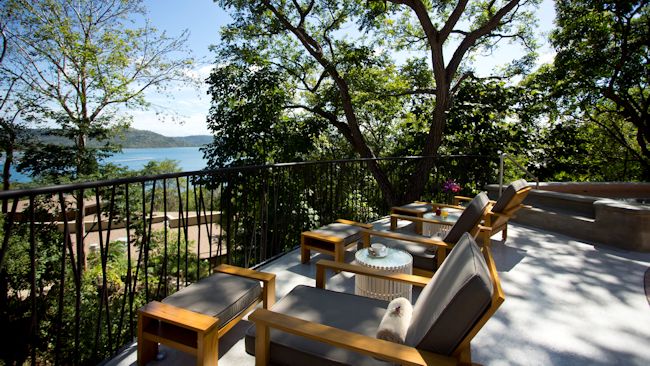 Guests wishing to prolong their experience can do so with a post-treatment addition such as a relaxing ONDA bath or scalp massage or by simply spending some time on the Spa's idyllic relaxation terrace, which boasts serene views and lush forested surroundings. The hotel's two swimming pools are also within close vicinity of the Spa, where guests can enjoy a delectable bite to eat in one of the three restaurants which serve some of Costa Rica's finest locally-flavored dishes.
Andaz Peninsula Papagayo is home to 153 spacious rooms, including 21 suites, and is located approximately 20 minutes from Liberia International Airport (LIR), which offers daily services from several major U.S. gateway cities as well as frequent regional service from San José, the capital city. ONDA Spa treatments start at approximately $160 USD, while double rooms at Andaz Peninsula Papagayo start at $500 USD. More information and reservations are available at
www.papagayo.andaz.hyatt.com
or by phone at 011+ 506 2690 1234.