Architecture buffs with a love for history, culture, and tradition should plan a trip to Spain. Spain has some of Europe's most stunning architecture and is home to great monuments, castles, fortresses, churches, and modern architectural marvels. Spain has seen architectural influences from the Romans and the Moors to the Baroque, Renaissance, and Arabic styles owing mainly to the different rulers throughout history.
As you travel from one city to another, you can see the marvelous wonders of Spanish architecture. Spain is also home to several monuments that have been declared as UNESCO World Heritage Sites.
While you would be eager to see the fantastic history and architecture of this gorgeous country, you must be careful with the current restrictions due to the Covid-19 pandemic. Therefore, when traveling through Northern Spain, make reservations for Bilbao apartments for rent, and ensure you and your family are safe and protected at all costs. You can rent a one-bedroom apartment or a studio across from the Guggenheim Museum or choose to stay near Old Town.
Without further ado, let us look at some architectural cities to visit in Spain.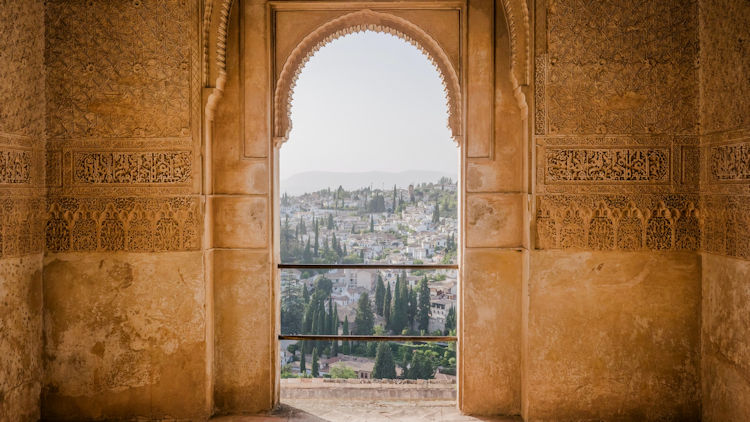 CORDOBA
Cordoba was a thriving centre during the Middle Ages. It was a prominent Islamic city, and prior to that was a bustling Roman city. As we mentioned earlier, Spain was ruled by different dynasties, and almost all have left their mark on the architectural façade of the country.
La Mezquita in Cordoba is a cathedral with Islamic architecture. It is a UNESCO-protected site, and this grand Mosque-Cathedral was built in 785 AD. This 8th-century marvel has 850 tall columns made of granite, marble, and jasper in a unique blend of Baroque, Renaissance, and Gothic styles mixed with Moorish and Arabic work. It also features exquisite Byzantine mosaics that should be seen at least once. Apart from La Mezquita, Córdoba is also known for the Alcázar de los Reyes Cristianos, a Gothic-style castle from the Moorish times with Arabic sunken baths.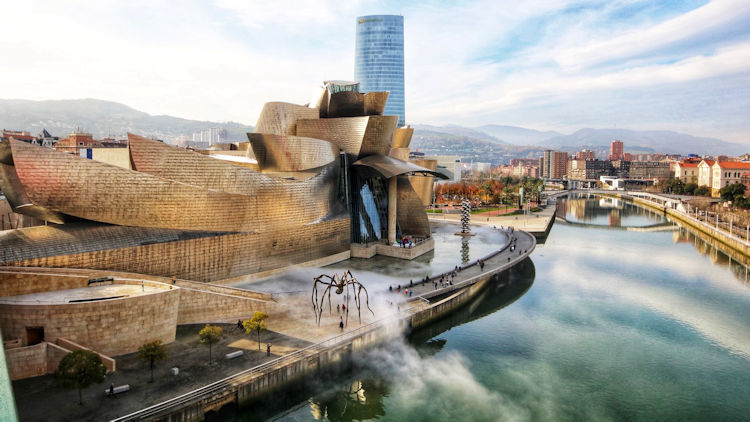 BILBAO
Bilbao in North Basque country is on this list because it is home to the Guggenheim Museum. The city itself is a combination of Basque traditionalism, the industrial past, and avant-garde architecture. Bilbao is a perfect mix of traditional and modern residential areas with classic Basque styles.
The Guggenheim, formally known as the Solomon R. Guggenheim Museum, is a work of modern architecture by notable architect Frank Lloyd Wright. The exterior and interior façade of the building is meant to house innovative works of art. The Guggenheim Museum is a landmark destination for modern architecture mixed with traditional values. Bilbao is also home to the Euskalduna Exhibition Centre, Azkuna Centre, and Isozaki Towers, if not just for the Guggenheim Museum. Close to the Museum in Old Town, which is famous for its colourful houses, pintxos (tapas), and busy streets.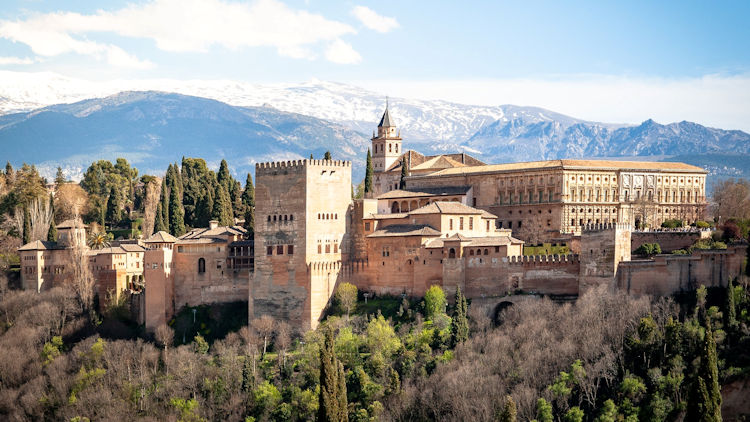 GRANADA
Granada should be on every architecture lovers' journey map through Spain. Granada is known for the Alhambra Palace, now a UNESCO World Heritage Site. The Palace is constructed in the Moorish style and towers over the city. It is visible from everywhere. The Alhambra Palace was built as a fortress and had an immense tactical advantage.
The rest of the town and the hillsides are equally exciting and beautiful. If you go further towards the Gypsy district in Sacromonte, you can still see people choosing to live in the extraordinary cave homes unique to this region. You can also walk along the cobbled streets in Albaicin (the Moorish quarter) and click pictures of the whitewashed buildings that add their charm to the city of Granada.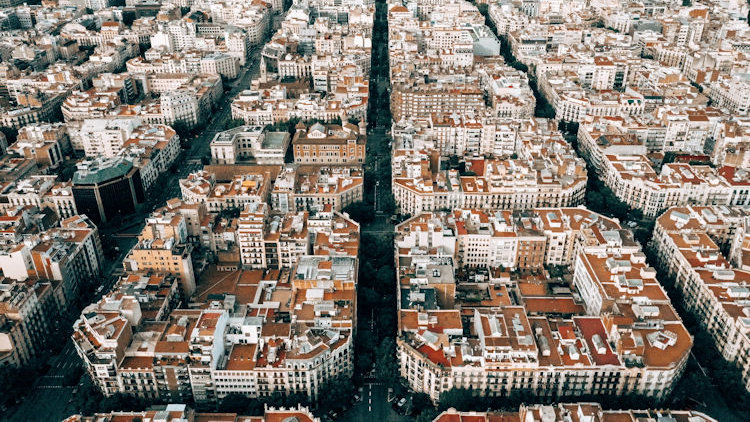 BARCELONA
Ideally, you should start your architecture journey with Barcelona, but you would still be awed if you end here. Barcelona isn't just famous for the food, scenic views, and football. Barcelona became famous for its architecture thanks to architect Antoni Gaudi. The masterpieces from Gaudi are scattered throughout Barcelona and are a reward for people wishing to experience the beauty of architecture.
The most notable of all Gaudi's works – the Sagrada Familia, is still under construction – even after 145 years! Such was the mastery and detailing of Gaudi's work. Apart from the Sagrada Familia, Barcelona is known for other notable works like the La Pedrera and Casa Batllo. You will also find broad plazas, beautiful floral motifs, and mosaic work on Modernista architecture throughout the city.
You should design a trip that allows you to see all the marvels of Spanish architecture to the fullest. You can go through a fabulous historical journey through the architecture of Spain and meet the great architects of new and old Spain through their vision and work.