Arcopedico is known for comfort—they produce women's shoes that specialize in being lightweight, while still being supportive of the arch—which makes them ideal for traveling. Yes, we are talking about a shoe that's so comfortable and supportive that you can tourist around Europe all day, and not be ready to throw them off as soon as you walk into your hotel room. PLUS, they weigh less than a pound and take up hardly any space in your suitcase.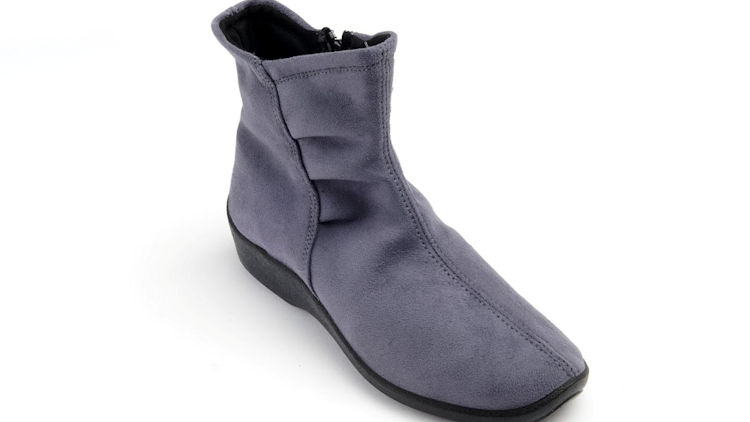 Arcopedico offers everything from slip-ons to tie shoes to sandals, but they're L19 bootie is one of their best-selling. This bootie (pictured) is lightweight, breathable, vegan, and machine-washable (not to mention super cute!). It's a great travel shoe as the Lytech* upper can fold up to a small size in your suitcase but will regain its shape as soon as you put it on. The posh sole features Arcopedico's patented twin arch support, and the side zipper allows for ease when slipping on and off.
Arcopedico is sold on Amazon, Zappos.com and Shoes.com, as well as in brick and mortar stores nationwide.
*Lytech, a blend of Lycra and Polyurethane, is a bio-degradable, vegan material unique to Arcopedico. It is water resistant, machine-washable, lightweight and breathable. It is soft and conforms to the foot for extreme comfort.