'Ristogolf' is a prestigious golf and gourmet circuit that takes place across Italy. It was launched just last year, but registered an immediate success among Italian and foreign golf and food lovers. This year, the competitions and cooking shows take place between May and November, from Piedmont in the north all the way down to Sicily.
The culinary and sports appointment in Tuscany was enriched by the presence of three talented chefs: Enrico Cerea (ristorante Da Vittorio, 3 Michelin stars); Antonio Guida (ristorante Il Pellicano, 2 Michelin stars); and Emiliano Lombardelli, historic chef of the Dama Dama Restaurant in the Argentario Resort Golf & Spa, which hosted the Ristogolf event on its golf course.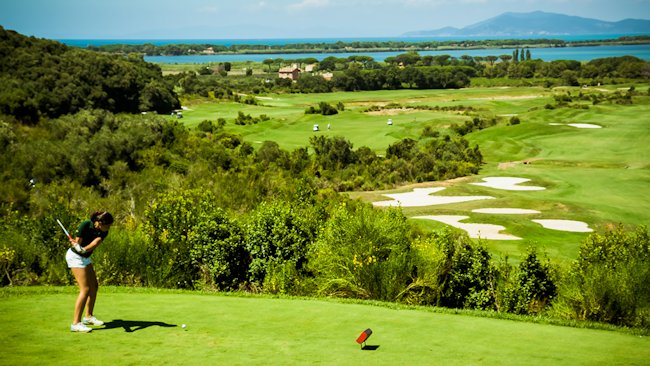 Golfers alternated their tee shots, swings and putts with gastronomic pit stops at six different food stands placed along the 18 holes. Here, they could taste delicious samples of Mediterranean cuisine prepared by the Chefs.
At the end of the golf competition, each Chef presented one of his own original recipes in an exciting cooking show. The day ended with a gourmet party in the evening, for golfers and non-players alike!
For more on the hosting location, visit
http://www.argentarioresort.com
Photos: courtesy of Aromicreativi