Under the shadow of the ancient Acropolis and situated on the pedestrian-only Dionysiou Areopagitou, the AthensWas Hotel offers walkable access to a myriad of historical sites, from the Temple of Zeus to the Acropolis and the Parthenon, to modern conveniences, such as the Acropoli metro (subway). Nestled in the Plaka district, bustling with shops and boutiques, the modern structure in this prime location offers spectacular rooftop views, fine dining and spacious Zen rooms with luxury amenities, moody colors, and polished furnishings, balconies, and marble bathrooms complete with refreshing rain showers.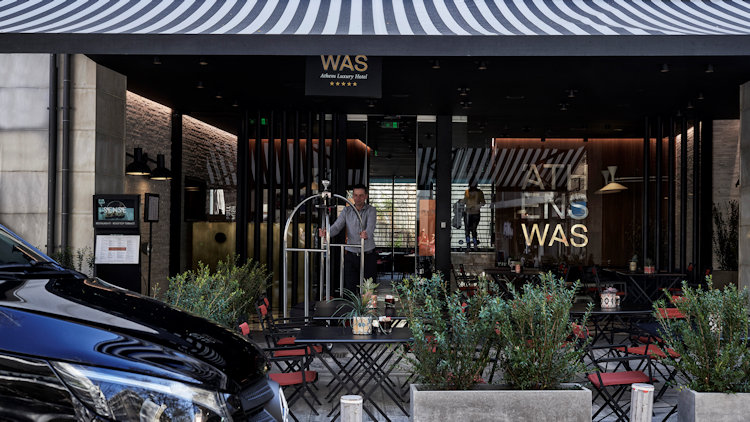 Lobby: Large glass walls frame the lobby of the AthensWas hotel, which utilizes natural materials found in the region, cool marble and warm walnut wood, combined with a captivating geometric black and white tile floor and bright blue furnishings. The ensemble makes for a modern, streamline design. Although decidedly upscale, the atmosphere at AthensWas is relaxed and welcoming and blends Athens' storied past with stylish modernity. Soft illumination lighting, rich, saturated colors, vibrant textiles, and artistic flare have earned the property's Design Hotel status. The lobby leads to the ground-level eatery, Brasserie Modern,with a matching lattice-like floor, black ceilings and a colorful shape-filled accent wall. Step outside the front door and you'll encounter pedestrian-only streets that lead the way through the Plaka district, showcasing shops, galleries,and boutiques all within a leisurely stroll.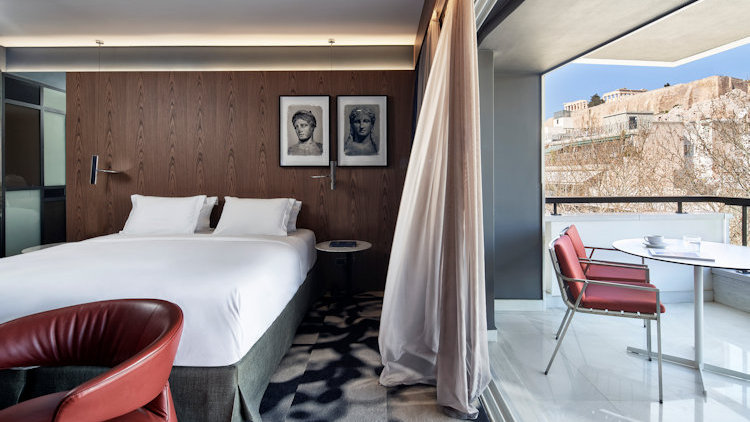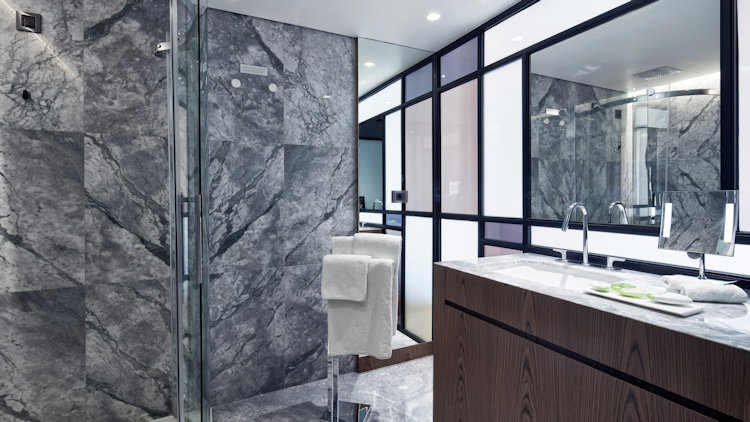 Accommodations: This stately seven-story building is actually a revamped apartment building, which accounts for the private balconies, some with Acropolis views and others overlooking the charming courtyard. There are 21 spacious rooms, including eight deluxe suites. Classic Rooms are 302 square feet (28 square meters), while Deluxe and Superior Rooms are a little larger. Suites start at 430 square feet (40 square meters) and feature a separate living area and stellar views. Soft blue/dove gray walls, heavy drapes, and deep carpets, the rooms are decorated with classical Greek artwork and include a flat-screen TV, a minibar, and an elegant marble bathroom complete with rainfall showers, fluffy robes, and designer products. In-room services include deep-tissue massages and Swedish massages. A full room-service menu is available day or night.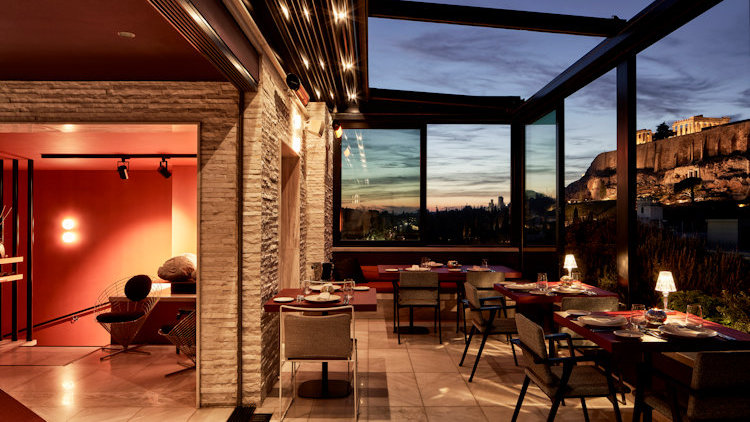 Dining: Start your day with a complimentary à la carte breakfast of traditional hot and cold dishes, eggs, French toast, Greek yogurt and fruit, served at the rooftop restaurant, SENSES,or on your personal balcony. The Brasserie Modern is found off the lobby area, with matching black and white floor tile, and features both indoor and outdoor space. Lunch is offered in this pleasant spot, and the seventh-floor rooftop terrace also serves the same menu, with the bonus of exceptional views of the Acropolis.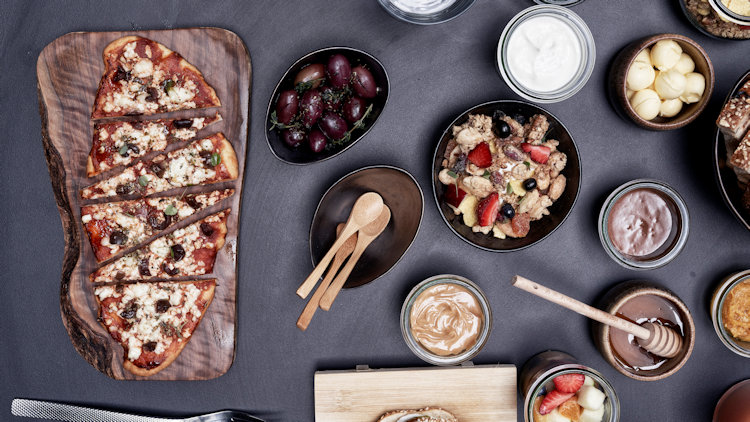 Executive chef Alexandros Charalambopoulos's signature restaurant, SENSES, commands the AthensWas Rooftop. This garden restaurant serves modern Greek cuisine in a minimalistic setting that lets the food's artful design be the star. The memorable evening begins the moment you take your seat and admire the awe-inspiring views over the heart of Athens, the Acropolis.Peruse a menu of authentic offerings coupled with new flavors that create a superior culinary experience. Chef Charalambopoulos masterfully incorporates traditional recipes from his Greek heritage and makes use of the abundance of fruits and vegetables from the fertile local soil. The ever-evolving menu reflects seasonal offerings and uses herbs sourced right from the restaurant's organic garden. Every meal starts with wonderfully aromatic sourdough bread and extra virgin olive oil that Chef Charalambopoulos curates himself. Bold flavors, magnificent vistas and an imaginative take on Greek gastronomic traditions awaken all the senses with every meal. It has earned a well-deserved Michelin Plate award, a Greek Cuisine Award, and two stars at FnL Awards.

The adage "location, location, location" is the perfect description of the exceptional AthensWas Hotel. Situated on Dionysiou Areopagitou, one of the most enviable streets in Athens, you will wake up every morning surrounded by effortless luxury, sumptuous cuisine, and attentive and warm service –knowing that right outside beats the heart of Athens and a chance to stroll through history.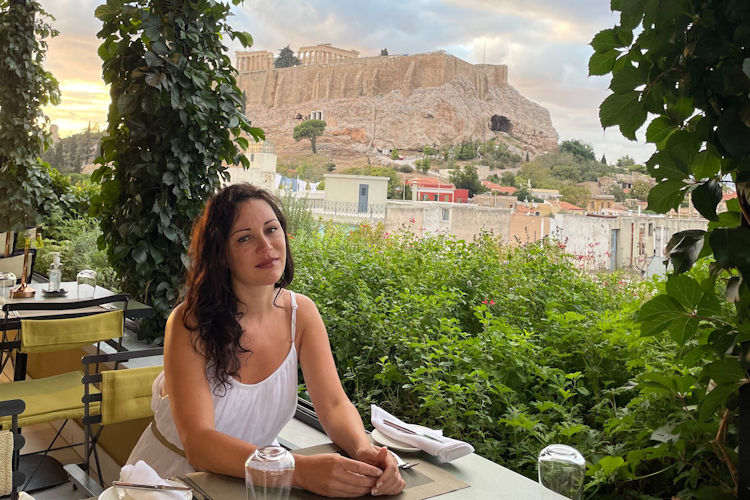 Article by Raquel Baldelomar. She is an entrepreneur, author, and journalist. She is co-author of Sugar Crush (HarperCollins, 2015). Her journalism focuses on how travel leads to a unique kind of productivity, creativity, and wellness. She can be found at https://www.instagram.com/rbaldelomar/.
Photos courtesy of AthensWas Hotel, except author's own.