Mamula Island Resort
, Montenegro
Plans to convert a former concentration camp island fortress into a luxury high-end resort in Montenegro have been approved this week angering families of locals imprisoned there during WWII, according to Forbes.com. Despite protests, Parliament this week has given the go ahead for development of the Mamula Resort to begin immediately.
more information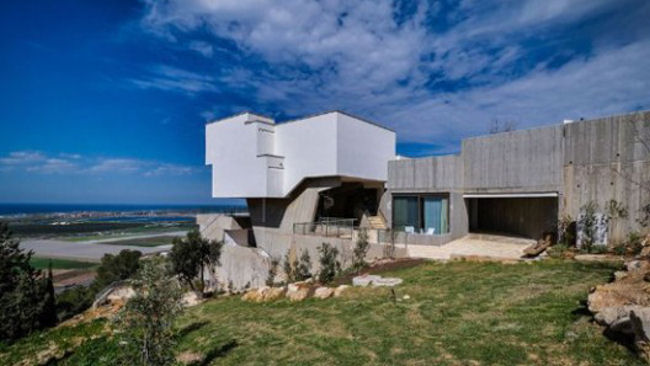 Elma Arts Complex Luxury Hotel
, Israel
After eight years of extensive planning and construction, the Mivtachim Sanitarium, Yaakov Rechter's masterwork of postwar Brutalism, reopened as the Elma Arts Complex Luxury Hotel, an innovative boutique property set on the rim of Israel's Mount Carmel Ridge overlooking vast sloping forests and the deep blue Mediterranean Sea. Located in Zichron Ya'akov, some 40 miles up the coastline from Tel Aviv, Elma is the brainchild of Israeli philanthropist and art collector Lily Elstein, whose original dream was to build a cultural center.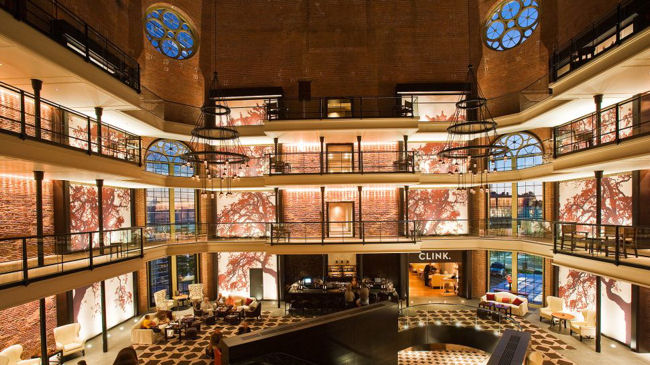 Liberty Hotel
, Boston
What was once Boston's Charles Street Jail is now the Liberty Hotel. Commanding in scale, the original granite edifice was innovative for its day, comprising a cruciform-shaped structure complete with a 90-foot central rotunda and cupola built in 1851. Among dramatic features that have been preserved are vestiges of jail cells within the hotel lobby bar. Six venues, CLINK, Alibi, Scampo, the Liberty Bar, The Yard, and Catwalk anchor the hotel's 298 luxury guestrooms. Other prisons turned luxury hotels include: Four Seasons Istanbul, The Thief Oslo, and Malmaison Oxford.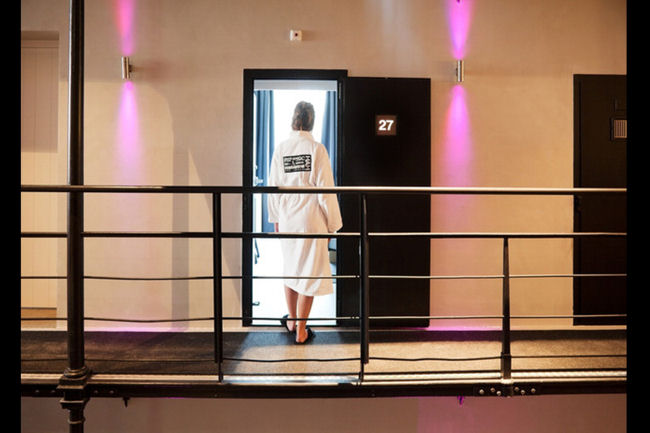 Het Arresthuis, Netherlands
The Het Arresthuis in Roermond is a former prison that has been transformed into an upscale hotel. The building dates back to the mid 19th century, and in the interest of keeping the hotel connected to its historical roots, the designers have left much of the original architecture intact. This includes original cell doors.