Barbuda Belle has reopened better than ever. The relatively new resort was damaged when Hurricane Irma devastated the island of Barbuda in late 2017. After a year of intense rebuilding Barbuda Belle is reborn with additions and enhancements.
Barbuda is that legendary island that was Prince Diana's favorite escape and for good reason. The most unspoiled island in the Caribbean, it boasts long white sand beaches, clear Caribbean waters along with serenity and seclusion. While the hurricane damaged many structures on the island it left in tact the vibrant eco system. The mangrove lagoons are home to the exotic Frigate Bird and offshore are reefs with abundant sea life, ideal for snorkeling and diving.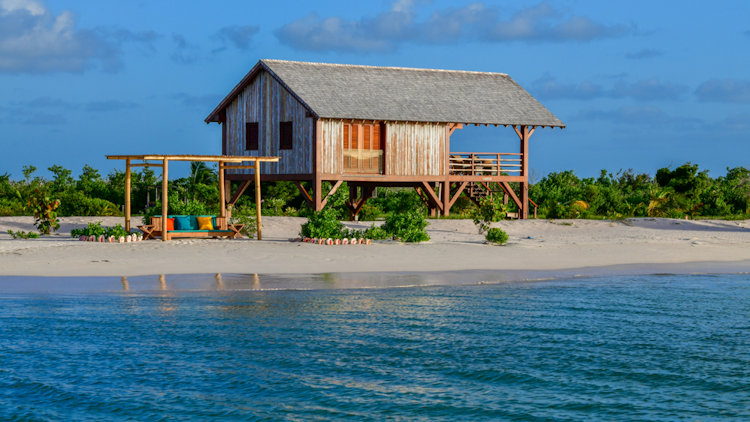 Barbuda Belle is located on an impossibly long (11 miles!!) and beautiful white sand beach, a castaway's dream. The resort is small, intimate and incredibly connected with nature. All eight of their deluxe suites which are generously spaced for privacy, sit directly on the beach surveying the ever changing hues of the calm inviting sea. Only steps away you can explore the vast protected nature area.
Recreational pursuits include small sailboats, paddle boards, snorkeling, diving, fishing and beach combing on what is perhaps the world's most beautiful beach.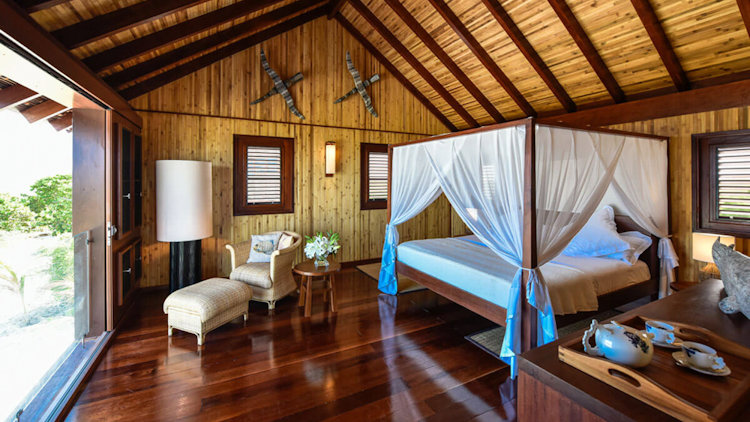 There are two restaurants under the direction of a French chef preparing meals that are sophisticated using the freshest locally sourced ingredients.
Service is pampering and recognizes that for most this is an island escape where they can relax, recharge and revel in nature.
Guests fly to Antigua and then take a small plane to Codrington, the only town on the island of Barbuda and from there a boat takes them the short distance to the resort.
Rates start $890 per night. https://www.barbudabelle.com/