Barrett-Jackson, The World's Greatest Collector Car Auctions®, kicked off its 45th anniversary year with their biggest event of 2016, achieving record car sales and charity auctions, as well as delivering star-studded entertainment from Jan. 23-31, 2016, at WestWorld of Scottsdale.
In addition to the kick-off in Scottsdale, the company produces auctions in Palm Beach, Florida (April 8-10); at Mohegan Sun in Connecticut (June 23-25), and Las Vegas, Nevada (Oct 6-8).
Approximately 350,000 people attended the amazing automotive lifestyle event in Scottsdale, with 1,469 vehicles sold for over $102 million (unaudited) at a 99% sell-through rate and over 1,400 pieces of automobilia sold for nearly $3 million (unaudited) bringing the total sales to over $105 million.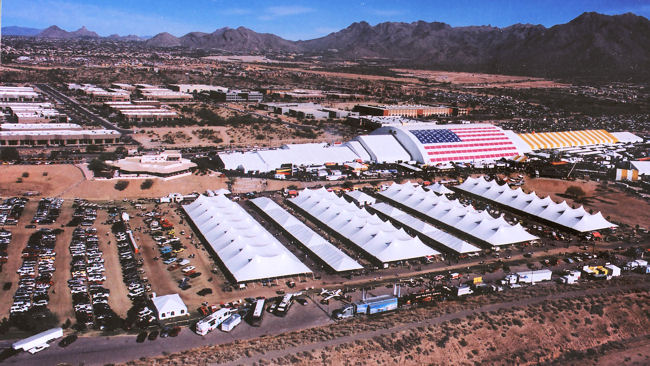 350,000 people passed through the gates of the nearly 1-million-square-foot superstructure during the 45th Anniversary Celebration
Attendees to the nearly one-million-square-foot superstructure included many famous faces. Celebrities sighted around the auction, included actors Burt Reynolds and Steven Seagal, Jay Leno, Ted Nugent, Gas Monkey Garage's Richard Rawlings, baseball legend Reggie Jackson, New York Yankees outfielder Jacoby Ellsbury, former New York Giant cornerback Jason Sehorn, two-time Masters champ Bubba Watson, and racing greats Jeff Gordon, Rusty Wallace, Don Prudhomme, Joey Logano, Parnelli Jones and Arie Luyendyk, among others.
Velocity and Discovery Channel aired 37 hours of live auction coverage in Scottsdale.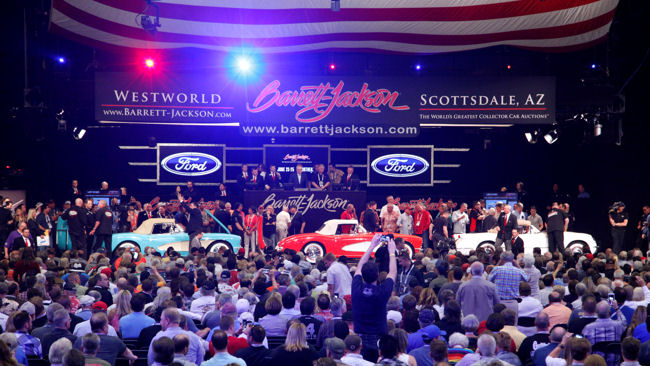 The Barrett-Jackson Scottsdale auction gave bidders the chance to select from a wide range of American muscle, European classics, exotic sports cars and one-of-a-kind customs. The top cars sold in Scottsdale include:
1955-56-57 "Serial One Corvettes" - $1,815,000 (sold as a trio)
2015 Porsche 918 Spyder Weissach (Lot #1392) - $1,760,000
1939 Mercedes-Benz 540K "Cabriolet A" Body Conversion (Lot #1376) - $1,485,000
1965 Shelby 289 Cobra Roadster CSX2495 (Lot #1396) - $797,500
1947 Talbot-Lago T-26 Worblaufen Cabriolet (Lot #1383) - $715,000
1969 Chevrolet Corvette L88 Convertible (Lot #1369) - $577,500
1939 Talbot-Lago T-15 Cabriolet (Lot #1378) - $550,000
1977 Pontiac Firebird Trans Am "Smokey and the Bandit" Promo Car (Lot #7004) - $550,000
2017 Acura NSX Vin#001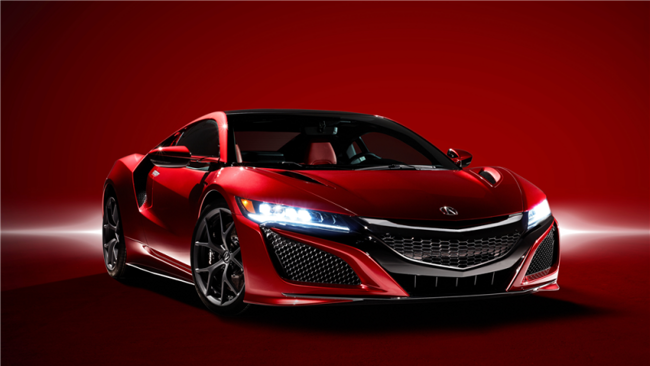 NASCAR team owner Rick Hendrick paid a remarkable $1.2 million for the first 2017 Acura NSX knowing that 100 percent of that money will go to two great causes: the Pediatric Brain Tumor Foundation and musician Zac Brown's Camp Southern Ground. The philanthropic auction was the highest charity sale of a VIN #001 manufacturer car in Barrett-Jackson history.
The 2016 Scottsdale event included a huge variety of exhibits and attractions that included activities for the entire family. Ford, Chevrolet and Dodge conducted Ride 'N Drives and Thrill Rides in their latest vehicle line-up.
Visit website:
http://barrett-jackson.com/