We've rounded up unique spa treatments worth traveling for - think beer-infused body wraps, rebirth water therapy, and a tequila treatment (promising to prep the skin for a deep tan)!
Soak & Spa to the Sounds of Local Wildlife in the Costa Rican Rainforest
Spread across 900 acres of protected rainforest, Tabacón Thermal Resort & Spa envelops guests in a maze of lush green and exotic flora for a relaxing, sustainable spa getaway in one of the world's most biodiverse destinations. Located just minutes from the base of Costa Rica's Arenal Volcano, the resort was built around a network of thermal mineral springs and cascading waterfalls that are naturally heated by the volcano's magma. Closest to the volcano where water temperatures are hottest, an adults-only Shangri-La Gardens offers the most secluded and exclusive spot for guests to unwind with cocktails or relax in a private cabana, while the springs provide a natural heat source for the resort and its amenities, including open-air spa, which features a naturally-heated relaxation pool and 11 private outdoor rainforest bungalows with Jacuzzis that contain natural spring water. Spa-goers can opt for treatments like the hydrating signature Kapi Kapi Craft Beer Body Wrap (infused with Tabaćon's own locally made brew!) an 80-minute, heavenly body wrap made from the Double Indian Pale Ale, followed by an express facial to clean, exfoliate and hydrate the skin…making guests feel Pura Vida - or in Maleku (the region's indigenous language) - Kapi Kapi.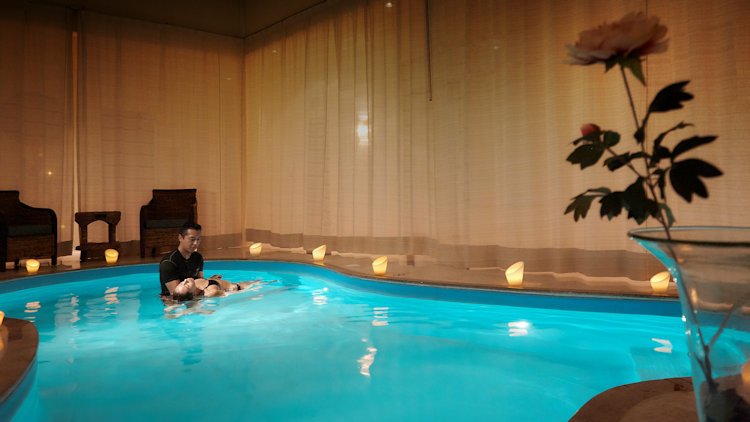 OF WATER + WELLNESS in Puerto Vallarta, Jalisco, MX
From the moment you walk into Marriott Puerto Vallarta Resort & Spa, views of the ocean -- and possibly hunchback whales splashing in and out of the water -- can be enjoyed in the newly renovated open-aired lobby space, from any guest-room or suite of choice, or during dinner at the hotel's outdoor restaurant. Activities centered around water like the hotel's snorkeling, swimming and kayaking excursions nearby, seasonal whale watching and a sea turtle release program, offer visual and interactive cues for mental wellness, the ocean's sounds offer complete serenity, and overall significantly heightens positive vibes. But for true healing by water, guests of the resort can experience water-focused treatments inspired by ancient traditions of the Huichol culture at Ohtli Spa. Treatments like the "Rebirth" Therapy session is performed in a pool of warm water, and is focused on meditation and relaxation. Your therapist will guide you through a series of rhythmic water movements (swaying you from side to side in the water) that relax your mind, muscle tissue and joints, allowing you to gradually drift into a meditative state. With regular treatments, you will experience increased flexibility and a strengthened immune system. Looking for more of a hydrating spa experience? Then guests can opt for the "Hydrating Tequila and Coconut" body treatment - a 50 min treatment that offers a perfect merge of a national first-class product and a local tropical element. This amazing combination of tequila and coconut will restore the hydration in your skin, prepping it for a deeper tan - and zero chances of a hangover - Salud! All treatments in the spa end in the hotel's hot and cold plunges, said to help stimulate and invigorate the sense.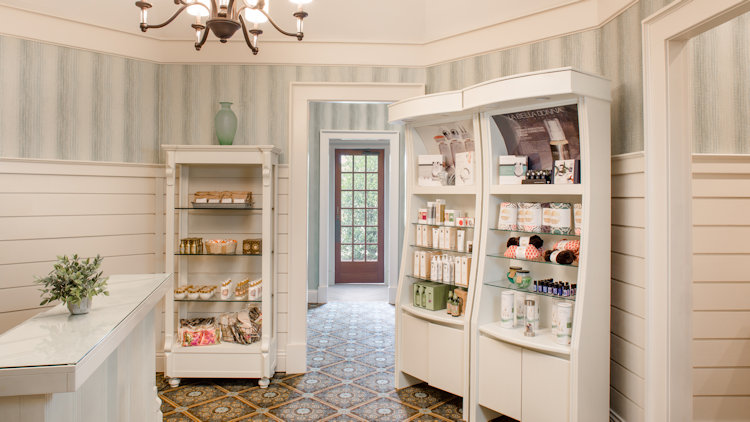 Fire & Ice Facial at Barnsley Resort
Travelers looking for a dose of rest and relaxation can head to Barnsley Resort, a Southern-inspired retreat located just 60 miles outside of the bustling city of Atlanta. At the resorts newly renovated Spa, guests will find solace with a number of out-of-the-box treatments ranging from massages, facials, full body wraps and more. Barnsley's Fire & Ice Facial focuses on leaving skin glowing, detoxifying and firm. Utilizing Hungarian Paprika as one of its main ingredients, this facial is perfect for those looking to prevent age spots, freckles and improve complexion by restricting the production of melanin. Along with Hungarian Paprika, the facials combination of ingredients including raspberries, blueberries, and apples increases circulation and cellular renewal. To conclude the treatment, an expert therapist will finish the facial off with a cooling application of chilled organic masks and creams prepping guests for the night ahead! The treatment costs $145. For more information visit https://www.barnsleyresort.com/recreation/spa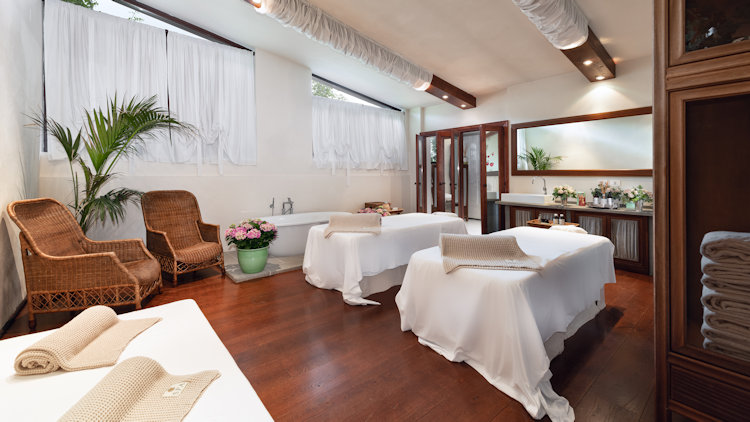 Wine and unwind at Il Salviatino
Perched overlooking Florence and the rolling Tuscan hills, Il Salviatino is a stylishly-restored 15th century villa featuring a spa in an idyllic setting providing renowned service and wine-inspired treatments. Immersed in the greenest corner of the villa's private park, the hotel's La Spa at Il Salviatino trusts in the cosmetology products of some of Florence's most exclusive perfume houses as well as local wineries to source all-natural products. The "Tuscany Pleasure" signature treatment is most prominently known for its use of a wine gel and mist, which is handmade and sourced from the grapes of the Tuscan countryside. The three-hour polysensorial treatment uses this wine gel to cleanse, then peel, and uses wine mist to massage the face and body, leaving the skin feeling soft with the fresh aroma of grapes and revitalizing the mind, body and spirit.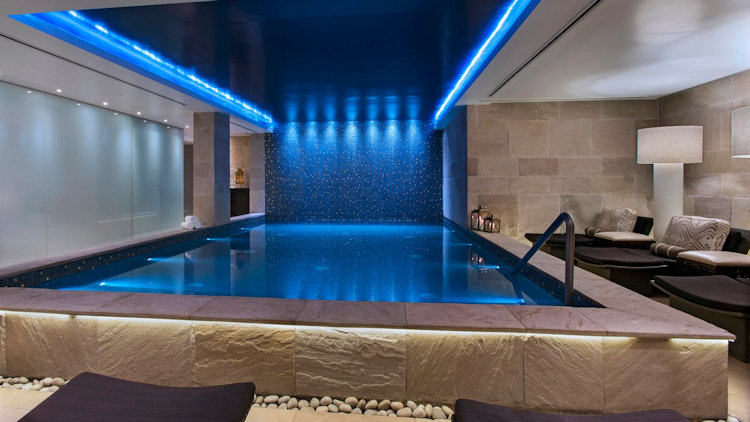 Farm to Spa Treatments in the Andes
At the five-star, history-rich JW Marriott El Convento Cusco, guests are encouraged to kick back and unwind with a visit to the relaxing subterranean spa. The Spa is inspired by the Inca calendar and their magic rituals, features a relaxation pool, steam room, four treatment rooms and a sauna, with treatments that combine authentic elements to honor the ancient culture that lives within the property. Revitalize, rejuvenate, and revive your skin after a day of exploring Machu Picchu, one of the New Seven Wonders of the World, with the Barro Andino, or Andean Mud Wrap. The full body treatment consists of enriched seaweed from the Pacific Ocean combined with mud from the Andes which contains natural salt minerals. The one-hour treatment boosts body-slimming and will stimulate all your senses.