Japan, an island country located in East Asia, is a beautiful place. In fact, there's nothing quite like it during the summer months of the year. It's festive and beautiful — filled with stunning beaches, colorful flower fields, and all sorts of great activities to keep you busy. You'll find so many interesting Japan tours regardless of what kind of adventure you might be looking for. Similar to the East Coast of the United States, the summer tends to be fairly humid and hot, so don't forget to keep that in mind when you're packing for your upcoming trip. Fortunately, some of the ideas on our list help you beat the heat and stay cool throughout your travels.
Check Out a Fireworks Show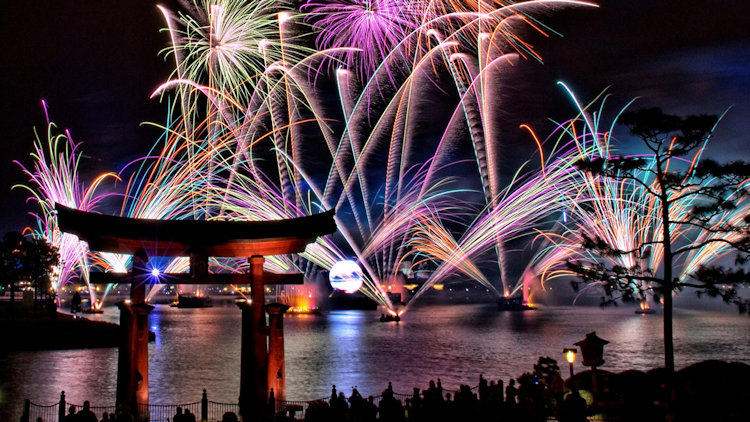 Fun fact: fireworks actually originated in Asia. In Japan, they're known as Hanabi, and it's not hard to find a fireworks show as they're a country-wide summer tradition. They were originally used to ward off evil spirits, but nowadays, you'll find tons of fireworks shows held across the country. Some of them draw hundreds of thousands of spectators! If you're in Hokkaido, there are nightly fireworks shows on the shore of Lake Toya. You can also check out the top fireworks festival/pyrotechnic contest, known as Omagari if you're around at that time.
Attend the Hiroshima Lantern Ceremony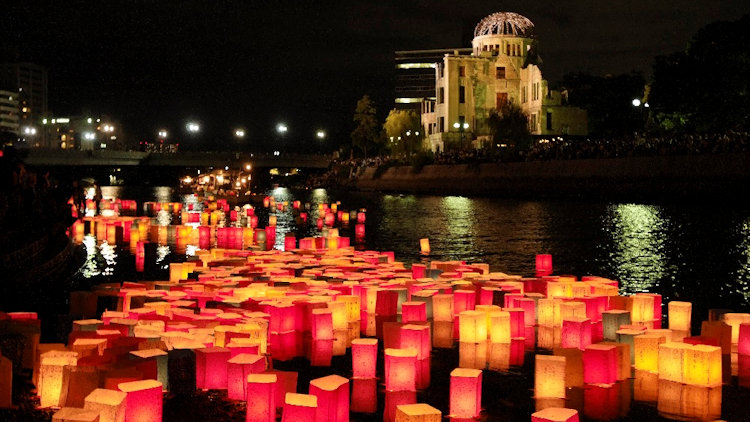 The Hiroshima Lantern Ceremony is held on August 6th each year to commemorate the lives of the individuals who passed away during the Hiroshima bombing. It's a beautiful summer tradition wherein people put personal messages into colorful paper lanterns, then cast them into the Motoyasu River. If you want to take part, a small fee will be required to cast a lantern or you can simply watch.
Enjoy the Hot Springs in Oita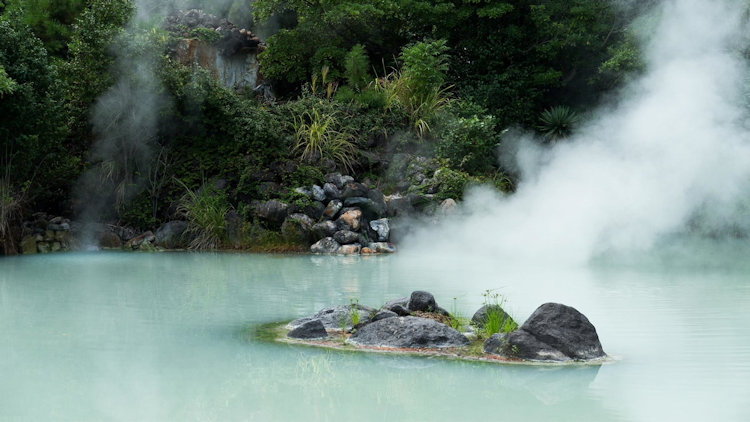 Japanese hot springs, known as Onsens, are found all throughout Oita, located on the island of Kyushu, Japan. Oita prides itself on having the largest output of hot spring water throughout all of Japan. There's a range of hot springs to choose from, whether you're looking for something a little cooler (Kan no Jigoku Onsen in Yufuin) or something boiling hot (Beppu) wherein they have to actually mix cold water in to make them suitable for guests. It might sound crazy to enjoy a hot spring given how warm and humid their summer is, but at night, it's wonderful.
Take Part in an Obon Festival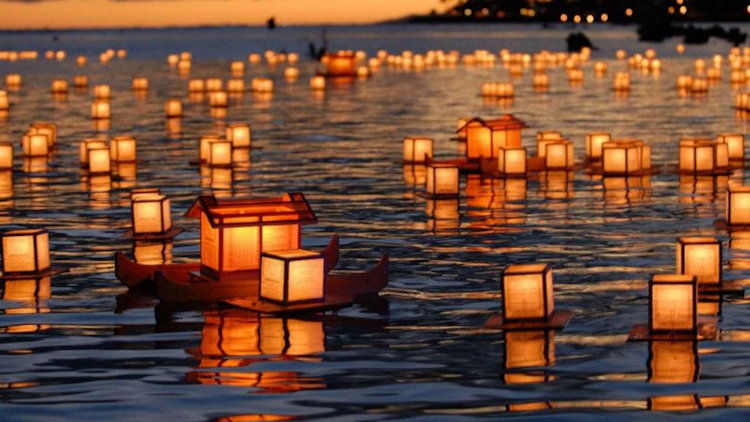 Obon, also known as Bon, is a cultural event wherein they celebrate and/or honor the spirits of the deceased ancestors of the locals. This typically takes place in July or August, depending on the region. People believe that the spirits come back to their homes — reuniting with their families during the holiday. Celebrations start with a festival of paper lanterns, dance performances, and much more. The lanterns are placed in a river that leads to the sea, which symbolizes sending the spirits into the sky. The most popular festival is the Daimonji Festival, which takes place in Kyoto, although there are many others.
Stay in a Ryokan in Tokyo


A ryokan is a small, traditional hotel that typically features soothing public baths, authentic local cuisine, and much more. Despite urban development, there are still quite a few ryokans throughout Japan, and the ones in Tokyo are very interesting. If you haven't stayed in a ryokan in Tokyo before, don't miss your chance. They're filled with unique charm. If you're in Asakusa, the most historic neighborhood in Tokyo, check out Ryokan Kamogawa — a beautiful ryokan that's only a two-minute walk away from the famous Sensoji Temple, which is the city's oldest temple standing.
Take a Drive on the Venus Line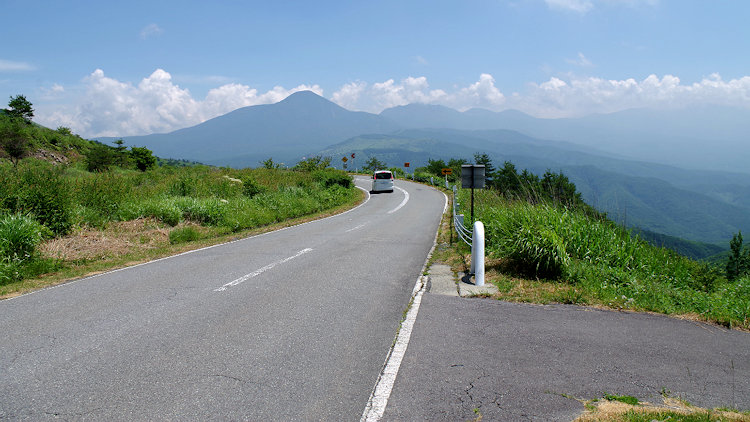 The venus line winds up and down the mountainside in Utsukushigahara. While you're driving along the beautiful route, you'll see wetlands, ponds, mountain peaks, rivers, and waterfalls throughout the way. It's a great drive wherein you can stop and take a hike or eat a picnic along your journey. Once you get to the Yashimagahara Wetlands, don't forget to look out for the incredible view of summer wildflowers, particularly if you're doing the drive in early July. It's a wonderful experience you won't forget.
Spend a Night (or Two) Camping
Camping is a very popular activity in the region, so don't miss your chance to spend some time in the great outdoors. This is such an inexpensive way to visit the country. Sure, there are some fees associated with staying in a campground, but you'll have access to bathrooms, hot showers, and in some cases, hot springs. If you'd rather camp for free, try camping in the wilderness. If you're looking to stay out of the hot and humid weather, you can go to Kamikochi in the Japanese Alps for a cooler location.
Take a Hike Up Mount Fuji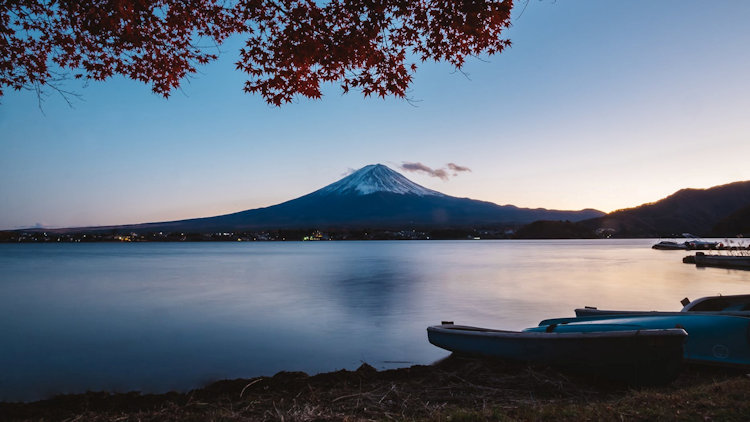 If you're someone who loves spending time outdoors, why not spend some time hiking? Mount Fuji, Japan's highest mountain peak standing at an incredible 12,389 feet, is one of three sacred mountain sites in the country. In fact, it's also an active volcano, although it hasn't erupted in over 300 years. The climbing season starts on July 1st and continues until the middle of September. If you'd like, you can camp or reserve one of the mountain huts along your route to make it an even more adventurous time.
Final Words
Japan is a beautiful destination to visit and explore. There are so many amazing activities to choose from, so it's easy to feel overwhelmed when you're planning your ideal trip. In fact, it can be downright daunting, even if you're visiting for the second or third time. The good news is you basically can't go wrong. There is so much to do that you're sure to have a great time, no matter what you choose!