Lizards warm themselves on gigantic granite boulders, Jackrabbits and deer make their homes amid the desert landscape, towering saguaro cacti reach for the sky, and the sun's rays encourage wildflowers to bloom in vivid shades of magenta, gold and lavender. This is life at The Boulders today, in a place unchanged for centuries. From its environmentally sound development to world-class resort, The Boulders is a compelling destination.
Named for the 12-million-year-old granite boulder formations that dot the landscape, the resort is situated on 1,300 acres in the Sonoran Desert foothills and the terrain has been left virtually untouched to allow indigenous plant and wildlife such as saguaros, mesquite, Palo Verde trees, coyotes and deer to prosper.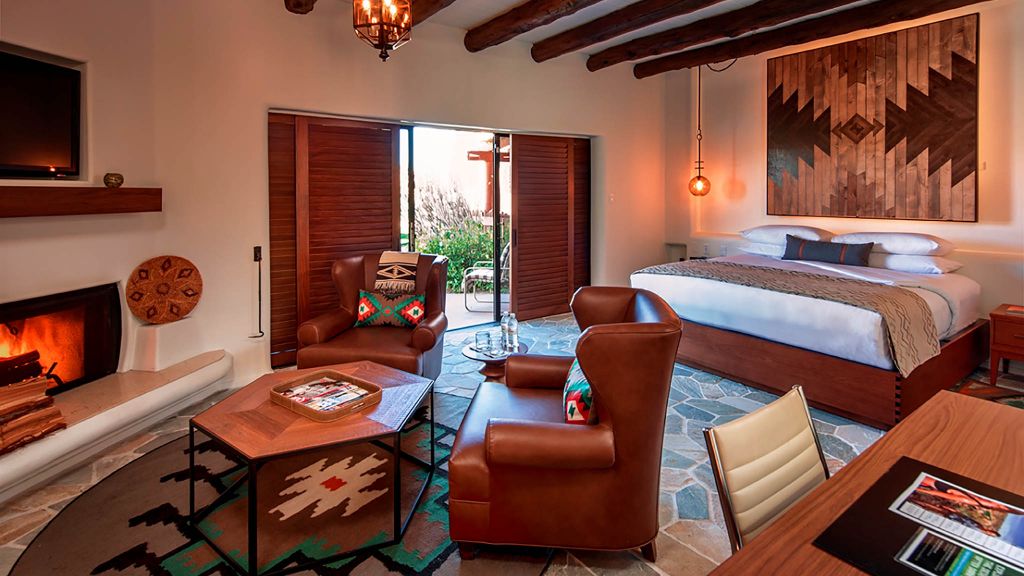 I visited The Boulders recently and, as we approached, like a mirage, the resort seemed to emerge from the desert like an offspring of the ancient boulders. My accommodation was in one of the 160 guest casitas which featured hand-hewn wood-beamed ceilings, a large wood-burning fireplace, ample dressing and bathroom area, and, one of the most charming additions, my very own private patio which overlooked the sun-streaked desert. Each morning, I took my coffee and toast here and enjoyed the sight of Gambel's quails, frisky and loquacious little birds, hopping around my table searching for crumbs while cottontail bunnies nibbled on plants among the cacti.
The Boulders carries the Southwestern motif throughout the property, with lobbies displaying Native American crafts and glass skylights and fireplaces providing warmth and light. The six restaurants on the property range from elegant to casual and feature innovative Southwestern cuisine. There are two championship golf courses renowned for their rugged beauty and breathtaking panoramas.
Not being a golfer, I quickly found my way to The Golden Door Spa. A comforting blend of Eastern and Western influences in its architectural design, healing methods, treatments and philosophies, the spa is a 33,000 sq. ft. space which still manages to feel intimate and cozy. Being surrounded by the desert, I felt my skin could use a blast of pure oxygen so I opted for the Echo Oxygen Facial which promised to nourish and revitalize every cell of the skin, pore by pore. I think it worked because I emerged with skin that was dewy, fresh and smooth as a baby's – er- whatever.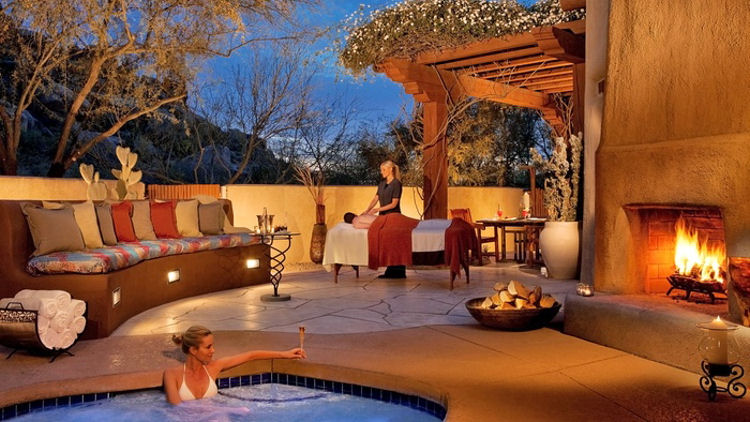 I had a mere three days at the resort, and tried to fit in as many on-site, fun adventures as possible. I went up, up and away in a beautiful balloon and I rode a horse through desert teeming with life. I spotted two brilliant red cardinals on the bough of a spiny Ironwood tree, a pretty pale colored coyote peeked out from behind a Prickly Pear cactus, and I gazed with amazement at the spectacular architectural designs of Arizona's state tree, the Palo Verde. The name is Spanish for green stick, and in autumn, its chlorophyll-filled branches punctuate the desert sky.
On The Boulders property, there's a magical placed called Promise Rock, a one-of-a-kind romantic outdoor venue where fairytale weddings unfold. I was told it's also a divine place to renew one's vows. I had to see it! Created by nature but discovered only recently by the resort, Promise Rock opened this spring for those entering life's most important union – marriage. The site draws upon the strength and rock-solid foundation of the surrounding boulders and the only sound I heard was that of a cascading waterfall nearby. I was particularly taken with the rock art that The Boulders commissioned of a couple holding hands, done in the style of an ancient petroglyph. The icing on the wedding cake: a "his & her" pair of saguaro cacti that presided over the venue – a lovely symbol of partnership.
The Boulders Resort is the recipient of countless awards, including Conde Nast Traveler's "Gold List, Top Resorts of the World," Arizona Bride Magazine's "Best Wedding Night Hotel," and Zagat's "#1 Resort in the Southwest Region."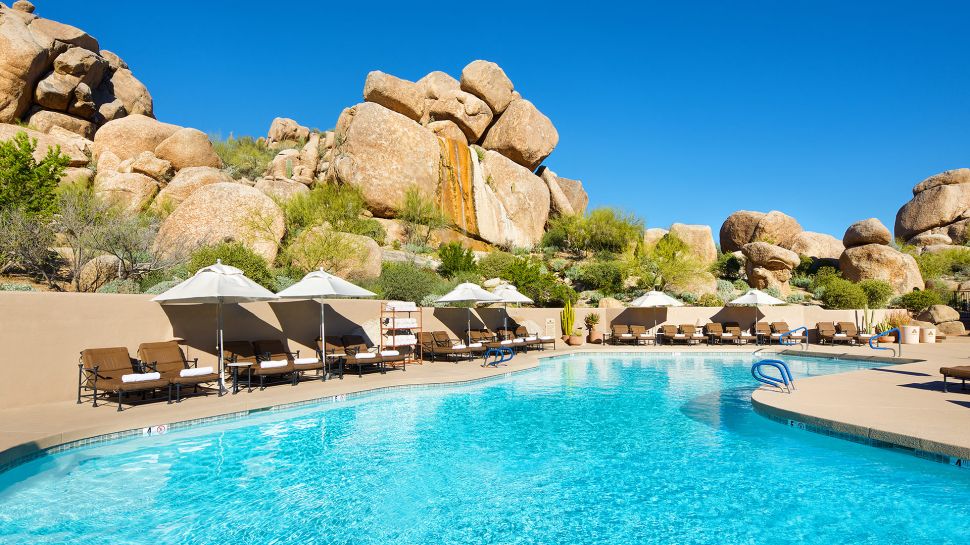 IF YOU GO
The Boulders Resort & Spa is located 33 miles from Phoenix Sky Harbor International Airport, and transportation can be arranged in advance through the resort concierge. For more information or reservations, contact The Boulders at (866) 397-6520 or (480) 488-9009 or visit www.TheBoulders.com.