According to
Fusion
, in a report from Bridgestreet Global Hospitality which interviewed 640 respondents, 60 percent of the surveyed sample were found to be more likely to take a bleisure trip now than five years ago.
Over 50 percent of bleisure travelers say they bring family members or significant others along for their business trips. This means planning for more than one person and might put one under pressure unless there's been planning well in advance. The demographic that takes the most bleisure trips, according to the same Bridgestreet report, was said to be Millennials. The fact that Millennials are used to a digital, blurred lifestyle, means they can turn most things to their advantage and the most popular bleisure activities were identified as site-seeing, dining, and arts and culture.
If you're new to the art of traveling for business and leisure (bleisure) then you might need some help with
private jet charter
or air taxi arrangements and itineraries once landed. To start we've outlined some of the main markets below which are prominent for business travel, and offer some inspiration if you'd prefer to "wing" your bleisure travel experience.
The one question which might be on your mind next is: where do these high flying bleisure travelers go when looking for site-seeing, fine-dining or arts and culture?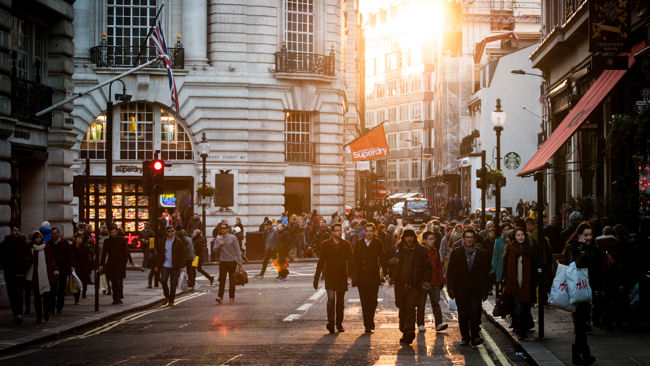 We've shortlisted the top five places:


The United States – is the first stop for a bleisure traveler, according a report published by the Global Business Travel Association (GBTA). In 2014 alone, $288.4 billion was spent on business travel in the US.


China – the GBTA says that the country is to see an increase of 61 percent in business travel, increasing the average spend to $ 420 billion in 2019. Kunming, the capital of Yunnan Province, known as 'Spring City' was highlighted as a treasure trove because of its weather, making it the ideal location for a bleisure vacation.


Japan – The country's total business travel spending was $61.5 billion in 2014, which makes it a good target for a bleisure vacation. You may even be lucky enough to witness the blossoming of the cherry trees all over Japan.


Germany – the country has punted itself as an industrial maven for a while now. However, it's not only the automated factories and the German precision which make it worth visiting. Berlin's Brandenburg Gate and other landmarks are perfect for bleisure activities.


United Kingdom – with the Big Ben, Piccadilly Circus, the London Eye and many more features to put you well out of business mode and into leisure mode when you need it, London makes for the perfect bleisure destination.


ARE YOU READY TO START TRAVELING FOR BUSINESS & LEISURE?
You have to start with the basics of bleisure before you get anywhere. Firstly,
the key is to book extra days on your business trip because a few hours just won't cut it.
Do you have a three-day trip somewhere? Turn it into five days, with the two days booked before the three.
This will give you enough days to site-see and most probably defeat your chances of jet lag. As
Marian Thier
, seasoned bleisure travel puts it:
"To get our best work, we cannot be exhausted when we get there, and in the scheme of things it probably saves the client money because people are more engaged."
Another basic is to plan in advance which sites you want to see, considering how you're going to travel there and the other area-specific qualities you should think about. Use travel-rating sites such as Trip-Advisor, Yelp and Zomato. And in a new twist on the old 'keeping contact' paradigm, make sure you know where the Wi-Fi hotspots are in and around the area you will be spending your business or leisure time, so that you can Skype and e-mail or Facebook people easily.
Make the most out of your business trips by every so often turning them into a mini vacay, after all you just never know when you'll next be able to book your annual leave, especially if you're constantly traveling from one business meeting to the next.