And thanks to a network of luxury hotels and well-trained guides, Botswana is also one of the most comfortable safari experiences available in Africa today. If you're planning a multi-generational trip to Africa, here are five reasons why Botswana should be at the top of your list: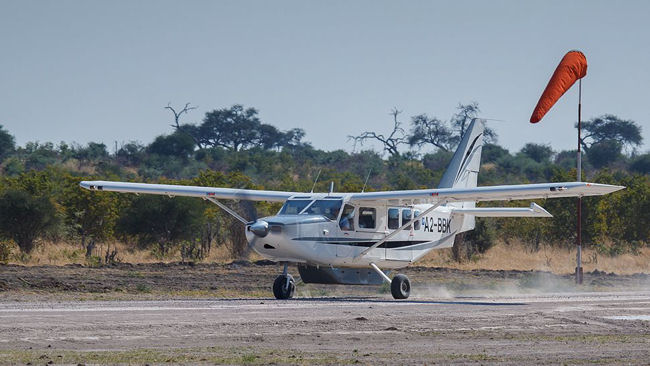 Getting around Botswana is easy.
Thanks to a well-developed network of airstrips and domestic flight operators, getting around Botswana is a breeze. While in some African countries the only option to get from one safari area to another is to endure long road transfers on bumpy roads, in Botswana it's easy to transfer between game areas and lodges in just a few minutes via small aircraft.
Many safari operators even own their own aircraft, so when you book an all-inclusive safari package, flights and transfers are included. Especially when traveling with young children or older travelers, the convenience of these quick, comfortable flights is priceless.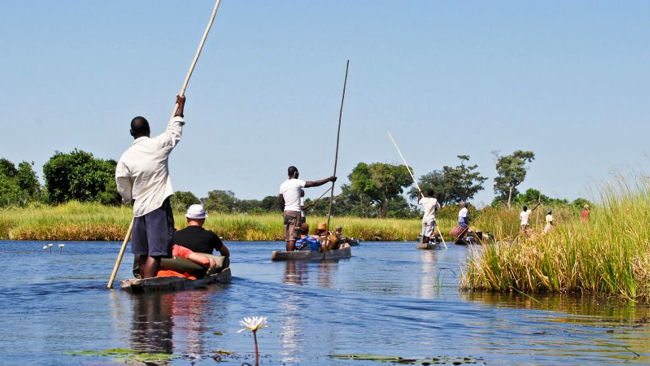 Something for everyone to do on safari in Botswana.
While thrilling, day after day of safari in the back of a Land Rover can get old after a few days, especially for young kids. In Botswana, there are plenty of other ways in which to experience the beauty of the African bush.
In the Okavango Delta, pile into a mokoro and view wildlife from ground level. These traditional dugout canoes are a great opportunity for everyone to slow down while listening to the gentle splashing of the water. Both kids and adults will love peering into the water to look for life below, and identifying birds and plants while keeping a watchful eye open for bigger game around every corner.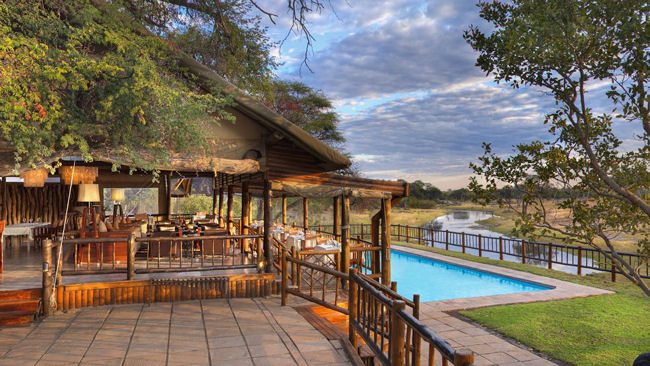 Luxury safari camps and lodge cater to families.
Many of the top safari camps and lodges in Botswana welcome multi-generational family groups with open arms. While traditional safari tents include a king-sized bed with the potential to add a small cot in each room, it is becoming increasingly common for luxury properties across Botswana to offer specialized family accommodations. These family tents often include two separate safari tents connected by a common living area in between. This offers separate sleeping areas for parents and children, while ensuring everyone is safely together.
Kids can get their hands dirty in Botswana.
Thanks to numerous private game reserves and relatively few tourists in the country at any one time, Botswana doesn't face the same strict regulations in game areas, as do other areas of Africa.
In private reserves, families can enjoy walking in the bush, fishing, horseback riding and much more. For families considering taking their children out of school for a safari in Botswana, these hands-on activities build in exciting, educational experiences as well. Furthermore, many camps and lodges in Botswana have teams of specially trained family safari guides. These guides help children document what they see on game drives and teach kids skills like tracking big game on foot.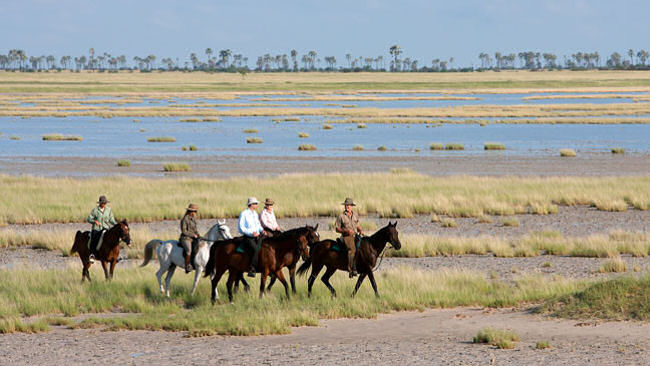 If you're planning a multi-generational safari to Africa, Botswana should be at the top of your list!
About the Author: Leora Rothschild is the founder of
Rothschild Safaris
. A native of South Africa, Leora and her team have personally experienced everything they plan for their clients around the world. Leora journeys to Africa several times each year to check on the quality of the camps, lodges and parks, sample the food and wine, assess the guides, experience the wildlife viewing and inspect new properties.