This property is the first urban-design boutique hotel in Quito's Historic District and aims to become the first LEED certified hotel in Ecuador and the first LEED certified design boutique hotel in a UNESCO World Heritage Site. The hotel opened last week on July 21.
The authentic historical hotel boasts 12 individual rooms each decorated with their own bold and innovative style and feature L'Occitane products, a bistro offering fresh local delicacies (run by Chefs Juan Francisco Hidalgo and Felipe Moscoso, with assistance from Chef Juan Sebastian Perez), a roof-top lounge offering gins and tapas which guests can enjoy as they overlook the city's stunning historical landmarks and heritage sites, and an "urban garden" where the hotel grows local herbs and fruits used in the kitchen.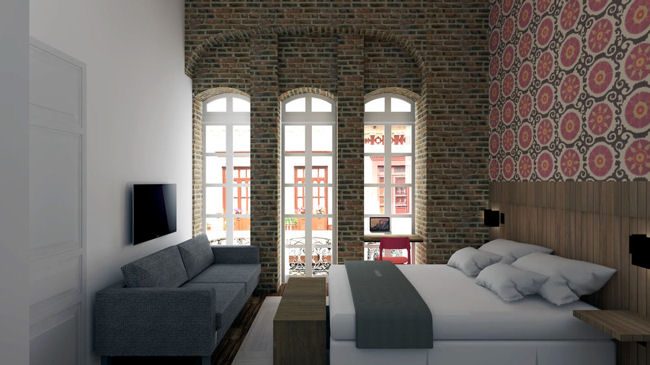 The hotel is conveniently located minutes away from important tourist sites like Plaza Grande, La Mariscal, and the La Ronda district, where tourists can find numerous restaurants, bars and open-air markets.
This news comes soon after Quito was recognized by the World Travel Awards as the Leading Tourism Destination in Latin America for the fourth consecutive year.
The property originally belonged to the widow Mrs. Enriqueta Gangotena de Cevallos and her family. In 1966, Mrs. Carlota Echeverria de Moreno acquired the property with her husband Rene Moreno Andrade, where they lived for nearly 30 years. In 2004, Carlota donated her possessions to her 4 children, and inherited her house to her oldest daughter Ximena. In 2010, the project for Carlota Hotel began at the leadership of Renato Solines, Ximena's son. Due to the property's great sentimental value, Renato and his wife Veronica decided to recover the property and restore it to its original state as a boutique hotel.