This comes as no surprise to us at Bespoke Brazil as Fernando de Noronha is one of the most beautiful places in the world. That sounds like a big statement but it is hard for anyone to disagree. It's a picture perfect archipelago of 21 islands, with deserted beaches and some of the best diving on the planet. The islands are 340 kilometres off the Brazilian mainland and accessed by flights from Recife and Natal. The infrequency of these flights means that visitor numbers are controlled so the island never feels overcrowded.
Bespoke Brazil director Simon Williams commented "The islands and the waters that surround the archipelago form part of Brazil's first national marine park and all visitors are required to pay a daily environmental tax as part of their visit. The environment and ecology play an important role on the island and buildings are strictly regulated to make sure that this amazing area is protected. If you are looking for paradise, look no further."
"The islands are the perfect romantic getaway with forested mountains and hills protruding from the islands' interior whereas the beaches which surround the islands are stunning with perfect sands and perfect water and barely another tourist in sight"
In the waters you can find huge schools of dolphins which come close to the shore and these waters are perfect for diving. Noronha has some of the best diving in the world with countless wreck dives possible and an abundance of unique fish and marine life.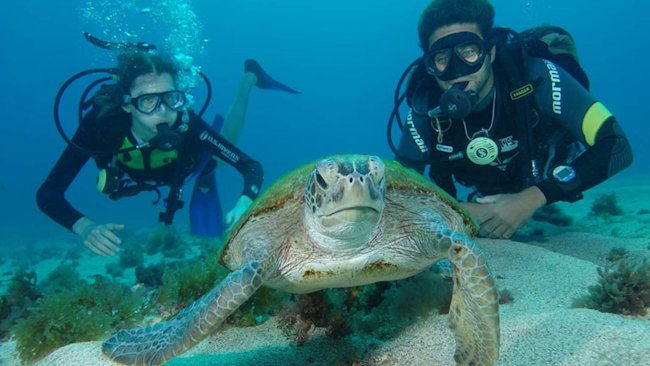 HOW TO DO IT
Bespoke Brazil specialise in tailor-made itineraries to Brazil, and feature a luxury holiday to Fernando de Noronha which also includes visits to colonial Olinda and Porto de Galinhas, an equally stunning beach destination. The 12 day itinerary includes the finest accommodation with 1 nights in Olinda at the Pousada do Amparo, 6 nights on Fernando de Noronha a the Pousada Teju-Acu and 3 nights at Porto de Galinhas at the Nannai Resort and Spa.
The trip includes international and internal flights, private tours and all accommodation from £3,170 per person.
http://www.bespokebrazil.com/bespoke/beach-paradise/
To book a tailor-made holiday to Brazil visit -
www.bespokebrazil.com
- where you can find a wealth of information and inspirational itineraries to Brazil including Fernando de Noronha.