Working from home and drive-in churches are two social changes that have arisen for many in the last year during the epidemic lockdowns in the United Kingdom. One of the very few positives to happen in the hospitality industry is a necessary and newfound appreciation and exploitation of alfresco dining and drinking opportunities – and using the great outdoors more in general.
Streets such as Northcote Road in Battersea, southwest London, are now pedestrianized at the weekend. Tables and chairs spill out from bars and restaurants lining the street to meet in the middle of the road. Establishments compete for ever larger awnings and parasols to cope with the changeable challenges of British summer weather.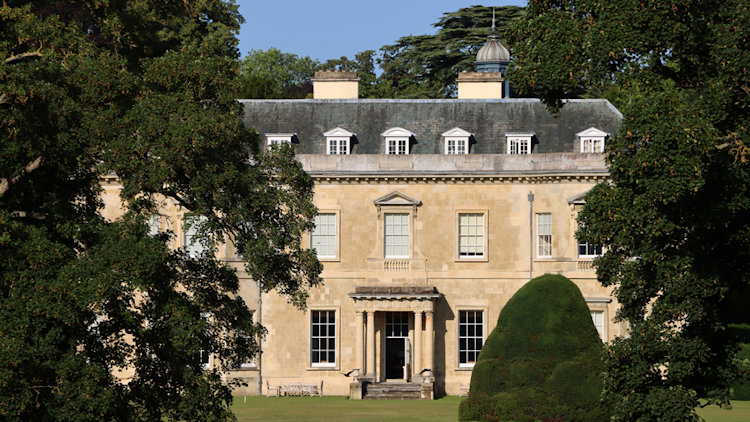 The reopened country house hotel market is also adapting: green acreage helps. Hartwell House and Spa in Buckinghamshire, southeast England, is one of the best restored and furnished of its kind. The Jacobean and Georgian main house is owned by The National Trust and sits in an Area of Outstanding Natural Beauty. A large restaurant allows for very socially distanced dining inside while French doors open onto a spacious stone terrace guarded by sphinx statues. Meals are served on cast iron tables on the terrace overlooking 90 acres of historic landscaped gardens for those willing to brave the elements.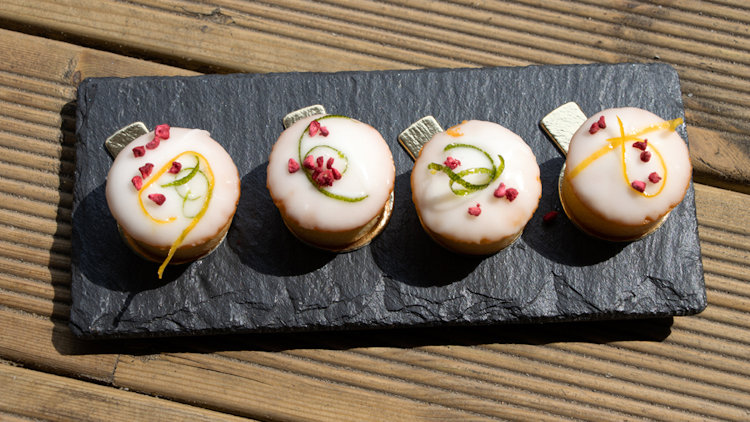 The Berkeley Hotel in Knightsbridge, central London, has given outdoor dining an innovative nautical themed twist. Many urbanites have craved for the coast during the lockdowns so this hotel has brought seaside living to the city center. Five 'beach huts' named after English holiday resorts line the hotel's terrace for the summer months; each one can be hired for a minimum £500 spend. A menu featuring seafood favorites adds to the staycation experience.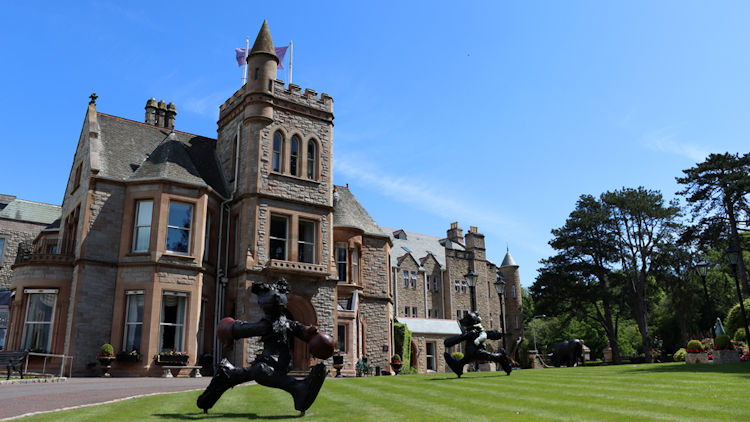 In Northern Ireland, the Culloden Estate and Spa opens its gates and doors from Saturday June 26th to Sunday July 18th for 'Art and Soul', an art and sculpture fair. The historic hotel's interiors and grounds will be adorned with pieces from Irish and international artists including Orla de Bri, Neil Shawcross and Andy Warhol. An informal outdoor dining area with picnic style tables and chairs now wraps around the estate's Cultra Inn.
Text and photos: Stuart Blakley