Lest I give the wrong impression, my visit to Burgundy, France encompassed far more than drinking wine. However, when we hear the word Burgundy our thoughts do meander towards wine, non? Actually, you cannot think of this region without thinking about its famous wines - but let's first think about getting there, now that travel is once more a precious possibility!
Burgundy is set in the eastern part of France, 200 miles from Paris. One can fly into the Dijon-Bourgogne airport from most major cities in Europe. The city is also accessible by TGV, the high-speed train from Paris. If you like flying along at breakneck speed, arriving in well under two hours, then this train is for you. You'll reach speeds of 200 mph and the journey will be not just quick but comfortable.
Tasting Burgundy
The vineyards of this region cover an area of 27,000 acres and there are over 4,500 individual wine growing estates – a formidable presence throughout the world. A little known fact: each Burgundy wine is produced from just two grape varieties: Pino Noir (black) and Chardonnay (white).
As I traveled from vineyard to vineyard, each displayed signs identifying the wine they produced – Vosne Romanee, Romanee Conti, Nuits St. Georges. I sensed I was in a rarefied and very special region as I learned that the pinnacle of a vintner's crop is called Gran Cru and that some of those wines sell for upwards of $1,000 a bottle. I visited Dufouleur Pere & Fils in Nuits-Saint-Georges, descending into a dark, cool cellar and sampling some of their superior and rare offerings. My host, Bernard Pennecost, cellar master, was good natured and patient with this neophyte, providing an in-depth explanation for each wine I tried.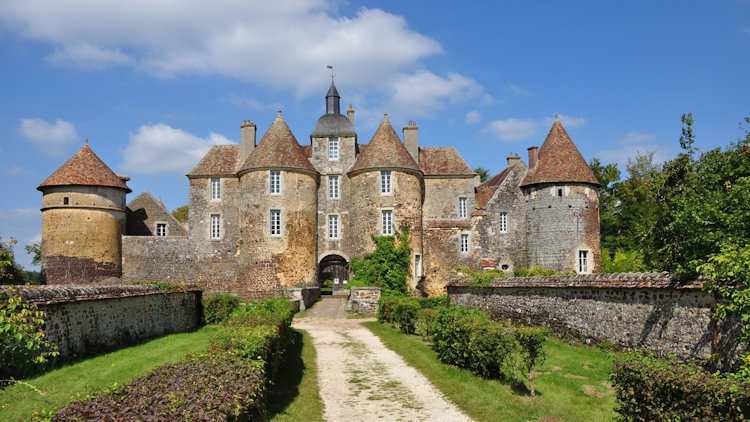 Castles, Chateaux and Mansions
This area of France is a destination unto itself, dotted with impressive and historically significant castles. Its Route des Chateaux includes 17 castles from different periods of French history, including Renaissance, Baroque and Neo-Classical. The Chateau de Bazoches is a sumptuous palace and past home to the architect Vauban whose castles and fortifications for Louis XIV are found throughout the country. As we drove slowly up a wooded hill, the medieval chateau lay directly before us, its twelfth century towers shimmering in the sun. Unlike many unoccupied castles, empty and forlorn, I was delighted to find this an entirely furnished chateau with bed-chamber armor and library of Vauban intact. Outside, picture-taking time – the 17th century décor and gardens by Andre LeNotre, landscape designer of Versailles.
My Michelin Experience
I had the good luck to spend a night at a delightful resort, L'Esperance, in the town of Saint-Pere-sous-Vezelay. When I visited, the owner/chef of this Relais and Chateaux property was the late Marc Meneau. He and his wife Francine were gracious hosts who led me into a cave/wine cellar to sample their superb Chardonnays. Waiters from the restaurant gingerly descended into the cellar with trays of amuse-bouches to enjoy with the wine.
A Michelin three-star honor has been bestowed on M. Meneau's restaurant, and dining there was a true haute experience. The restaurant, (now closed temporarily during Covid) is enclosed in an airy glass arboretum where I gazed out at elaborate formal gardens. My repast consisted of several courses, one a unique potato dish presented in four distinct ways, each subtly different, each delicious. Leave it to the French to elevate the humble potato to this divine fare.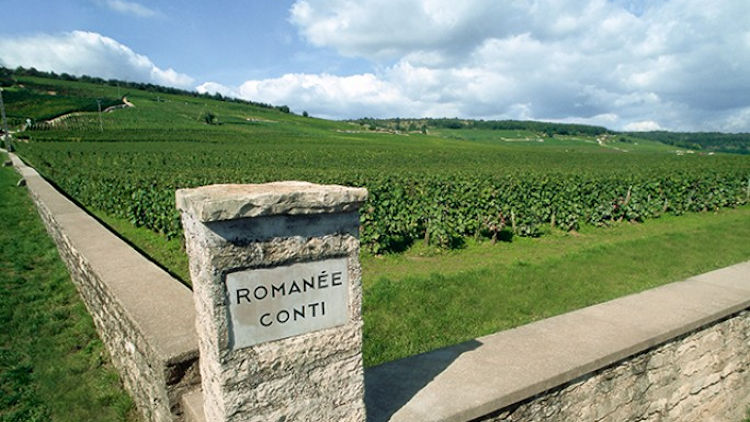 Pardon me, have you any Dijon?
Yes, in fact I do! The next day I set out for Dijon, a two hour drive from Saint-Pere. This city is the capital of Burgundy, an exciting town of almost half a million and the heart and soul of fine French food. Apart from food, it offers a wealth of cultural activities, festivals and museums; the Fine Arts Museum displays kitchens that date to the mid-1400s and the Musee de la Vie Bourguignonne offers a glimpse into how Burgundians lived in olden days. I headed straight for Les Halles, the famed Dijon Market. As I traversed this gargantuan space, it seemed that every single resident was there strolling the aisles, sniffing, squeezing and tasting the market's sumptuous fare - meats, cheeses, breads, fish and even some comestibles so unique and unusual that one had to ask what it was. My guide was a Bronx-born expat, Alex Miles, who has lived in France for years and has the distinction of being the only American giving cooking classes in the heart of Burgundy. His culinary and cultural experiences are vast, and being acquainted with most of the market's merchants, he asked for delectable samples at several counters. Lucky me, they were happy to oblige. This marvelous market, I quickly discovered, is far more than just a place to buy food. It's an integral part of the Djonaise quotidian pastime, a place for neighbors to meet, greet, exchange gossip, be happy, and feel sated. As I left , I simply had to stop at a little shop around the corner, the Maille Store, home to 36 varieties of mustard. There's Green Tea, Brittany Algae, Fig and Coriander mustards as well as other strange and fabulous flavors.
Burgundy is a region with much to see and do, from hot air ballooning, biking along cool mountain trails to climbing to the tops of castles and delving deep inside wine cellars. Every day that I spent there was a happy adventure. I was captivated by the beauty of the place and the welcoming (yes, welcoming!) French. So friends, A Votre Sante! Bon Appetite! Now go visit Beautiful Burgundy!
Burgundy Tourism Information
https://www.burgundy-tourism.com/