With an intriguing past as a fishing village and a coastal defense fort, today's Sausalito is the ideal perch for visits to San Francisco, the Marin Headlands, Muir Woods and other national parks, as well as the Napa and Sonoma wine regions.
Think beyond the day trip to an overnight stay, and you'll find a wonderful hotel gem in historic Casa Madrona, which offers an array of lodging options refreshed by a major renovation.
The hotel is smack dab in the middle of Bridgeway Avenue, just across the street from the Sausalito waterfront and ferry access, and surrounded by boutiques and restaurants. If you've previously thought of Sausalito in terms of an outbound ferry ride from San Francisco or a bike ride across the Golden Gate, switch your perspective and consider overnight accommodations in a town that truly appreciates those who stay after the last ferry leaves.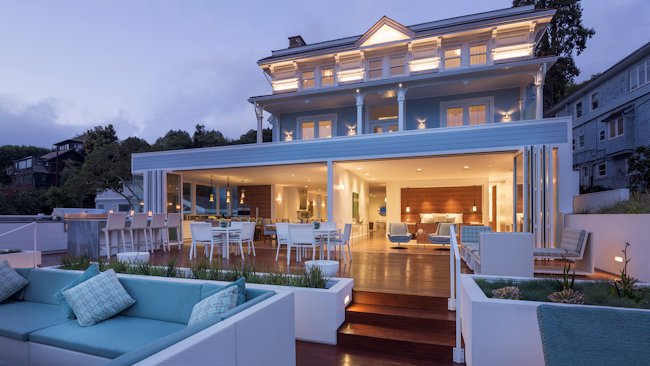 Tops on the list for luxury travelers is the Mansion at Casa Madrona, an 11-room luxury mini hotel with views of Richardson Bay and the San Francisco skyline. Now available for booking, the 9,000-square-foot residence built in 1885 for an electric company executive has been renovated by acclaimed Safdie Rabines Architects. The breathtaking redo combines historic touches with modern interiors and is the perfect draw for a destination wedding, executive retreat or family reunion.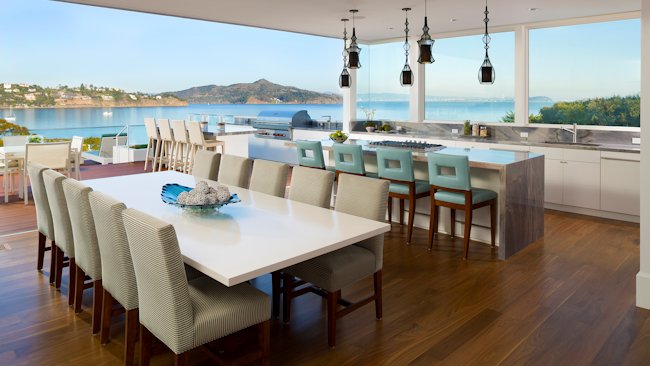 The showplace of the new space is the 5,000-square-foot Alexandrite Suite, named after a gemstone with color-changing properties. It is so named for the panoramic views from sunrise to sunset. The two-bedroom suite, starting at $10,000 per night, includes 3,500 square feet of indoor living space, an open kitchen with high-end appliances and a 1,500 square-foot patio. The outdoor living space includes a two-tiered deck, outdoor bar and hot tub, barbecue area and seating for 20.
Inside, a master bedroom, guest suite, fitness center and private office provide luxury for an entourage. Spoiler alert: There's even a secret door leading to the second floor.
Nine additional guest rooms, each with hardwood floors, king beds, ceiling accents, window casings and fireplace surrounds, are available in the Mansion starting at $695 per night.
Pink Floyd fans will be interested in the Piper Room, where members of the band stayed during their first U.S. concert tour. In 1967, a famous photo by William Baron was shot in the Mansion while the band was promoting its debut album The Piper at the Gates of Dawn. The room pays homage to the band with historic photographs, Pink Floyd music and a coffee table book about the band.
Sold yet? Book the entire Mansion starting at $25,000* for 26 people and your guests will thank you.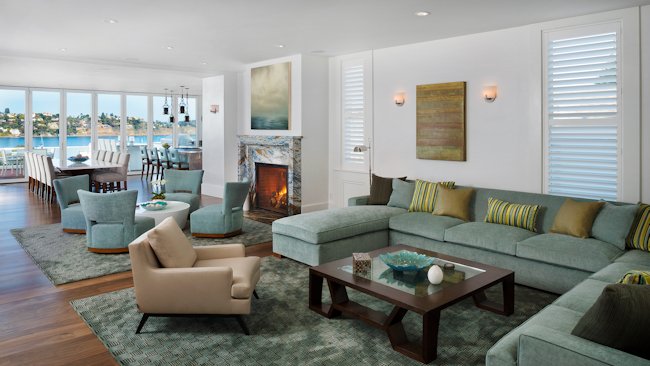 Elsewhere in the hotel, guest rooms are a charming combination of cozy, sleek nautical and contemporary luxe. For eclectic floor plans, book one of the Upper Hillside Cottages. On a recent visit, ours featured a fireplace (not always available for use during the drought), a balcony overlooking Richardson Bay and an alcove that perfectly fit a king bed. The modern bathroom included sustainable shelves made of recycled glass.
Dining
Poggio Trattoria, adjacent to the hotel, is a comfortable spot for intimate dining and people-watching alike. Peruse the expansive menu known for garden-inspired Italian fare while gazing out on the patio to the street beyond. The restaurant also offers grab-and-go Italian pastries and coffees in the morning. Guests are welcome to sit at tables and enjoy a grab-and-go breakfast.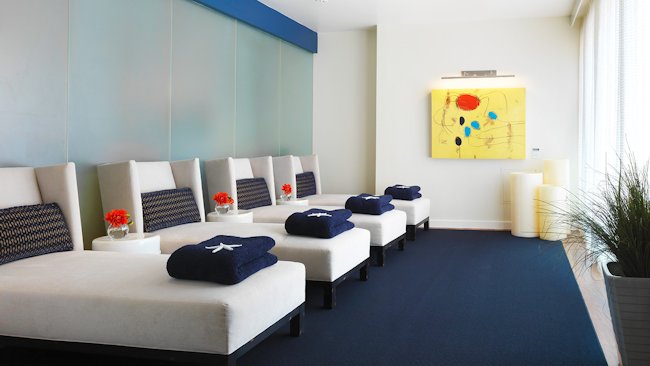 Spa
Casa Madrona is also home to a day spa reachable through the hotel or through a winding stone staircase. Enjoy a lush secluded courtyard while you await your services, or relaxed in a classic nautical-inspired blue and white lounge.
Charming, relaxing, beautiful, walkable and scenic–an unforgettable weekend awaits at Casa Madrona.
Visit website:
www.casamadrona.com
* Price as of March 2014, subject to change without notice.