Overpacking is a common scenario faced by many travelers—the trick is to pack lightly and enjoy skipping luggage lines by using a capsule wardrobe. Here are tips from Wendy Mak, author of
The Capsule Wardrobe: 1,000 Outfits from 30 Pieces
.
A capsule wardrobe is perfect for travel because it comprises just a few well-thought-out pieces that are versatile enough for you to mix and match to create multiple different outfits.
With a little forward planning and some practical tips, you'll be on your way to traveling light - yet always having something perfect to wear, no matter what the weather or occasion.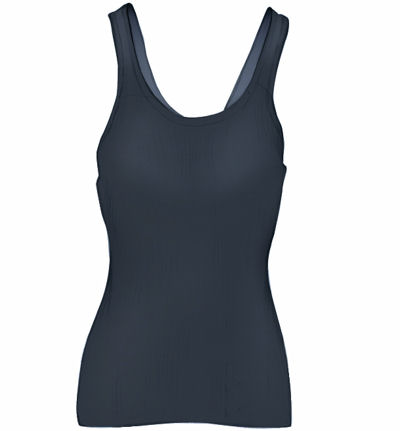 Essential tank:
http://bananarepublic.gap.com/browse/product.do?cid=1055066&vid=1&pid=672327022
1.
Pack a layered wardrobe
If you're traveling to several destinations with varying weather, your best bet is to pack lots of layers for your outfits.
Layers allow you to create different looks from just a few pieces; plus, you can layer up to be warmer or scale it back to be cooler.
Start with packing enough "base layers": for example, camisoles, tanks, and leggings or even thermals, depending on where you're traveling to.
These base layers need to be reasonably fitted so that you can "build" and add other pieces on top such as tees, light sweaters, coats, and scarves, depending on how much warmth you'll need.

Cashmere wearable blanket:
https://www.kitandace.com/us/en/Women/p/Cashmere-Wearable-Blanket/KWM10008?color=KWM10008-10835
2.
Look for quality fabrics
Quality fabrics are the key to smart packing and traveling.
Chunky knits take up volume and room, whereas fabrics such as merino wool or cashmere are super fine yet warm - creating warm, snuggly outfits without carrying the bulk.
Good fabrics also generally travel better, often requiring less ironing and drying faster.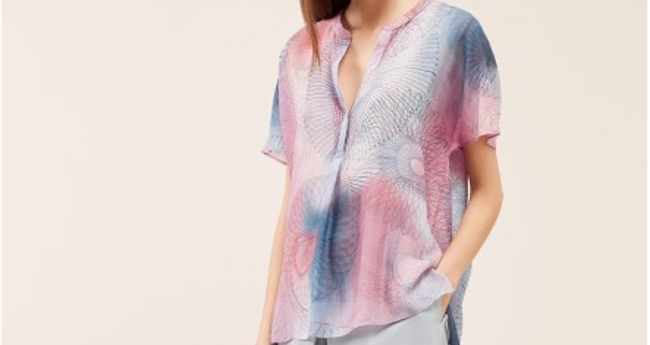 Silk top:
http://www.jigsaw-london.com/womens/shirts-and-tops/spiro-print-silk-blouse
3.
Think about color
When it comes to choosing a versatile travel wardrobe, it's critical to consider the colors and prints you select.
It's important that every piece in your travel capsule mixes and matches with each other when it comes to color. This will help you get the most of each item as they all interchange with each other.
Pack most of your travel wardrobe in versatile, neutral colors such as white, grey, black or navy and then pack the balance in two or three "accent colors" to add pops of color and fun to your capsule.
It's a simple but highly effective tip, as all your pieces will now mix and match well, versus having random items in a wide range of colors that don't coordinate together.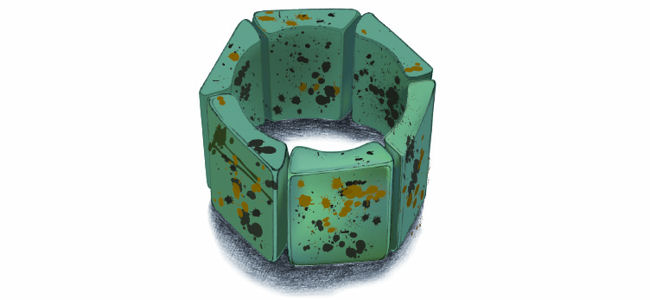 4.
Pack your jewels
Accessories are key to helping you create different looks from a few pieces, as they're a quick way to add interest, detail and color to your outfits. For example - a simple black dress can be easily transformed into multiple looks simply by wearing different statement necklaces.
For this reason, packing a solid range of accessories like jewelry and scarves is crucial for your travel wardrobe. The good news is that these pieces are usually light to carry, easy to change from outfit to outfit, and also fun to look for and collect during your holiday!

Silk scarf:
https://www.exactlythis.com/collections/ink-cape/products/ink-cape-sea-green-small
5. Start with bottoms and then add your tops
When it comes to creating the ultimate travel capsule, you'll need to curate a range of bottoms (pants, jeans, skirts) and then a range of matching tops. The key is to ensure that each top matches each bottom. Then, multiply the number of tops and bottoms that you have and this will give you the total number of outfits you can create.
For example, if you pack five bottoms and six tops that all mix and match with each other, you'll be able to create 35 outfits from just 12 pieces. Now that's smart packing!
With a travel capsule wardrobe, you can enjoy all the benefits of packing light and yet never be stuck with nothing to wear!
***
Wendy Mak
is an Australian-based professional fashion stylist and style blogger at
www.WendyMak.com
who brings the fun back to fashion for those stuck in a style rut. Wendy dispenses easy-to-follow, practical advice —all with a healthy dose of humor. Wendy believes that cluttered closets creates cluttered lives, and has written a book
The Capsule Wardrobe: 1000 Outfits From 30 Pieces
which is available from
Skyhorse Publishing
and in all good book stores.
Buy book on Amazon.com:
The Capsule Wardrobe: 1,000 Outfits from 30 Pieces