The largest of the British overseas territory trio including Cayman Brac and Little Cayman, Grand Cayman is a culinary focal point each winter in the Caribbean, due to the popularity of the Cayman Cookout, Chef Eric Ripert's four-day festival of amateur and professional events with Ripert and a cast of celeb chefs. Participants in the cookout attend demos and decadent dinners, including a Saturday evening gala whipped up by all the visiting chefs, and a Sunday morning brunch featuring home grown chefs and cuisine. But once the event is over and the visitors leave, the island gets back to doing what it loves best–celebrating the good life and the culinary community that supports it for the other 361 days a year.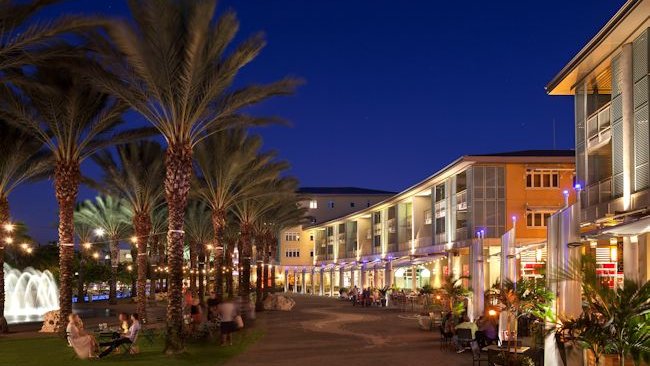 Eat, Play, Love
A vital force on the Grand Cayman culinary scene is Camana Bay, an office, shopping and dining complex where six full service restaurants plus a variety of cafes and bars provide a food-focused presence. The offerings include James Beard winner Michael's Schwartz's Michael's Genuine, a relaxed dining room that's serious about local ingredients and sensitive to culinary trends such as farm-to-table and slow food cuisine. Snag a patio table, keep the cocktails and bites coming, and you'll get your Caribbean on in no time.
At Ortanique, one of three outposts by chef/owner Cindy Hutson, peruse the menu that leans toward traditional Caribbean with a new American twist. Expect innovative daily ceviches and food events such as the Full Moon Caja China pig roast and Caribbean Sunday Funday Brunch. And across the way, Mizu takes Asian fusion to a new level in its striking, red-accented restaurant overlooking a waterfront terrace. Other culinary events include a weekly farmers and artisans market and an all-inclusive dining tour of four restaurants.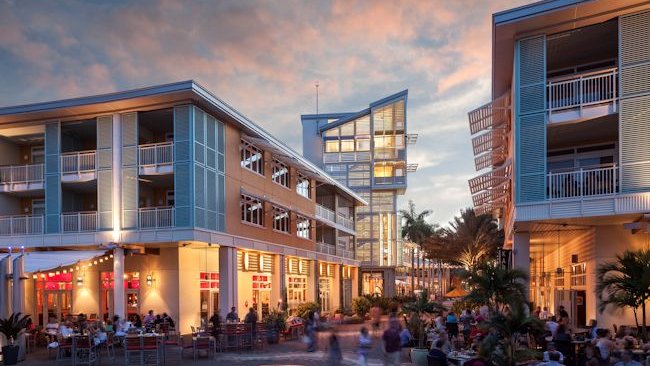 Camana Bay, with a striking observation tower as a focal point, is also the heart of the island's local shopping scene, and a refreshing change from the cruise port offerings of jewelry, duty free and rum shops. You'll find an eclectic mix of clothing, books, gifts, jewelry and home décor, including 47 locally made and inspired products, ranging from sea salts to pepper jelly to soft T-shirts that make great souvenirs (www.caymanabay.com/local). A crowd favorite is the Island Company tee with the tempting mantra: Quit Your Job, Buy a Ticket, Get a Tan, Fall in Love, Never Return. (Hint: With four stores in the U.S., you can find Island Company stateside.)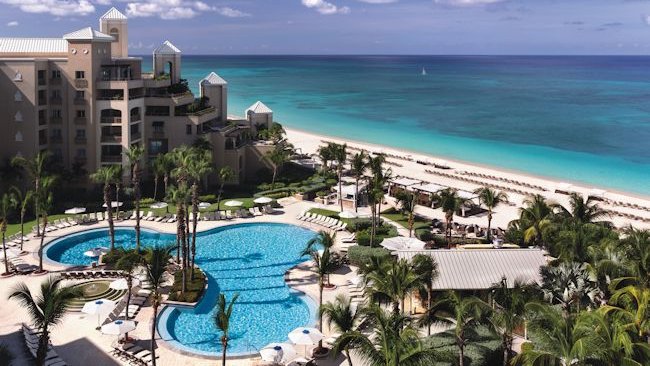 Stay
A visitor cannot exist on eating and shopping alone. At the end of a very satisfying day, treat yourself to Grand Cayman's luxury destination--
The Ritz Carlton, Grand Cayman
, the patrician resort on sparkling Seven Mile Beach. (A favorite pastime: Clambering onto the aqua lounges and letting crystal blue waters gently jostle you in the mild surf.) The sprawling property, with 365 guest rooms and suites, contains five restaurants, the striking La Prairie Spa, the new Starfish Cay water play area for kids, two outdoor pools and Blue Tip, a Greg Norman designed golf course. The hotel entrance is on the island side, and guest rooms with water views are accessible across a pedestrian walkway lined with works for sale by local artists.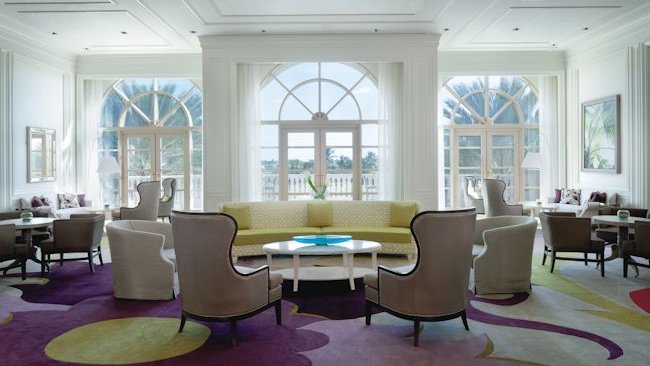 On the luxury lodging horizon is a new, 263-room
Kimpton hotel
scheduled to open in the fall of 2016. Developed by Dart Realty (of container fame), it's reported to be the first hotel built on the island in the decade since the Ritz-Carlton debuted and will be the first boutique style hotel on the island.
Whatever your passion -- sand, sun, spa, sips or simply soaking it all in -- a trip to Grand Cayman hits all the high notes, and deliciously so.