A city of six million inhabitants, Rio de Janeiro has a special vibe all its own – a Samba vibe, to be sure, and it all began when we deplaned at Tom Jobim, an airport like no other. Warm smiles greeted us, music pulsed from all corners of the building, and people swayed to the beat of Samba. The city was gearing up for its most famous event – Carnival – and so was I!
First reached in January, 1501 by Portuguese explorers in an expedition led by Amerigo Vespucci, the Europeans thought at first the Bay of Guaranbara was the mouth of a river which they then named "Rio de Janeiro," river of January. Our ride from the airport to Copacabana Beach seemed to take just about as long as it probably took those explorers to discover Rio. Traffic here is appalling and driving even a very short distance takes hours. Finally I was ensconced in my hotel, the world-renowned Copacabana Palace.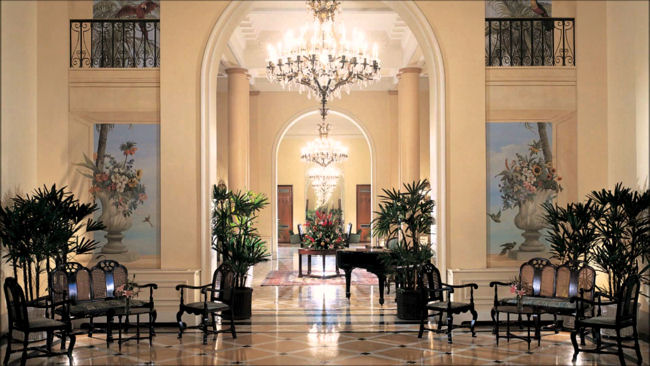 Since opening its doors, in 1923, this landmark hotel has continually entertained the rich and famous. You can actually stay in a room previously occupied by Marlene Dietrich or Orson Wells and though my room had no such pedigree, it was, nonetheless, quite adequate. Adequate! Who'm I kidding? It was glorious!. There were deep draperies framing windows that gave onto the sea and below all was bustling with life. I smiled as I glimpsed the familiar sight long associated with Rio, the wave-patterned sidewalks and Copacabana Beach. Tiny waves bathed the shore as the ocean curved off into the distant, odd-shaped mountains beyond.
Brief is Best
To call Rio informal is a gross understatement. The sidewalks teemed with people in various stages of undress – short shorts, minis and teeny, tiny string bikinis that adorned bronzed, beautiful bodies. This was not a place for the shy, the retiring, or for my boring, one-piece black bathing suit. In fact, the color black must be banned in Brazil. Instead, a kaleidoscope of riotous color reigned. Later, I peered from my hotel window at about 3 a.m. and was surprised to see the beach still alive with countless strollers, water gently lapping their ankles. Rio's citizens routinely hit the beach on their lunch hour, as well. For them, the beach is an integral, necessary part of life. Quite simply, here life is a beach.
The first records of this festival date back to 1723 when immigrants from the Portuguese islands introduced it to Rio and, by 1855, Carnival acquired unique elements derived from the African culture – organized parades, luxurious costumes, music, masks and flowers. Fast forward to the 21st century with the event drawing 500,000 foreign visitors and tens of thousands participating in spectacular parades with fantasy floats and dancing till dawn at the Sambadrome – an event that everyone must experience at least once in life. During these six days offices, banks and shops close. Everything stops and the insanity begins. As sure as the glorious sun shines on this luminous city, without fail, Rio's Carnival will take place again in 2018 from February 9 through Fat Tuesday, February 14.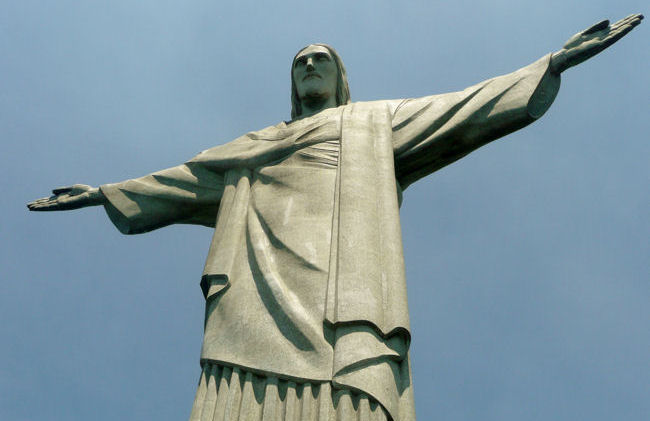 A Truly Heavenly View
My first day I was off for some serious Rio sightseeing. And what did I see? Just the largest art deco statue in the world, Cristo Redentor, Christ the Redeemer, the beloved symbol that looms over the city and is considered its protector. It is 125 feet high and rests atop Corcovado Mountain. My reward for climbing the 220 steps to the top (there's an elevator if you don't fancy the climb) was a euphoric feeling of standing on top of the world with a panoramic view of sea, sky, mountains and the beaches of Lagoa, Ipanema and Leblon.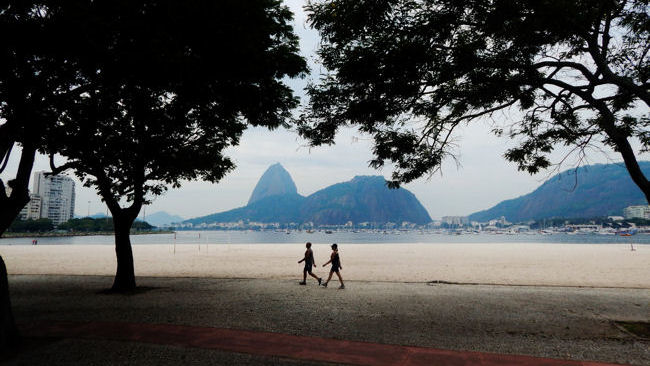 Onward and Upward
Because of its height and its unmistakable outline, Sugar Loaf is one of Rio's main attractions. On a cable car that has been in operation since 1912, the first leg of my ascent took me to a height of 720 feet above sea level and a stop at the Morro da Urca plateau. There our car was boarded by a group of boisterous musicians who gaily played and sang us to the summit. Sugar Loaf is a green, unearthly peak that rises over the city and affords a bird's eye view from Copacabana Beach to the Corcovado Mountain. Feeling adventurous? You can take a helicopter ride which leaves from the first plateau. Really adventurous or slightly mad? Try climbing up this mountain. Peer down over the sheer vertical side of Sugar Loaf and see tiny, ant-like figures attempting to make their way to the top.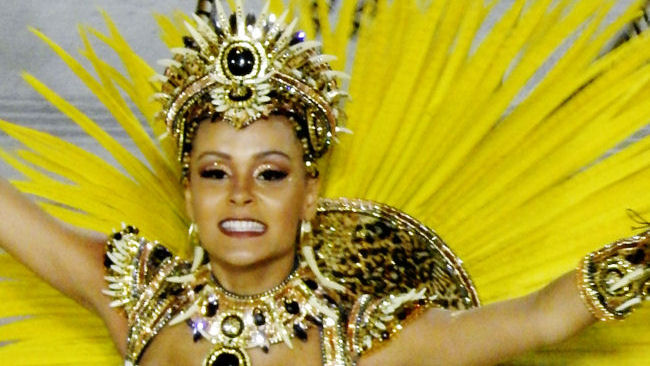 All Night Long
The highlight of Carnival is the Samba Parade that is held for two nights at the Sambadrome. The parade starts each night at 9 p.m., both nights featuring six Samba Schools, each group with as many as 10,000 revelers (you read it right) marching down the Passarela do Samba, the runway. The event ends at dawn the next morning. The phrase Samba School is actually somewhat of a misnomer. It is not a teaching institution; you cannot go there to learn to Samba (a dance unique to Brazil and invented by poor Afro-Brazilians). Instead, the 70 Samba Schools in Rio represent eight neighborhoods that work all year to build the floats, make the costumes and choreograph the dances they will perform in the parade. Gay, colorful, loud, seemingly unending…all that and more. Returning to my hotel at dawn, I felt exhilarated but utterly all-samba'ed out.
Too soon, Mardi Gras, Fat Tuesday arrived. Carnival in Rio is a unique experience. Discard inhibitions, wear a wild costume, just let go and have a blast. In short, it's a moment you will never, ever forget. And, however cheesy it may sound, Rio de Janeiro - mad, magical and mysterious - allows you to live out, if only for a brief moment, your fantasies and dreams.
Noite - Party on!
More information:
Belmond Copacabana Palace