With Italy favored by so many Americans today as their number-one destination choice, multigen travel to the Amalfi Coast has become a significant portion of local tourism.
Luxury villas along the Amalfi Coast can accommodate just about any size family and create a "home away from home" environment that offers privacy and comfort, while also creating a great bonding opportunity and the experience of "living like a local." Ten-bedroom villas can accommodate up to 20 people, and there are properties suited to family groups of any size.
In addition to size, several variables should be considered when planning a trip and choosing a villa to accommodate a family whose parties can consist of grandparents, parents and their children. These include the length of stay, amenities desired, seasonal considerations, ages of family members and individual preferences for touring and activities, along with relaxation and down time — what Italians call "dolce far niente" or "the sweetness of doing nothing." Whatever your family's preferences may be, a custom-tailored villa vacation on the Amalfi Coast offers a wide range of options for an unforgettable trip.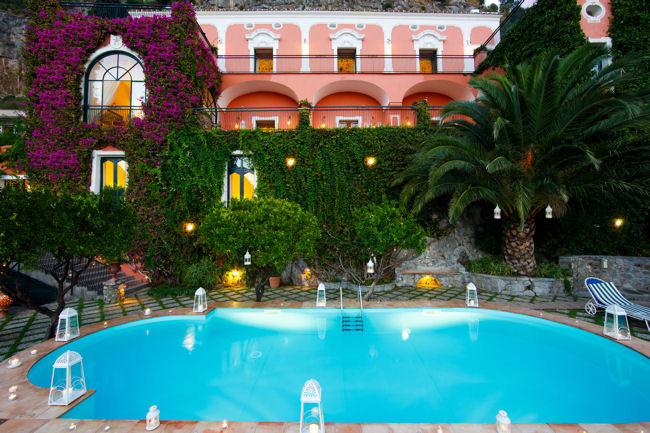 Villa Bella Vista
Following are a few points to consider when arranging a multigen trip to the Amalfi Coast:
Plan well in advance.
Coordinating a family trip often means a longer list of requirements to satisfy everyone's needs and desires. Book as far out as possible to ensure you get the villa and itinerary that works for the whole family. For those arranging a vacation trip around a specific milestone or event, advance planning becomes even more important. And if you are traveling with a large family group, booking a year in advance of your trip is necessary to secure a villa that can accommodate eight or more people. Working with a travel partner who has firsthand local knowledge of the Amalfi Coast, and who can offer suggestions and help coordinate logistics, is invaluable to the planning process.
Consider spring and post-summer timing.
Of course, multigen trips have to be arranged when all family members are able to travel. For those who can consider the shoulder seasons, spring and fall have a number of advantages over the peak summer season. July and August are quite crowded, and planning activities for a large group can be challenging, particularly for those who expect to do a lot of touring and daytrips as a large group. In the spring, the region is lovely and much less crowded, as is the fall, particularly September and October.
Select a home-base location.
There are a number of towns along the Amalfi Coast from which to choose your home base, and each is unique and special in its own way. Glamorous Positano tends to be top of mind with most travelers, and for good reason. Positano has it all: beaches, ferry service, nightlife, restaurants, shopping, breathtaking scenery in every direction — and many elegant villas. But there's also historic Amalfi, romantic Ravello and Positano's close neighbor Praiano, along with other charming and authentic seaside villages. From any of these locations, visitors can explore other towns and sites by land and sea.
Choose the villa and amenities to fit your family.
The spectacular selection of ocean-view luxury villas on the Amalfi Coast includes fully converted medieval watchtowers and fortresses, magnificently restored 18th century villas and lavish moderns nestled into cliffs. Depending on your family's wish list, details like pools, private docks and proximity to family-friendly beaches may be key in making a decision. Configuration of the villa and sleeping arrangements are always important considerations, as are the number and ages of children in the group. If any travelers have mobility issues, that's a big factor so it's important to talk with someone familiar with the properties. Often, there are subtle distinctions that can make a big difference to the success of your trip. It is wise to have a conversation with a local expert prior to booking to get detailed descriptions of the villas and environments, such as the distance from the street level to the villa, whether the villa has stairs or an elevator; how to get around the neighborhood, is it best by foot, bus, taxi or ferry? A local contact can also advise which Amalfi Coast towns are easier to navigate to best accommodate a range of ages and challenges. Additionally, local staff can provide personal chefs, private tour guides and all manner of concierge services.
Include activities everyone can enjoy.
There are myriad of options for touring and entertainment on the Amalfi Coast, from boat trips to nearby islands and touring ancient sites to leisurely strolling neighboring villages, shopping for local specialties and enjoying the views, culture, cuisine and people. For the active-minded, there's kayaking, windsurfing and trail hiking, to mention a few. For foodies, there are cooking classes and wine tours. Keep in mind the terrain is challenging throughout the Amalfi Coast. Planning special consideration for seniors will ensure an enjoyable experience for all.
Plan for four-legged family members.
With more Americans traveling with pets than ever before, it's worth noting that there are some pet-friendly villas on the Amalfi Coast. Be advised that U.S. travelers must obtain an EU veterinary certificate and meet all animal health requirements, and airlines have additional rules.
The U.S. Embassy/Italy website
has information about traveling with pets and more details can be found at the
U.S. Department of Agriculture/APHIS website
. Regulations change so be sure to have up-to-date information. Check with your vet, as some breeds fare better on long flights than others. And be particularly careful about traveling with animal companions when temperatures range into the extremes during summer.
Multigenerational travel to the Amalfi Coast can bring together family in a setting that is truly magical, with amazing sights and fascinating diversions and excursions that everyone can enjoy, and which they will long remember. Tap into local on-the-ground resources to help you plan your luxury villa vacation.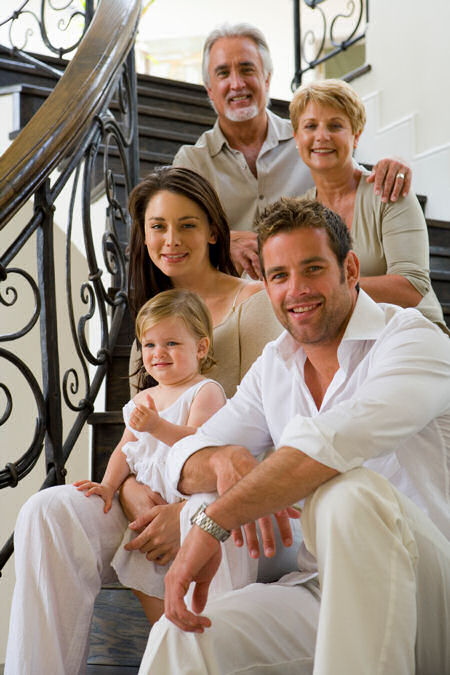 Carrington Italia creates tailor-made Italian experiences through its network of luxury villas on the renowned Amalfi Coast of Italy. With a local presence in Positano, Carrington Italia's bilingual team sets a new standard of excellence for custom holidays. To learn more about Carrington Italia, please visit
www.CarringtonItalia.com
, call (844) 550-5805 or email
info@carringtonitalia.com.
[always include mailto link]
Top photo: Villa Gaia is exclusive to Carrington Italia