Now is the time to plan your travel for 2018, particularly if you want to rent one of the region's most desirable villas. My number one tip is to book earlier than you might normally arrange vacation accommodations.
Actually, if you're interested in traveling at the height of the summer season, it's not too early to plan for 2019. Many people book their holiday villas more than a year out. Here's why: Privately owned luxury villas — detached houses and apartment homes — are extremely popular lodging choices along the Amalfi Coast. The best properties are in great demand even during the spring and fall months and often are booked solid in the peak summer season, June through August.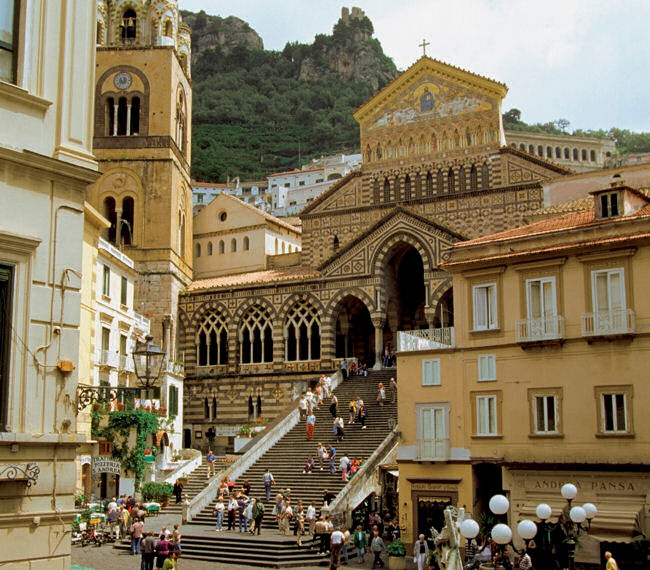 For those who have not visited the region, it may help to explain more. The pastel picture-postcard towns of the Amalfi Coast are largely untouched by modern development — meaning, there are no high-rises and sprawling resort properties there. Many of the historic grand summer homes or
palazzi
have been subdivided into privately owned condominium-type homes or redeveloped as hotels. This authentic and charming architecture is part of what makes the Amalfi Coast so special. It's like stepping back in time. But it also adds up to strong demand for villa rentals, so advance planning is key.
Another factor is increased demand among American travelers. Historically, Europeans have been more accustomed to villa rentals than North Americans, but this has clearly changed in recent years. More U.S. consumers are venturing into vacation rentals for a wide range of reasons — from comfort and privacy to group travel, the value villas offer compared to hotels, especially for stays of a week or more, and the desire to "live like a local." However, for those new to renting a villa, here are a few things to keep in mind:
There are different models for villa rentals. One model is self-booking where you make your own arrangements, generally through a "bulletin board" website that connects you directly with a property owner who has posted a listing. Alternatively, there are curated-listing agencies that are involved in the planning and the rental transaction. Representing the latter, I acknowledge a bias. But I would caution anyone who thinks self-booking is "cutting out the middle man" to save on cost. That's a misconception.
The most compelling reason to choose a curated-listing agency, however, is quality control. One of our very first clients at Carrington Italia was a family disappointed with their self-booked villa, whom we managed to rescue. (I hasten to add that we can't always pull a rabbit out of a
capello
, especially in the high season!)
An obvious advantage of booking a curated property is that someone has inspected the villa, ostensibly in person. But just how thoroughly has it been evaluated, and how frequently? It's a good idea to ask questions. And, ideally, you want a "partner" in planning who can help you determine which of the listed properties is ideal for your needs, and assist with activities planning and such amenities as guided tours, drivers, personal chefs and more.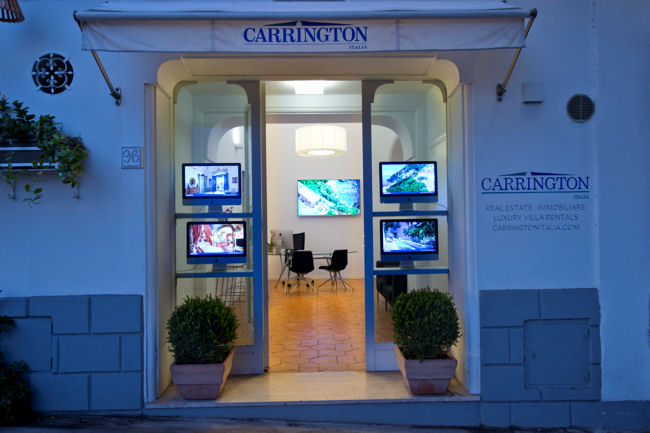 In my experience managing guest services for Carrington Italia (we're the only luxury villa specialists with a bilingual staff and local office in the heart of Positano) matching the guest to the perfect villa is a consultative process. It involves some back-and-forth dialogue about what guests have in mind and who's traveling. Villas are available in a range of sizes and settings, from glamorous Positano to historic Amalfi and romantic Ravello. Positano is suited to those interested in an abundance of restaurants, shops and nightlife, but this is a vertical town that visitors must navigate using steep flights of stairs. Families with small children or people with mobility issues may find other locations more suitable as a home base. After choosing a location and rental property, you'll have more time to consider your options for touring and activities. And we at Carrington Italia have no shortage of recommendations for our guests, from day trips, dining and shopping to outdoor adventures and cultural experiences.
If you're thinking about when to travel, here are some considerations for the 2018 season:
As any guidebook will attest, the Amalfi Coast is teeming with tourists in the high season — July and August — so, if you do have flexibility, the spring and fall months are a great alternative. The weather is pleasant and the crowds are not as overwhelming. (But, again, the best villas are still booked far in advance, even in the off-peak months.)
Easter Sunday marks the official start of the tourist season on the Amalfi Coast, which in 2018 falls on April 1. Easter Monday —
La Pasquetta — is
also a national holiday and a lively occasion, often celebrated with elaborate picnics at the beach and other festive outdoor meals.
And, yes, Italians do enjoy outdoor dining and celebrating the culinary traditions of their regions. The Amalfi Coast towns have numerous food festivals — called sagre — with outdoor stalls to sample local specialties and music, entertainment and other festivities. If you're here in late August, don't miss the Gustaminori food festival in the charming village of Minori, renowned for its handmade pastas. If you visit in late September, just about all of Positano turns out to celebrate the end of the high season at the Festa del Pesce fish festival on Fornillo Beach. And there are many more themed sagre — from seafood and wines of the region to sfogliatella pastries and chestnuts at harvest time.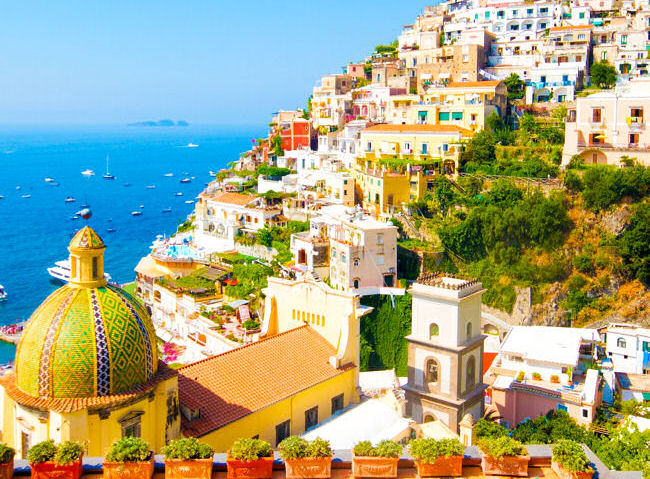 In addition, from June to September, Amalfi Coast towns celebrate their patron saints with festivals that include processions and parades, music and other entertainment in the
piazze
and streets and spectacular displays of fireworks.
Cultural events include the famed annual Ravello Festival, which begins in July and features world-class orchestras, soloists, jazz ensembles, dance events and art exhibitions. But those traveling earlier in the year, or after the summer season, also have opportunities to experience music in Ravello. The 2018 concert season offered by the Ravello Concert Society opens March 27 and continues through the end of the year with performances by soloists and chamber music groups. (Visit
ravelloarts.org
for the complete 2018 schedule.)
Also during July, the Amalfi in Jazz festival features outdoor jazz performances in the town of Amalfi every Saturday evening, and the Amalfi Coast Music and Arts Festival sponsors a series of music performances throughout the month in the town of Vietri sul Mare.
For a copy of the
Carrington Italia
comprehensive 2018 Amalfi Coast calendar of events, please contact Patty Sullivan at
patricia.sullivan@carringtonmh.com
."
Regardless of when you plan your visit, the Amalfi Coast offers an exceptional array of social, cultural, culinary and recreational experiences — and spectacular vistas in every direction!
Carrington Italia creates tailor-made Italian experiences through its network of luxury villas on the renowned Amalfi Coast of Italy. With a local presence in Positano, Carrington Italia's bilingual team sets a new standard of excellence for custom holidays. To learn more about Carrington Italia, please visit
www.CarringtonItalia.com
, call (844) 550-5805 or email info@carringtonitalia.com.