The newly refurbished Tequila Herradura-branded train experience invites guests to immerse in the history, heritage and spirit of one of Mexico's most historic and renowned tequila producers in Amatitán, Jalisco.
The Tequila Herradura Express experience begins in Guadalajara with an exclusive journey inside a customized luxury train to La Hacienda San José del Refugio at Casa Herradura, a magical destination that for more than 146 years has produced one of the finest tequilas in the world. Guests will enjoy contemporary accommodations including comfortable seating, immaculate views and superior food and beverage on board the 90 minute train ride.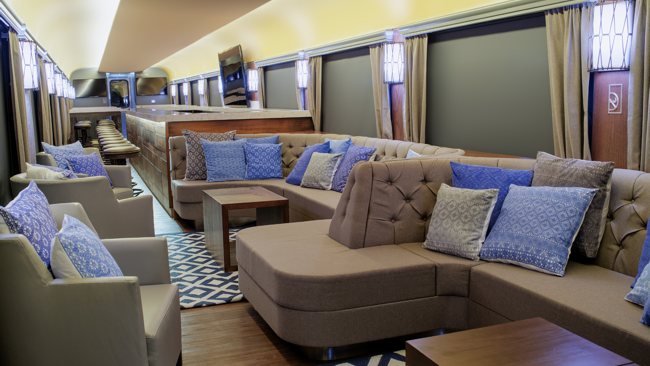 Casa Herradura offers guests three VIP experiences including: Premium Car: a great option for a family getaway for $95.00 per seat; Club Car: an adult-only lounge experience including comfortable seating, flat screen televisions and entertainment for $105.00 per seat; and First Class Car: a superior experience with luxury cabins offerings lounge chair seating, flat screen televisions and an exclusive personalized service, including specially-selected food and beverage options for $115.00.
The premium experience continues upon arrival to Casa Herradura where guests will enjoy a tour of Casa Herradura's production facilities and learn about its industry-leading legacy at San José del Refugio. Authentic Mexican dishes exclusive to the region along with live local music and folk dancing are among the rich experiences and offerings available to visitors during the tour.
Tequila Herradura Express will be unveiled to the public with tours beginning April 29th, running weekends and select holidays during 2017. Tickets will be available through the train's official site
www.tequilaherraduraexpress.com
, where visitors can learn more about exclusive offerings, services and trip information.