Is there a special occasion in your future? A wedding? Golden anniversary? Graduation?
Whether you're celebrating a major life milestone or launching a new product line, when it comes to event venues, nothing can compare to a luxury yacht.
Imagine, the sun is low on the horizon painting the clouds shades of purple, orange, and gold. As your guests gather on the yacht's sundeck, a gentle sea breeze ruffles their clothing. Caterers circulate drinks as the band begins to play. And you make your grand entrance carried in from shore aboard the yacht's tender.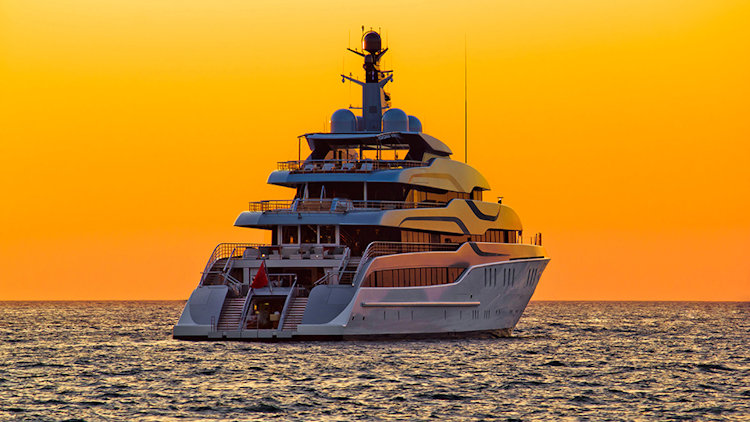 Hosting your party on a yacht adds a layer of glamor that will blow your guests away. And you might be surprised to learn that you can charter a private yacht for as little as a day or even half a day for your special occasion. For example, most of the best Hamptons bachelorette parties are on a yacht providing great fun for all.
OceanScape Yachts, a unique travel club dedicated to making yacht charters more accessible and affordable, will work with you to find the perfect ship and location to ensure your big day makes an impression your guests won't soon forget.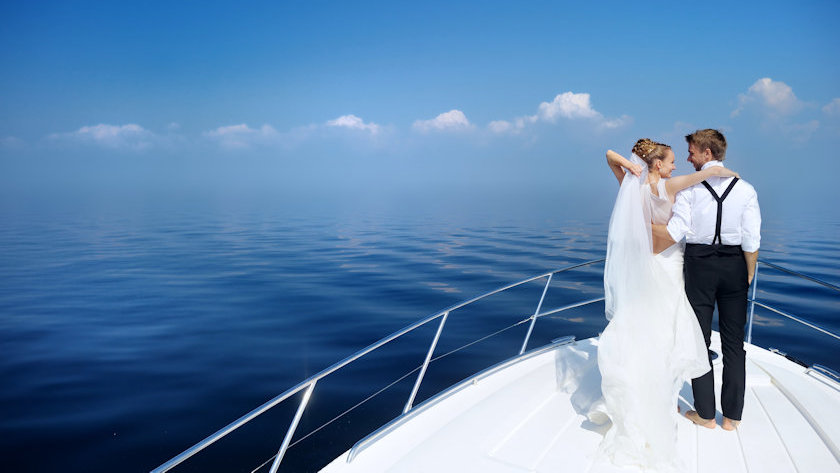 6 reasons a yacht makes the best event venue
The Scenery - Yacht charters are available the world over, so the backdrop for your event could be the emerald seas and whitewashed villages of Greece, the sugar-white beaches and coconut palms of Key West, or the towering cliffs and grand hotels of Monte Carlo. Close to home or in a far off locale, we'll help you find the perfect destination.
Ultra-luxury accommodations - No need for a separate hotel. You and your family can relax and enjoy the luxury cabins onboard your yacht. Picture yourself waking the morning of your event in the yacht's grand stateroom. The crew serves you breakfast on the sundeck and you can enjoy a refreshing swim or run on the beach before you set about the day's tasks. Then, when the festivities are all said and done, you can once again retreat to the quiet sanctum of your private quarters.
VIP service - Yacht crews are chosen for being highly personable, discreet and well-trained. They adapt to your desired style of service, whether that is more formal and refined or a more relaxed family atmosphere. They will work with you on logistics, safety, decorations, and catering.
Privacy - Unlike with a hotel, on a yacht you have complete privacy from the outside world, and with it, an opportunity to reconnect with family and friends without distractions.
The activities - Giant inflatable water slides, climbing walls, scuba gear, jet skis, paddle boards... when it comes to sheer fun, nothing can compete with the toys available aboard a superyacht. How about a day of playing on the water before a more formal evening gathering?
It floats - While elaborate yacht parties are held in port (for logistical and safety reasons), you don't have to remain tethered to the shore! Consider treating yourself and your honored guests to a luxury cruise either before or after the main event.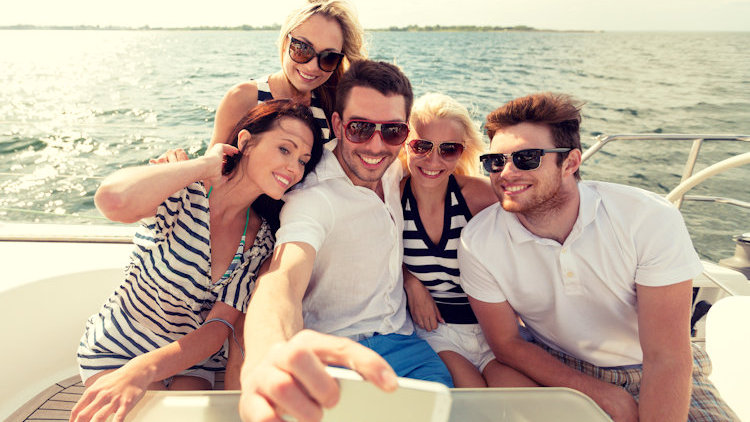 Yacht day charters can be anything you want them to be, from an intimate gathering of friends, to a huge destination theme party. Perfect for weddings, anniversaries, product launches, employee rewards, bar mitzvahs, quinceaneras, or any other moment in time worth celebrating. OceanScape Yachts is here to help you have the time of your life and create memories beyond compare.
So what are you waiting for? OceanScape Travel Ambassadors can help you start planning your big event today. Call 226-791-2183 or visit oceanscapeyachts.com/daycharters to get started.