Promise not to tell? One of the best kept secrets of the Bahamas is Harbour Island, an old-school glamour island in the Bahamas.
This romantic little island, called "Briland" by locals, is just an hour by plane from Florida. After landing in North Eleuthera, visitors take a 5 minute cab ride to a water taxi ride (10mn) to finally get to paradise.
Harbour Island is less than 3.5 miles. Its long wide beach is famous for its pale pink sand and makes every magazine's "best Bahamas beaches" list every year. Harbour Island beaches was listed as one of the 10 nicest beach of the world.
This quaint and friendly town features old Victorian structures adorned with Bahama's colorful pastel paint schemes. No high rise no low rise buildings, no fast food nor traffic jams on this island, not even a red light! To be sure, Harbour Island is not known for its shopping and night life nor is there any gambling. If you seek large crowds, wild parties or theme park rides, this is not your destination.
Golf carts are the transportation of choice in Harbour Island.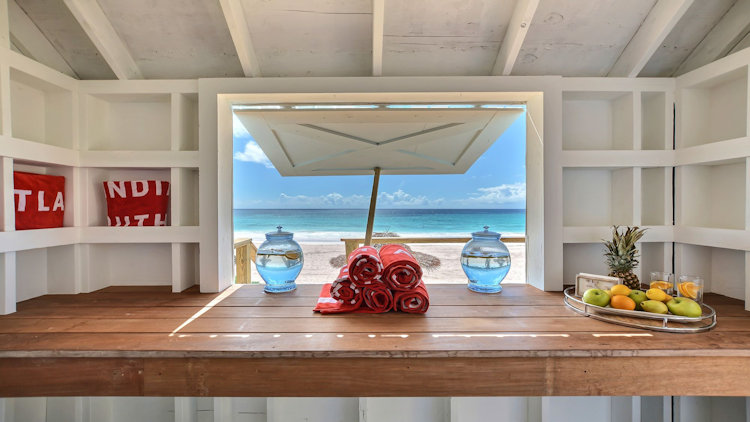 Don't be surprised to bump into local homeowners Revlon chaiman Ron Perelman, duty-free tycoon Robert Miller or J.Crew CEO Mickey Drexler since the island has caught the attention of several celebrities who have bought homes there. The British socialite India Hicks lives there and opened a cute store selling high-end clothing and accessories.
Harbour Island has become one of the chicest island retreats for international business magnates and entertainment industry people who prefer to keep a lower profile and don't want to be bothered by the crowd or paparazzi.
Word of mouth has always been the only way to learn about the island. Harbour Island has always welcomed an impressive list of accomplished business leaders and international financiers.
As well, celebrities who reside or regularly vacation there include Elle Macpherson, Diane von Furstenberg, Jennifer Anniston, Robert DeNiro, Peyton Manning, Mick Jagger, Richard Gere and Jimmy Buffett. But there are two unwritten rules on Harbour Island that no resident or visitor would dare to break: never approach a well-known face and paparazzi are strictly unwelcome!
Visitors have the choice to stay in one of the few boutique hotels or to rent a vacation home on the island. Vacation homes are offered for all budgets from the old historic house to the ocean front villa.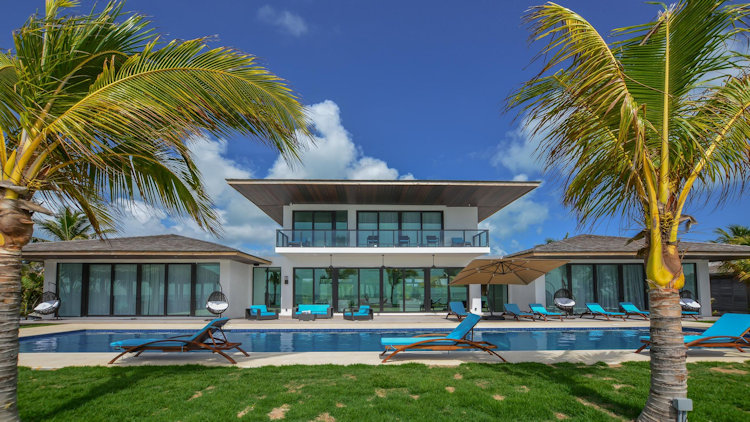 La Palmeraie was conceived as a resort villa, it offers the privacy of an exclusive villa combined with the luxury, comfort and service of a 5-star resort. A way to make you feel like a Very Important Person during your whole stay at the villa.
This 11 000 square feet luxury villa with 9 bedrooms is located right on the dune overlooking the beach with 140 feet of beach frontage.
Observing the ever-changing colors of the turquoise ocean is one of the favorite pastime of our visitors. The Palmeraie features a hotel size fitness center, a full spa with Steam Bath and Sauna, a massage room, a 400 sqft movie theater, a wine cellar, a large luxurious office.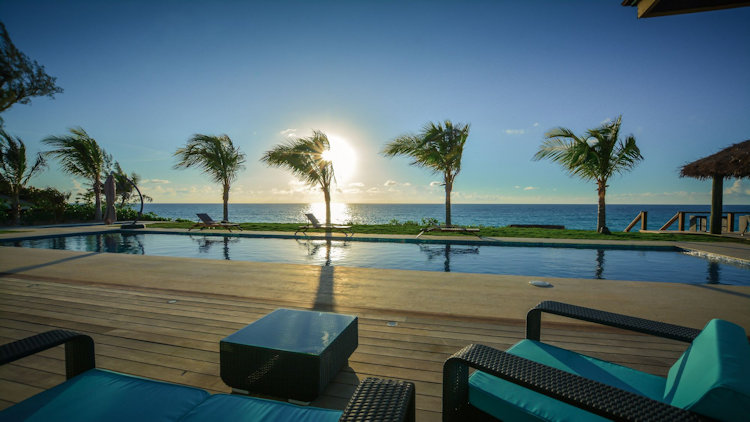 A long swimming pool that will delight avid swimmers and an outdoor jacuzzi for 12 people.
The palmeraie has a definite Asian flair while incorporating a minimalist decor and design. The construction was complete in May 2018 and incorporate all the bells and whistle of a modern home. La palmeraie is modern yet warm and welcoming at the same time. The Palmeraie first bookings include high profile entrepreneurs and confidential VIPS.
Visitors will almost feel like in a private island, the house is located on one of the quietest section of this incredible beach. Our beach is fully equipped with comfortable beach chairs and everything that you will need when you stay in a resort. Prices starting from $3,500 up to $12,000 a night depending on the season.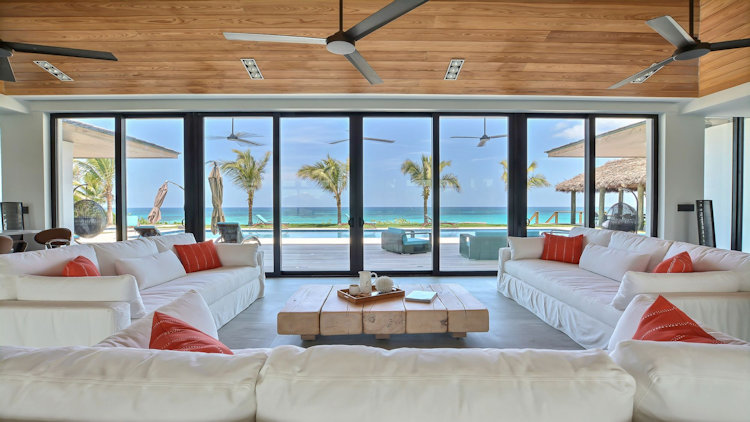 Your vacation will be unique at La Palmeraie and you don't really need to go out if you don't want to. A cleaning team will attend your needs during your stay and additional staff such as a chef can be available upon request in . Last but not least, La Palmeraie has two golf carts that are available to guests so that they cruise around the island.
Harbour Island is one the safest place on earth. Locals are extremely friendly, and service is one of the best in the Caribbean. The island's infectious laid-back atmosphere provides a quiet retreat from the hectic rituals of daily life. With only small handfuls of tourists visiting at any given time and less than 2000 locals, Harbour Island is the perfect retreat for families, group of friends hoping to relax by the beach, stroll quaint streets, pop into tiny shops or sip casual sunset cocktails.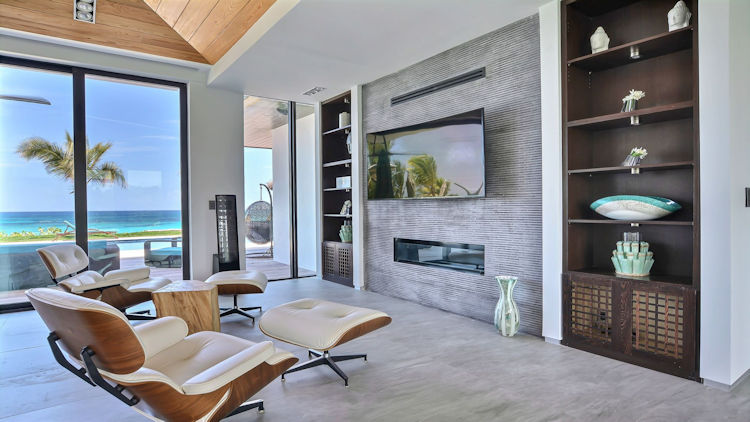 For more information or to book the property please contact 814-389-9848, https://lapalmeraiebahamas.com/harbour-island-bahamas/