As the world learns to connect in new and different ways, hospitality venues in particular are challenged with finding new manners in which to engage with guests from afar. From virtual cocktail classes to the offer of recipes from their lauded eateries, the world's leading hotels are getting creative, and those of us sheltering in place and traveling by armchair are the perfect audience for their innovations.
One such venue is Conrad New York Downtown. The luxury hotel, located in the heart of Lower Manhattan's Battery Park, has launched its first ever IGTV series (@conradnydowntown), offering followers a unique set of content each and every day through the end of April. Adjacent to Hudson River Park and minutes from many of the city's most historic neighborhoods, Conrad New York Downtown is an urban oasis for both leisure and business guests, and until the near future when fans can return yet again to this posh property, they can follow along daily for the best in New York City content:
Mixology Monday – Conrad New York Downtown's expert bartenders provide easy to follow cocktail recipes accompanied by videos/photos by which to follow along. The cocktails are simple, with minimal ingredients, to be replicated easily at home.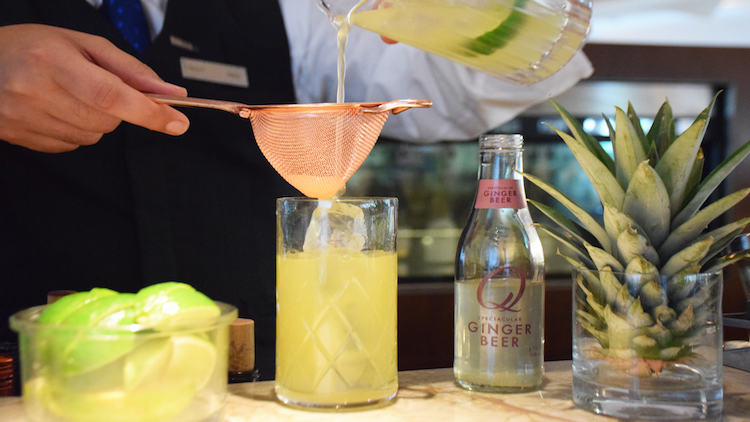 Bedside Reading Tuesday – Conrad New York Downtown highlights a captivating talk from one of Bedside Readings' list of acclaimed authors. Bedside Reading, which normally places books bedside in each guestroom at the hotel, has arranged for four different authors to touch on relevant topics in our current unknown world climate. The about 10-minute segment features unique and interesting anecdotes from Bedside Reading's authors.
Wellness (Yoga) Wednesday – Each Wednesday, a Corc Yoga mat ambassador teaches a special yoga class, just for Conrad New York Downtown's IGTV. Corc Yoga creates yoga mats from cork harvested in Portugal; they are 100% sustainable and made without rubber or plastic. Available in the Conrad New York Downtown fitness center, these mats are antimicrobial and hypoallergenic! We will offer onlookers a discount code on Corc Yoga mats at the end of the video!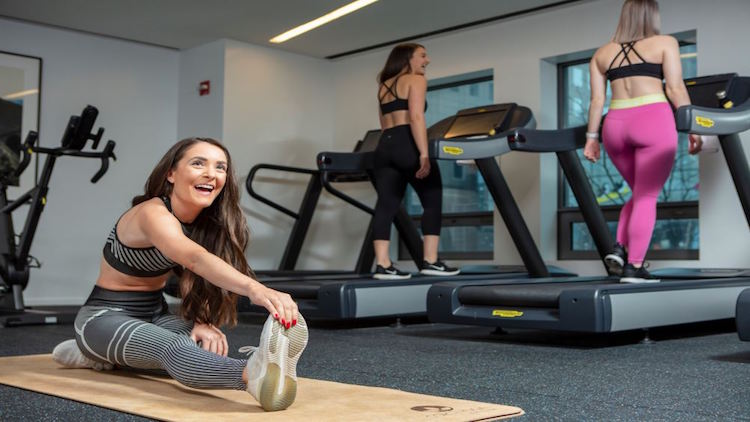 Photography Thursday – Lauren Listor of @laurelcreative, is one of New York City's most famous Instagram photographers. Each Thursday, Conrad New York Downtown features a short segment from Lauren highlighting "How To" photography tips and tricks for use at home. Tips include how to take a new headshot, or get the best lighting while at home.
Foodie Friday – The incredibly talented culinary team at Conrad New York Downtown put together a few fun and different recipes for followers to try, which appear on the hotel's IGTV Fridays in April. The recipes target easier to make, yet extremely tasty dishes, focusing on items likely found at home.
Calligraphy Saturdays – Sip & Script master instructor, @jjpaperieco), teaches four amazing calligraphy classes, perfect for beginners or those trying to keep on their calligraphy A-game (no special equipment needed). Johana explains how to at-home options for calligraphy.
Walking Tour Sunday – Each Sunday, for the next four weeks, join NYC Tour Guide Carly Feldman (@carlypfeldman) for a Historic 'Walking Tour' of Downtown Manhattan. Carly highlights Downtown Manhattan destinations; you'll feel like you're truly on a walking tour right outside of the hotel.