Cashless restaurants, bars, and shops are growing in popularity due to the rise (and speed) of contactless payments and the ability to make payments with smartphones. While the benefits for paying for a meal on card might be saving a small amount of time, the travel industry could actually really benefit from going cashless. Will the travel industry ever cut out the cash, though? And is it up to its luxury subsector to show the way?
Cashless travel means that you can better track your finances. Holidays and trips are renowned for costing more than we anticipate, so tracking expenditure on an app could help us curb our spending. The lack of physical cash could also make some travelers feel safer, especially if venturing out alone. Meanwhile, some banks offer incentives for using the cards, which could give you cashback or discounts.
There is a growing trend across the board for alternatives to traditional payment methods. As the list of online casino brands that accept Paysafecard shows, there is a rise in people wanting to engage in alternative ways of making financial exchanges. The prepaid card is popular in online casinos and other forms of gaming where it is accepted as it only allows a one-way payment of a set amount, so the card can't be maxed out and isn't susceptible to any hidden charges. Therefore, it would also be suitable for travelers who want to bring a set amount of money in a safe, cash-free way. The only downside is that not everywhere is able to accept Paysafecard as a payment method yet, so the options for using it could be limited.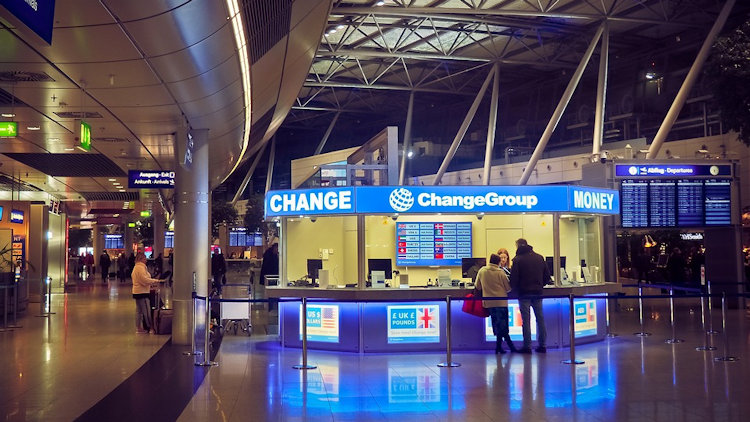 However, there are some potential drawbacks to going cashless when traveling. If the currency of the country you're visiting or your home country fluctuates dramatically – which could happen – then you will be out of pocket and be able to withdraw less. You would also be reliant on either card readers or an ATM machine at your destination, which could cause you to miss out on some of the cultural experiences in dipping into shops run by locals and finding treasures.
If the country you have traveled to is run on medinas, then you might miss out on some finds. Some might be concerned that card payments run the risk of exposure for fraudsters, especially if having to use public wi-fi you haven't been able to research. The main hesitation of going cashless is that you are reliant on technology and that should anything occur, you might struggle. While this is very rare, the mere glimmer of possibility is enough to convince some people to pack cash with them. Also, if you are relying on ATMs, some charge a higher fee than you would by having a large amount changed at a currency bureau.
Some countries, such as Tunisia, won't allow you to bring in cash from outside the country, so you begin your trip with no cash and collect it there, usually by exchanging wads of currency. Cashless travel could be similar, with your card on hand to either use payment machines or withdraw from ATMs. Some people will embrace going cashless when they travel, while others will likely never not have emergency money tucked away. However, the industry on a whole is making it easier for those who think they might want to go cashless - and luxury travel could certainly lead the way, showcasing the effortless nature of going cash-free.