Nothing says traveling in style like Craghoppers new spring/summer 2018 gear. This collection is built to be practical and withstand any punch Mother Nature throws. These versatile, highly functional pieces are the ideal travel companion for every adventure.
WOMEN'S HIGHLIGHTS
NosiDefence Silla Shirt - $50
The Silla shirt is a must have for summer. It has a woven fabric defense against insect bites and it comes in fun floral prints that make every outfit pop. With a slight pleat in the back, it has a more flowly fit. It also has SolarShield technology that will offers up up to 30 UPF protection.
Insect Shield Luna Tights - $60
The new Luna Tight is an activewear item that will make the perfect travel companion for both on and off the trail. Insect Shield technology and full leg coverage coupled with Solar Shield delivers maximum protection.
Insect Shield Daku Dress - $90
Need something to cruise around town in? The Daku dress is the solution. Insect Shield will keep insects at bay while enjoying days sightseeing or relaxing in the evening. Tie waist for a feminine silliouette.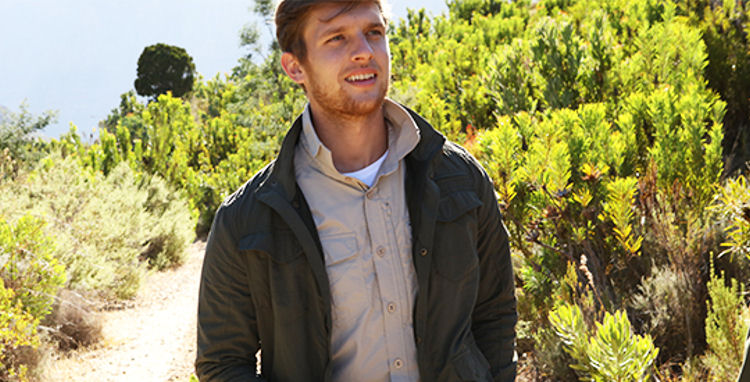 MEN'S HIGHLIGHTS
Davenport Jacket - $160
Constructed with Insect Shield technology, the Davenport jacket contains several useful features and benefits: Sunglasses wipe, mesh lining, 21 pockets (including 2 welted zipped lower, 2 up-and-over, 2 welted zipped chest, zipped sleeve, 6 zipped inner, 2 mesh, dry bag, ID pocket, Passport RFID, touch screen phone pocket & pen pockets). The design of the Davenport is more suitable for younger customers who still need a lot of pocket access.
Insect Shield Pro II Shirt - $100
Constructed with Insect Shield technology, the Pro II shirt is the ideal travel companion. With a SolarShield and cooling collar, drying loops, roll-up sleeves, a sunglasses wipe and hanger loop, and two zipped pockets, this is the ideal shirt to see you through any adventure. This is a great product for the market – sleek, lightweight and easy to pick as a versatile adventure traveling piece.
Insect Shield Albany Pant - $80
The Albany pants look like a chino but performs like a trail pant. Lightweight, quick drying, Insect Shield, and Solar Shield, make these a must have for any urban or lifestyle travel.

https://www.craghoppers.com/