The internet bubbled over with stories about the rush to travel to Cuba "before the Americans come." Well, things sure didn't turn out that way.
Fast forward to the Age of Trump and "too many Americans" in Cuba is not remotely a problem. Americans are now so hesitant to travel to Cuba that most major tour operators are pulling out of what had been the hottest international destination for Americans.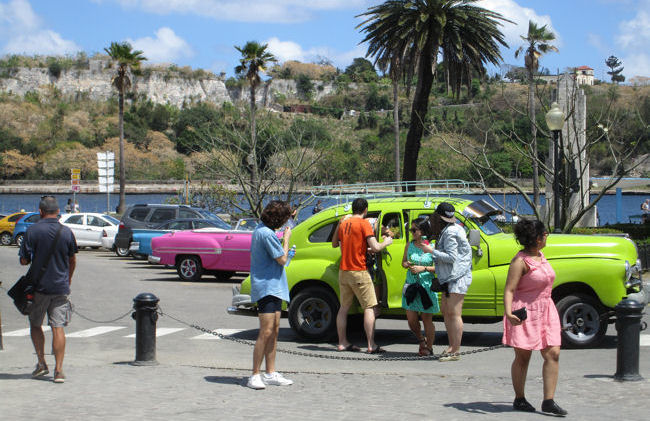 Nothing tells you you are in Cuba and only Cuba more than the cars.
The Long and Winding Road
The sad thing for those who hang back is that Cuba is as attractive as ever. And it is overall more accessible to American travelers than ever. The U.S. State Department Warning issued Sept. 29 has nothing to do with the safety of U.S. visitors to Cuba. It's just politics.
The Travel Warning was the latest play in a back-and-forth tussle that goes back to 1962 when President John F. Kennedy imposed an embargo on Cuba in response to Fidel Castro's seizing the holdings of a number of American corporations in Cuba.
Many who got burned by Castro's reforms and seizures are still living in the U.S. and are the core of the political faction that wants to keep an embargo on Cuba that outlaws doing business there by American companies.
The embargo is still in place after 55 years.
But there are some exceptions. People to People travel, instituted under President Bill Clinton, allows Americans to travel to Cuba under certain restrictions, to allow cultural exchanges between the people of Cuba and the U.S.
Fortunately "cultural interaction" is defined broadly. It could be as simple as eating a meal at a paladar (a privately owned restaurant). Ironically, People to People travel has become a model for today's most popular style of travel: experiential travel with cultural immersion and personal interaction with locals.
The Cuban embargo remains in effect until an act of Congress overturns it, which is unlikely under a Republican administration. But President Obama opened the restrictions on travel and trade as far as he could without an act of Congress.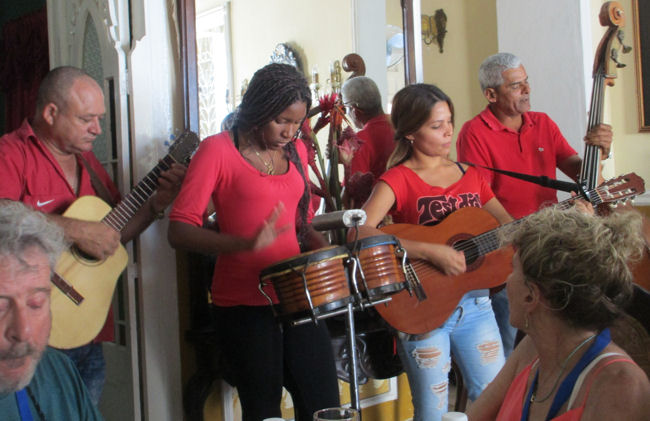 Live music is practically everywhere in Cuba.
Enter Donald Trump
Donald Trump pledged during the 2016 election that he would "reverse Obama's executive orders and concessions towards Cuba until freedoms are restored."
When Trump was elected, it sent a chill over the Cuba travel marketplace. American airlines, cruise lines, tour operators and hoteliers reconsidered their investments in Cuba.
But when Trump announced his Cuba policy in June 2017, it wasn't nearly as bad as expected. He left most of Obama's policies in place. All that was cancelled was individual travel and the right to stay at certain hotels owned by the Armed Forces Business Enterprises Group, a government-affiliated conglomerate that operates a number of hotel and tourism businesses in Cuba.
The loss of individual travel struck a blow to airlines, hoteliers and other tourism businesses, but for American travelers, the only change was that they would have to travel with organized groups, the same as it was before Obama opened individual travel in March 2016.
But the political showmanship muddied the waters and left many Americans uncertain of whether they could travel to Cuba legally or not. Demand for travel to Cuba dropped.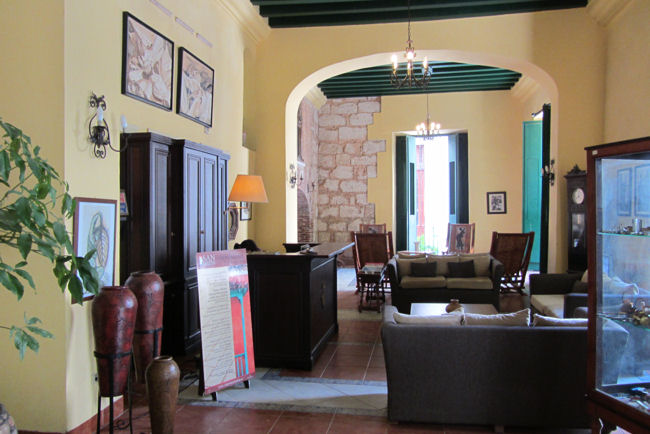 The degree of aesthetic refinement you see in the shops, hotels and restaurants in Cuba is sometimes staggering. It's a highly sophisticated artistic culture.
The Embassy Scandal
Then in an already chilled marketplace came the knockout blow.
On Sept. 29, the State Department issued a Travel Warning in reaction to a freak outbreak of illness that affected 21 members of the U.S. Diplomatic Corps stationed in Cuba.
The cause of the disease remains unknown to this day, but in some early reporting, anonymous government officials were quoted speculating that it may have been some kind of "attack" using a "sonic weapon."
Though there was no substantiation for the sonic attack theory, the story caught on and became part of the standard narrative. Since that time the theory has been thoroughly debunked in articles in the
New York Times
and
Wired magazine
. In December
ABC News reported
that most of those who had been afflicted had recovered.
But the stigma still hangs over the market.
No tourists were affected. The Cuba Travel Services issued a statement saying that none of the 4 million international tourists who have visited Cuba in 2017 have been affected, and neither have the 600,000 U.S. citizens/residents that visited Cuba last year or the 500,000 who visited this year.
Safearound.com, an independent company that assesses the travel risks of more than 100 international cities, says that "Cuba is generally a safe country with almost no violent crimes, organized gang culture, teenage delinquency, drugs or dangerous zones."
But Americans are no longer rushing en masse to Cuba. For travelers who buck the trend and do go to Cuba, it works out nicely. When demand goes down, prices go down (and they have), availability increases, crowds diminish and it makes for a nice travel environment.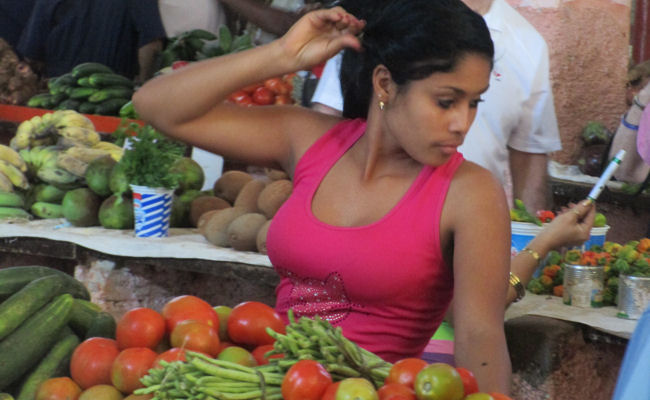 Even a visit to a market in Cuba is a richly aesthetic experience.
As Charming as Ever
Meanwhile, Cuba is as charming as ever. Having developed in a bubble over the last half century, it's like a fantasy world that exists in a time warp. It is a fundamentally different experience than any other place in the world. But as it solidifies its connection to international markets it is changing fast.
The otherworldliness of Cuba hits you in the sight of the beautiful cars from the 1950s that ingenious Cuban mechanics and craftsmen have kept operating for decades, creating a custom car art seen nowhere else in the world.
The lack of commercialism is also striking in the absence of corporate logos such as McDonald's, KFC and Coke, which appear around the world, but not in Cuba. How long this will last is anyone's guess.
The digital/online revolution has barely started in Cuba, so while there you may be struck by the absence of smartphones everywhere, as you see in most places now. Because of the lack of electronic technology, Cubans remain in a largely unplugged world and most of the music you hear in Cuba is live. It's nearly everywhere you go. Cuba is an intensely musical culture, and Cuban musicians are acutely skilled and focused. They have practiced their art in a much quieter world than we are likely to see again.
The year 2018 will see the final end of the Castro era. Raul Castro will step down and cede power to a new generation. Raul has been the chief executive over Cuba's governmental bureaucracy since 2006 when Fidel went into retirement. Raul oversaw the institution of many free market reforms and Cuba's government now encourages private inns and restaurants and other businesses owned by individual Cubans.
It is a time of great change in Cuba and there is good reason to travel there before the changes have progressed too far. Cuba will no doubt retain its charm and its individual character. But it will change. So get thee to Cuba before the changes progress much further!
Article by David Cogswell