This is one of the many elite experiences offered by
Trafalgar
on their guided vacations. The vineyards of the
Guicciardini-Strozzi estate
overlook the UNESCO World Heritage town of San Gimignano with its picturesque towers. The Strozzi were powerful bankers, heads of state, and direct rivals of the Medici during the Renaissance.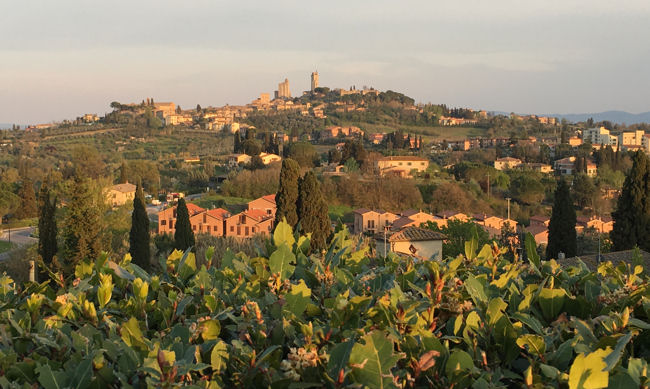 San Gimignano view
Trafalgar
is celebrating their 70th year and has received over 50 global awards including voted best tour operator by
The Telegraph
. On this occasion we are invited to sample some of Trafalgar's exclusive 'Be My Guest' experiences on a trip to Italy. Our first night in Rome we are welcomed by
Chef Fabio Bongianni
to his home which is the only private apartment on Tiber Island - the only island in the Tiber River which runs through Rome. Marlon Brando lived in this apartment in 1965 which has been featured in movies and was formerly owned by film director, Michelangelo Antonioni. We are given a tour of the residence which reveals ancient walls and foundations through a glass floor in the wine cellar. Chef Fabio's incredible team prepares us an amazing dinner in an open kitchen with views over the Tiber. We've been to Rome many times before, but this experience really makes us feel like we are ensconced in the Eternal City.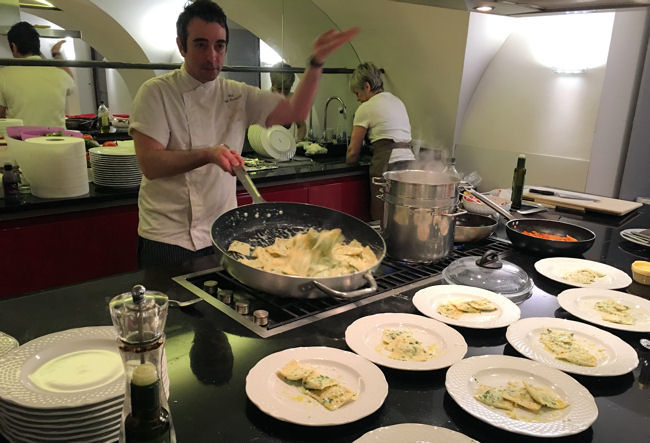 The start of our trip on April 1st coincides with the beginning of
Earth month
. This is significant because Trafalgar is deeply committed to sustainable travel through their
TreadRight Foundation
.
Céline Cousteau
, TreadRight's global ambassador and Jacques Cousteau's granddaughter, joins us to explain how Trafalgar has a passionate commitment to sustaining the communities they visit.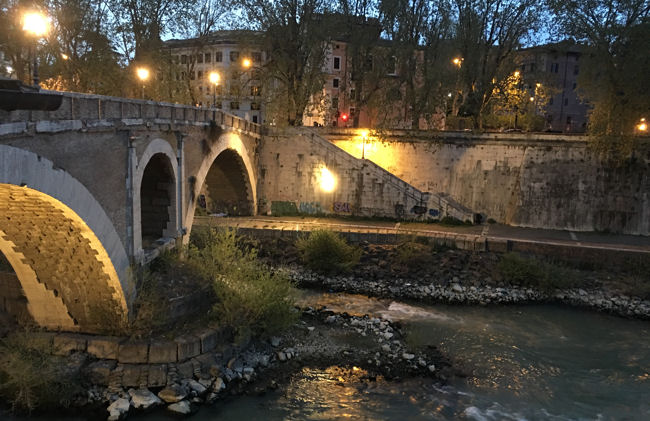 Tiber Island, Rome
After an impressive start in Rome, we travel north through picturesque rolling hills to Perugia. We drive past Cortona which was the location of "Under the Tuscan Sun," one of many beautiful hill towns we pass. Perugia is a medieval city and the capital of Umbria. Here we visit
Laboratorio Guiditta Brozzetti
, one of the few remaining traditional frame hand weaving workshops in all of Italy. The workshop is located inside the Church of San Francesco delle Donne built by St. Francis of Assisi in 1212 – one of the oldest Franciscan churches in Italy and the oldest in Perugia. We meet a young woman named
Marta Cucchia
whose passion to maintain the art of hand-weaving textiles on antique wooden looms is captivating and contagious. This spotlights just one of the many traditional local artisans that
Trafalgar
and
TreadRight
seek to support and preserve. The altar cloth depicted in Leonardo DaVinci's "The Last Supper" was made by this traditional Perugian way of textile making, created thread by thread on looms from medieval times. We learn that Perugia is a medieval time warp because of the Pope's jealousy of Perugia's power and riches, the Renaissance didn't reach this location.
Céline Cousteau Visits TreadRight Heritage Initiative Project in Perugia, Italy
On our way from Umbria to Tuscany we stop in the UNESCO World Heritage City of Siena for a morning tour by a local specialist before we are guests for lunch at the nearby
Fattoria di Petroio
wine estate owned by the Lenzi family, nestled in the heart of Tuscany's beautiful Chianti hills. The historic origins of this property are found on the ancient medieval road half way between Siena and Florence which passes directly in front of the main villa and consequently put Petroio "on the map" as an important strategic place between the two cities.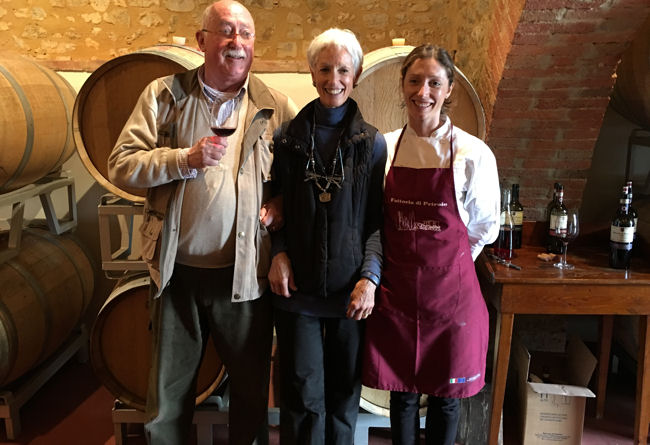 Lenzi family, owners of Fattoria di Petroio
The estate has been in the father's family for over two centuries and in fact, they were one of the first to produce the famous "Chianti Classico" wine. The estate was converted to all organic since 2012. They explain that "it is easy to make wine, but not easy to make good wine" and they now produce only 4,000 bottles annually. Their daughter Diana is a fabulous chef and creates an authentic Tuscan farmhouse lunch for us using local ingredients. Of course we get to taste their wonderful wines and olive oil along with our meal. Everything tastes better in Italy!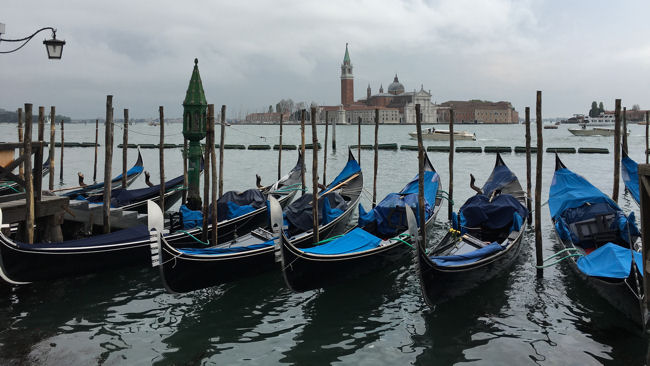 Our trip continues to incomparable Venice where we find ourselves discovering centuries-old food markets and narrow streets with a Local Specialist. We pass by the site of Marco Polo's house and stumble upon a "hidden treasure" – the Libreria Acqua Alta - the most beautiful bookshop in the world with books displayed in a gondola. We go past "Spice Street" – one of the most important streets because spices and herbs were used for medicine in the past. We are told that Venice has 500 secret gardens – hidden vegetable gardens and even vineyards that residents cultivate on their private properties.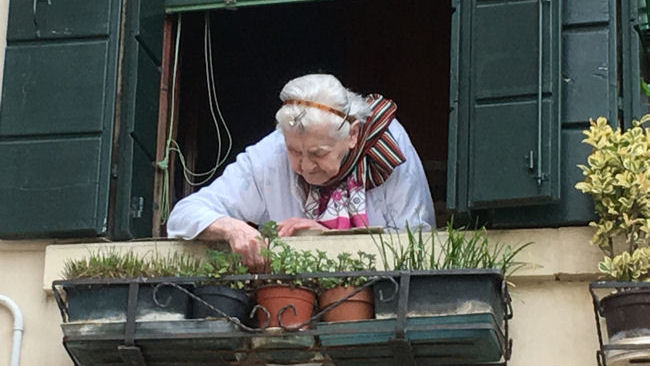 Venice, comprising 120 small islands, 150 winding canals, 500 gondolas, 400 arched bridges, 3,000 little streets, and countless tourists, seems overwhelming at first. Having the knowledge of our local specialists is invaluable to explore this UNESCO World Heritage city. Suffused with beauty, the meandering streets and waterways reveal priceless architecture, art and artisanal crafts at every turn, whether in one of its museums, 150 churches and piazzas, or 700 palaces.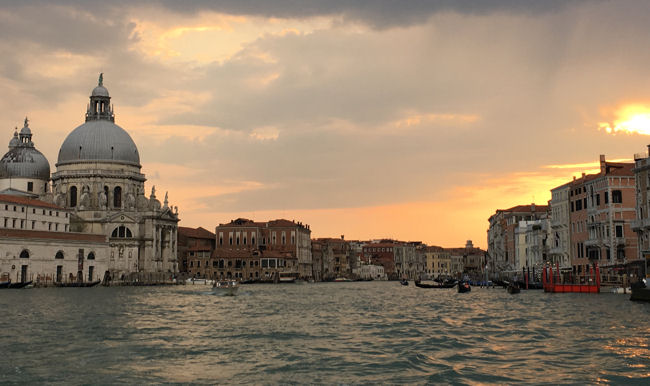 In the evening we take a memorable private cruise at sunset through the Grand Canal before having dinner at atmospheric
Taverna La Fenice
off of the famous Piazza San Marco. Our stay in Venice includes a 'Cultural Insight' into the Venetian tradition of
Murano glass making
and an excursion to Burano Island in the Venetian lagoon with its multicolored houses known for being the origin of lace making. Here we meet a local celebrity, the 101-year-old Emma Vidal, one of Italy's last lace makers and the founder of the museum and school of lace. We enjoy an authentic local meal at
Trattoria Al Raspo De Au
where course after course is brought out on platters and served family style.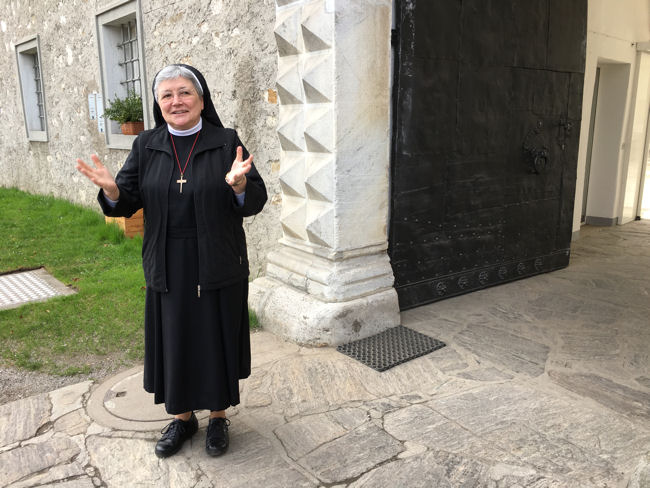 Missionary Sisters of the Precious Blood at Kloster Wernberg
We continue north from Venice through the stunning and dramatic Dolomite mountains and cross the border into Austria where we visit the
Missionary Sisters of the Precious Blood
in their
Kloster Wernberg
monastery dating from 1575. The sisters are active worldwide in education and in youth work and see their order as pivotal to improving the lives of women and children around the world, as well as having a commitment to peace and justice and a responsible approach to the environment. Here we enjoy a beautiful lunch created from organic products grown right on the Monastery's farm. I was intrigued to find out that they also teach about herbal medicine and how to use herbs and other plants for medicinal and curative purposes.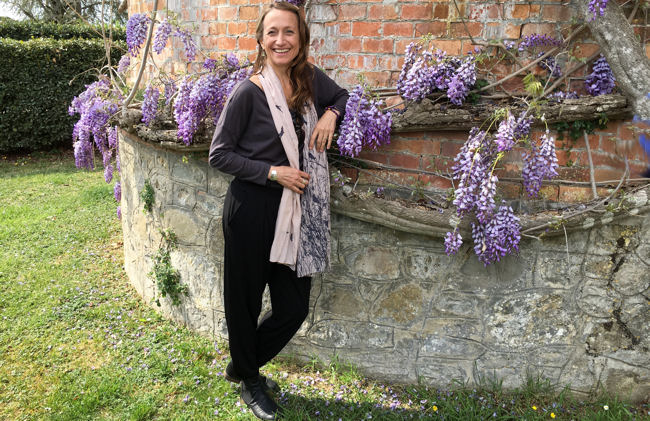 Céline Cousteau, TreadRight's global ambassador
We found that Trafalgar delivers expert-led tours and astounding local experiences full of passion and enthusiasm. From the moment we were met at the airport in Rome, our trip was seamless and worry free. The insider experiences took us deep into the localities, touching our hearts and stirring our souls – experiences we would have surely missed if we were traveling on our own.
Visit website:
https://www.trafalgar.com/
All photos © Christine Gray, Luxury Travel Magazine
Lead photo: Princesses Natalia & Irina Guicciardini-Strozzi
Insider Experiences included in this article are available in these different trips by Trafalgar:








All prices above based on twin share, and for land only (airfare to be booked separately).