In fact, eastern ski resorts actually generate more skier visits each year than their more famous counterparts out west. It may be hard to believe but there are more ski areas --50 all told -- in New York than in any other state. Pennsylvania with 35 ski areas ranks fourth.
For the majority of eastern skiers, even those who desire to spend an entire day on the slopes, a ski vacation means much more than swooshing down a mountain. After the lifts have shut down for the day and the groomers begin to work their magic for the next day's runs, skiers often require a little pampering. In order to unwind, many opt for a relaxing spa treatment, complete with all the bells and whistles. Fortunately for skiers in the northeast, some of the country's most luxurious spas can be found at mid Atlantic and New England ski resorts.
One of our all-time favorite ski resorts is Stowe, Vermont. If God ever intended to design a perfect ski town, He must have started with this picturesque landscape of covered bridges, sparkling lakes, rambling woodlands and majestic peaks. Stowe occupies a very special place of real estate that has managed to honor a commitment to the environment over the years.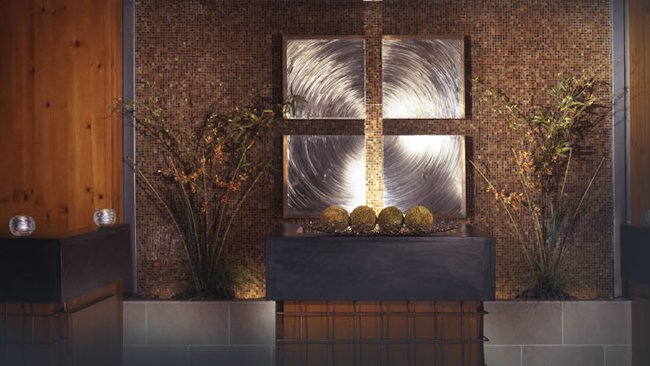 Inspired by the natural surroundings of Vermont and the rustic elegance of the Green Mountains,
The Spa at Stowe Mountain Lodge
creates an unsurpassed experience in an environment designed for relaxation, renewal and rejuvenation. The Spa focuses on the simplicity of nature, embracing the natural elements of Vermont and incorporating the four seasons into all aspects from spa treatments to interior finishes. Natural and organic textures and colors, rich stones, rustic woods, patina coppers and atmospheric lighting, seamlessly blend with the views of the surrounding mountains.
The vast array of services includes traditional and signature spa options which change seasonally. The spa's Signature Rituals are designed as personal spa retreats. These Signature Rituals offer the ultimate escape. Each ritual begins with the skilled hands of two massage therapists for the first 25 minutes wrapping or scrubbing pure ingredients into your skin. During this phase we almost dozed off. The ritual continues with a warm oil scalp treatment -- sorry men, it does not regrow hair -- and peppermint foot treatment and concludes with a full body massage. Pure Zen Sound Therapy utilizes a carbon-fiber sound chair and the natural harmonic healing resonance of music to relax the muscles, ligaments, tendons and tired body/mind while strengthening the bones and emotional bodies for ultimate performance.
Integrating the natural elements of water, fire and air with sensory elements found in nature, The Spa at Stowe Mountain Lodge creates a journey for the user from constant stimulation to a restful and peaceful environment. A true Vermont spa getaway sanctuary, The Spa is the perfect complement to a day of riding moguls and carving one's edges on eastern powder. After our treatment we needed to muster enough strength in order to attend the variety of apres ski activities throughout the mountain. Somehow we found a second wind.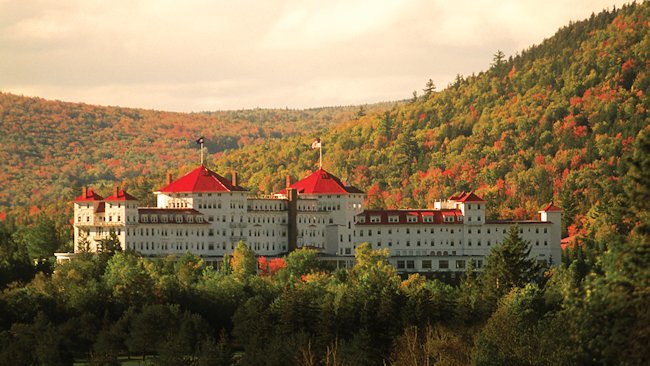 Bretton Woods Ski Resort is home to one of the grand dames of American hotels, the
Omni Mount Washington Hotel
. A gracious combination of ambiance and amenities, the Omni is a favorite New England retreat of presidents, poets and celebrities. A splendid masterpiece of Spanish Renaissance architecture, the hotel delights every sense with enchanting music, refined dining and luxurious décor.
Surrounded by the plethora of famede White Mountain flora and fauna, the Omni created a full-service spa as exquisite as its surroundings. Treatment rooms feature endless vistas of Mount Washington and the Presidential Range. Custom-made Mountain Mist products, used in Signature treatments, are infused with such local botanicals as Candytuft, Nettle and Rosemary - ingredients used since ancient times to soothe muscles, smooth and protect the skin and reduce inflammation.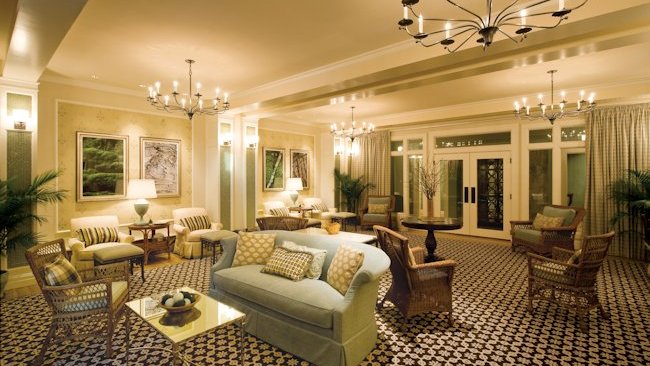 As a day guest, your treatment choice unlocks the door to your own resort sanctuary, including access to private locker rooms, modern fitness and workout equipment, whirlpools and serene relaxation rooms, plus indoor and outdoor swimming pool facilities. The Spa is the perfect choice for a personal day of pampering or a fun ladies' getaway. For more than a century, guests have retreated to Mount Washington Resort for the fresh mountain air and pristine natural landscape. With acres of White Mountain National Forest to nourish the body and feed the soul, it's the perfect setting for The Spa. Like the mountains that embrace it, The Spa will open your mind, rejuvenate your body and soothe your spirit.
The pristine Pocono Mountains of northeast Pennsylvania, only 90 miles from the hustle and bustle of New York City, have long been a winter wonderland for skiers. With seven ski resorts from which to choose, winter enthusiasts have a virtual smorgasbord of skiing and snow boarding options at their disposal. Those who choose to stay off the slopes for a day can instead experience such outdoor activities as snow tubing, snow shoeing, and even dog sledding.
We recently discovered one of the country's most luxurious destination spas in the quaint Pocono town of Hawley.
The Lodge at Woodloch
, which opened to lavish reviews in 2006, is nestled within 75 acres of woodland gardens, docks, and waterscapes. There's not a prettier winter setting to be found anywhere when the snow covers the tall pines and the sparkling icicles dangle from the lodge's rooftop. Its understated elegance complements a natural opulence.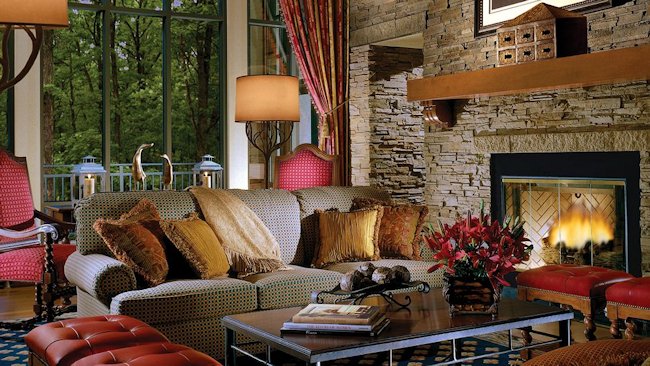 Featuring 57 stylish guest rooms, each with its own private veranda and swivel rockers, everything here is designed for comfort. From the plush treatment rooms for customized face and body treatments to the co-ed Whisper Lounge with a crackling fireplace and outdoor porch, guests are pampered from the moment they arrive. The majority return each year.
The 40,000-square-foot spa offers three Mind and Body Studios for aerobics, yoga, and meditation, an extensive Cardio Weight Studio, and a dedicated Pilates training area. An indoor pool and waterfall, dry air and eucalyptus saunas, and several Jacuzzis, all maintained at a soothing 102-104 degrees Fahrenheit, ensure that guests have an array of options to alleviate their tension.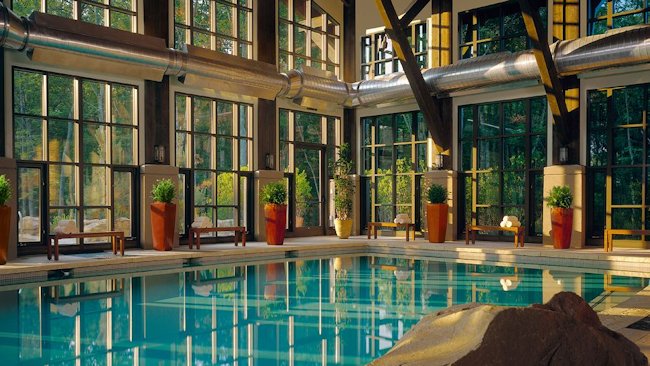 Everything here oozes first class. And while many spas profess to "cleanse the mind while nurturing the spirit," the Lodge actually walks the walk. With a color palette inspired chiefly by nature, the sun, the lake and the surrounding 75 acres of woodlands, the spa and its soaring walls of windows invite the outdoors in. Covered porches and sunny terraces beckon guests to lounge and relax. Soothing sounds of crickets and rustling leaves enhance the ambiance, as does a fire pit outside the rear of the spa, where guests can enjoy a cocktail or simply soak up the atmosphere.
Facials are among the most popular spa treatments and run the gamut from a Signature Facial for all skin types, complete with enzyme peels of sweet cherry, pear fig or pumpkin exfoliate, to the Caviar Facial. This ultimate anti-aging treatment hydrates, lifts and firms the face, hands, feet and décolleté, using protein-rich caviar and powerful antioxidants. A facelift massage, which includes an intensive repair ampoule, visibly renews skin and smooths fine lines while an innovative calming peel-off mask infuses skin with age moisturizers to calm and promote even skin tone. Results are immediate, creating healthy luminescent skin.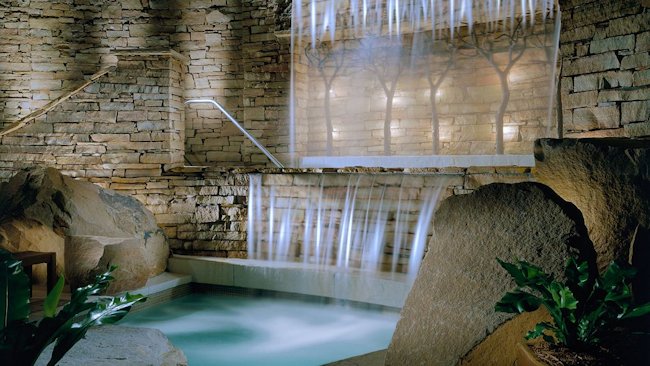 The spa goes to great lengths to please its discerning guests and leaves no stone unturned – literally – by offering a Delaware River Stone Massage. The Lenni Lenape, an indigenous Native American tribe has known for centuries that stones from the Delaware River (which runs through much of the Poconos) contain an energy that accelerates change and energizes one's entire aura. Delaware River stones are very conducive to the meditative state, bringing in high energy to help you make changes that can lead to deep spiritual experiences. Warmed Delaware River stones are incorporated with classic Swedish massage techniques in this deeply relaxing full-body massage with a choice of aromatherapy oils. It's an experience you won't soon forget.
Eastern skiing often takes a backseat to the more renowned powder of the Rockies and other western mountains. However, these eastern ski spas will make even the ardent western skier want to travel east during the winter.