Inspired by the once-in-a-lifetime nature of a journey through the Galapagos Islands, MV Origin will redefine luxury in the region as the newest and only vessel of its kind.
The 20-passenger mega-yacht will feature 10 deluxe staterooms distributed throughout one floor, and a variety of onboard amenities designed especially for the discerning traveler. These will include a concierge, locally inspired gourmet cuisine, and recreational equipment such as a Jacuzzi and fitness center. MV Origin will also feature expansive indoor and outdoor social and observation areas allowing for easy and comfortable viewing of the islands' unique scenery and topography, also viewable from each stateroom's panoramic windows.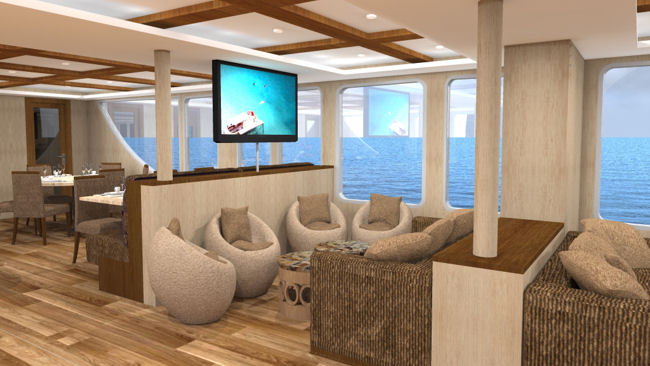 MV Origin will alternate between two seven-night itineraries, including twice daily excursions with optional snorkel and kayak tours led by two onboard certified naturalists, who also join the captain in nightly briefings for guests. Excursions are organized in small groups of no more than 10 passengers per naturalist to ensure a personalized and intimate experience through their tour of the Galapagos National Park. Like Ecoventura's existing fleet of expedition vessels, MV Origin's route will bring guests face-to-face with marine iguanas, blue-footed boobies, Darwin finches and famed giant land tortoises.
"MV Origin marks the expansion of our fleet into a higher luxury category," said Santiago Dunn, Executive President of Ecoventura. "The yacht's streamlined, spacious design and lavish amenities will allow for an even more intimate and superior guest experience."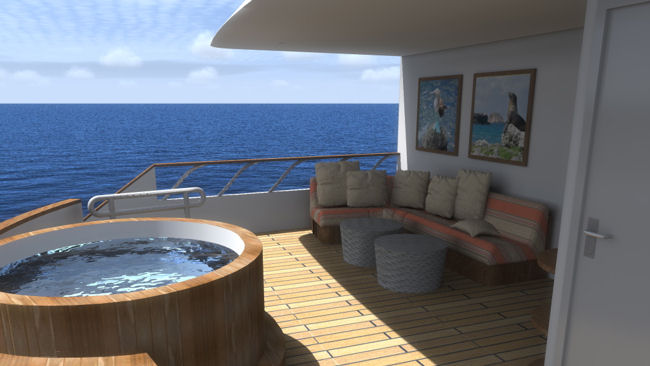 A leader in sustainable tourism for more than 20 years, Ecoventura is no stranger to the expedition cruising operation. Widely considered an industry leader in the Galapagos, Ecoventura is currently accepting bookings for departures as early as January 2016.
To make a reservation, visit
www.ecoventura.com
using the "Book Now" form, email Galapagos Network at info@galapagosnetwork.com, or call 800-633-7972.