Colonial Williamsburg, "the cradle of democracy," embraces an historical environment that transports tourists back to the 18th century.
It's easy to get caught up in the moment watching the shooting of the noon gun that signaled a cessation of morning responsibilities in order to prepare for the midday meal. Or try your hand at ax throwing at the interpretive ax range where you'll learn about the history of ax throwing during the Revolutionary War. Take a romantic horse and carriage ride as you surround yourself with the sights and sounds of one of the country's most charming towns. Pause for lunch at restored 18th century ale houses that serve colonial-inspired pub fare such as delectable Shepherd's Pye and trenchers served in bread bowls, complemented by local craft beer in a traditional salted mug.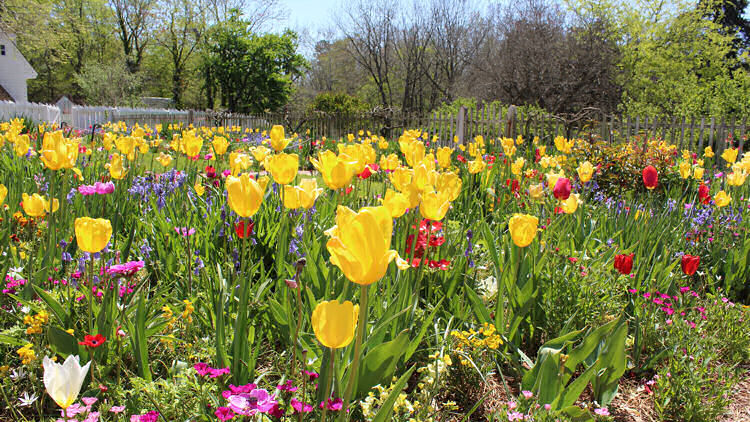 Tourists can choose from an array of accommodations ranging from quaint bed and breakfast to opulent resorts. Only a few miles from town, Kingsmill Resort is a sprawling luxurious condominium complex that straddles the historic James River. Located off I‐64 between Richmond and Norfolk, Kingsmill lies on 2,099 protected acres and features 400 guest rooms and condos that offer a casual elegance. Renowned as Virginia's largest golf resort and home to the Kingsmill Championship LPGA tournament, Kingsmill boasts three 18‐hole championship golf courses, 15 tennis courts, three pools and a lazy river. Spa treatments are designed for total body wellness and include a decadent chocolate or oatmeal and honey wrap.
Drawing inspiration from locally sourced cuisine, Executive Chef Justin Dallinger oversees five restaurants, each with a distinctive flavor and flare. Offering panoramic views of stunning sunsets over the James River, the James Grill presents a selection of regional and sustainable seafood and fresh-farmed vegetables when in season. The resort's signature restaurant Elements 1010 boasts floor-to-ceiling windows that offer vistas of the river with its sailing vessels and fishing boats. Begin your dinner with a braised oxtail meat pie or tuna tartare followed by New Zealand rack of lamb chops or pan seared Chesapeake sea bass.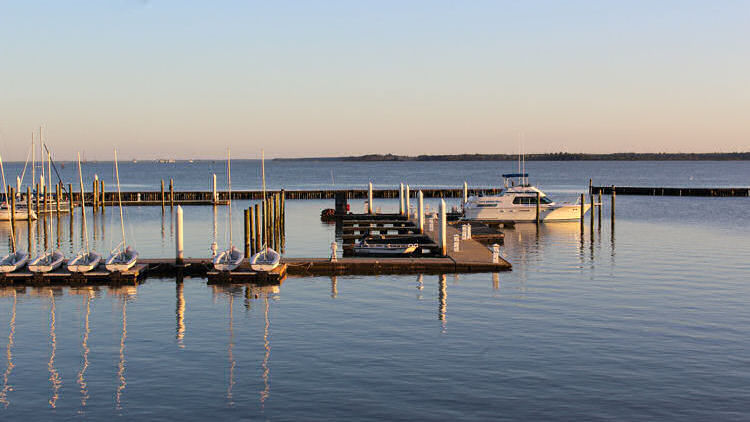 With a gracious outdoor deck, the Kingsmill spa lets guests connect to nature before embarking on their spa service of choice. The bespoke spa experience includes sumptuously decorated surroundings and crystal embellished wallpaper accented by natural river rock. A European rose body treatment will refine and soften your skin from head to toe. Accented with a calming and nourishing Sweet Red Rose Facial, it hydrates your skin beautifully, resulting in smooth and velvety skin that is gorgeous for any season.
Situated just blocks from the center of town, the iconic Williamsburg Inn been re-imagined to bring discerning guests the best of the old world and the new. Built in 1939 at the end of the Great Depression, the Inn embodies a grandeur and sophistication befitting royalty such as Queen Elizabeth II who has graced the Inn with her presence on two occasions. It's no wonder that the Inn has received a prestigious five star rating from Forbes Travel Guide, placing it in some rarefied air.
A pet friendly hotel, the Inn offers guests spacious, elegant rooms that are exquisitely decorated with warm golden tones and fine furnishings that create a Regency style haven. Indulge yourself at the spa where the pursuit of wellness takes front and center with such treatments as a 17th century detoxifying wrap & hot stone massage. Or fast forward 100 years with an 18th century colonial orange ginger scrub and massage.
Dining at the Inn is a throwback to an era of civility where dress codes, although not required, are often honored by guests who have been returning year after year. Christopher Castle, director of restaurant outlets for the Williamsburg Inn, ensures that no dining detail has been overlooked by overseeing a staff that provides attention, yet discreet, service. Executive Chef Travis Brust offers tasting sessions such as "Thirsty Thursdays" which afford guests the opportunity to learn about the history of regional food and beverages while interacting with the chef.
Above all, Colonial Williamsburg exudes elegance. From the dazzling tulip gardens that burst with a kaleidoscope of colors to the stately mannerisms of the townsfolk, Colonial Williamsburg is an enchanting tourist destination that beckons travelers who yearn for a taste of yesteryear. It's hard to imagine a more perfect place for intertwining the significance of the past with the timeliness of the present.
More information: https://www.visitwilliamsburg.com/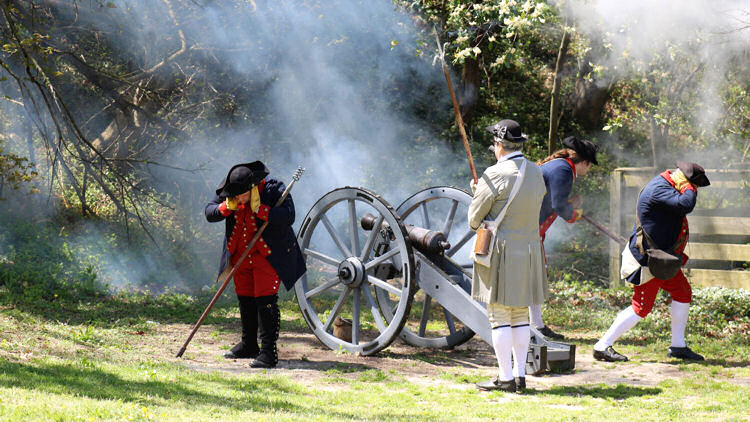 Photos courtesy of Sue Bugno