The 'diamond safari' is the first of its kind in South Africa, which has been curated as a once-in-a-lifetime experience. This exciting new package, exclusive to Ellerman House guests, is particularly attractive to couples planning an engagement, celebrating an anniversary or a milestone in their lives. Guests will follow the journey of an ocean diamond from its humble origins beneath the surface of the sea to its transformation into a symbol of love and object of beauty.
The day-long excursion includes limousine and private air transfers to Port Nolloth with luxury villa, private chef, and gourmet breakfast and lunch accompanied by a selection of wines from Ellerman House's impressive collection. Benguela Diamonds is named after the predominant current, the cold, nutrient-rich Benguela Current, which flows in a northerly direction off the west coast of South Africa. Guests have the unique opportunity of joining the Benguela dive masters under the water where they can actually dive for their own diamond, or be on the boat for when the precious seabed gravel is brought up to the surface.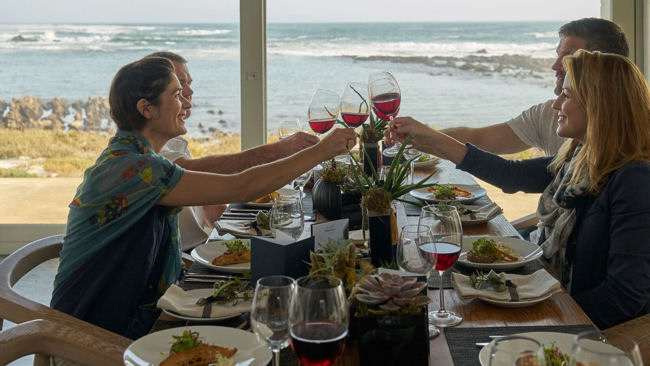 Returning back at Ellerman House, guests round off the day by indulging in the hotel's signature Dom Perignon Experience. As the sun sinks into the ocean, pop the cork on a bottle of vintage Dom Perignon paired to a delicious bento box-style dinner prepared by the executive chef.
The diamond safari will be available from September 1, 2016, and is strictly dependent on prevailing weather conditions. Available for a maximum of 6 guests, the trip costs R215,000 and includes the road transfers, return air transfer on a private jet, and all food and beverages including the Dom Perignon Experience at Ellerman House). The price remains the same, regardless whether 2, 4 or 6 guests travel together. Note that the price excludes the cost of any diamonds purchased from Benguela Diamonds and also excludes the cost of designing and manufacturing a piece of jewelry.
Originally built for shipping magnate Sir John Ellerman, Ellerman House is located in the exclusive area of Bantry Bay in Cape Town, South Africa encompassing all the comforts of a private residence with the amenities of a luxury hotel. The hotel is situated in a dramatic mountainside setting with panoramic ocean views. An immaculate example of Cape Edwardian architecture and modern chic design, Ellerman House blends authentic hospitality with contemporary luxury and culture.
For more information, please contact Ellerman House info@ellerman.co.za. Tel +27 21 430-3200,
www.ellerman.co.za