• Picture Perfect: Take a walk up to Lanai's landmark Puu Pehe (Sweetheart Rock) next to Hulopoe Bay at sunset and get down on bended knee with jaw-dropping natural beauty setting the scene and have local artist Mike Carroll customize a watercolor or oil painting of the location complete with the couple's names and date to mark the occasion.
• Love, Lanai Style: Enjoy an epicurean experience starting off in Alberta's Farm, herbs and vegetables for the day's lunch won't be the only thing harvested. Follow the garden tour with a private sushi rolling class, sake tasting and lunch at NOBU along with cookbooks and aprons to take home. Capture the proposal and weekend together in a professional engagement photography session all across Lanai.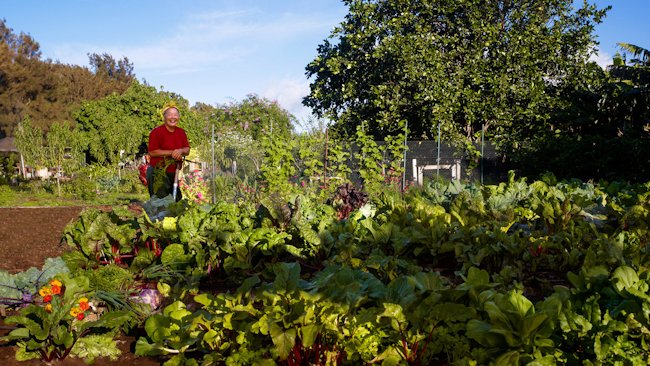 • Let the Sparks Fly: Board a luxury Beneteau sailing yacht off Lanai's coast for an evening's adventure and propose against a backdrop of shimmering light and stunning fireworks in a display designed to truly dazzle. Custom-choreograph the light show to the courtship's soundtrack, and then enjoy an intimate five-course dinner à deux at sea complete with wine pairings.
For a Hawaiʻi marriage made in heaven Lanai offers a number of gorgeous locations to exchange vows no matter how large or small the ceremony.
• If a toes-in-sand wedding is one's dream, Hulopoe Beach, often named as one of Hawaii's most beautiful beaches, is an ideal place to tie the knot.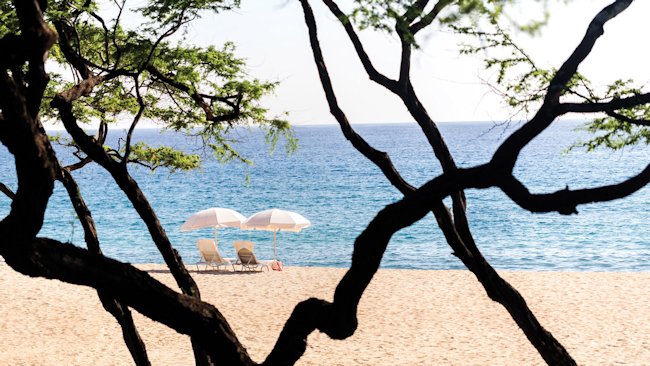 • For a more adventurous send off, The Stables at Koele in the lush upcountry provide a more rustic backdrop complete with pine trees, horses, rolling hills and breathtaking sunsets.
• The Waterfall Gardens at Manele Bay offer magical, lilting music to accompany the ceremony along with botanical beauty all around.
• For celebrations to remember, incorporate different locales into this special occasion for a variety of views and experiences. Welcome guests with a reception at the Luau Gardens with an ocean front view, exchange vows upcountry at Koele, and end the festivities with farewell brunch at VIEWS at Manele Golf Course or NOBU overlooking the Bay for a more contemporary ambiance.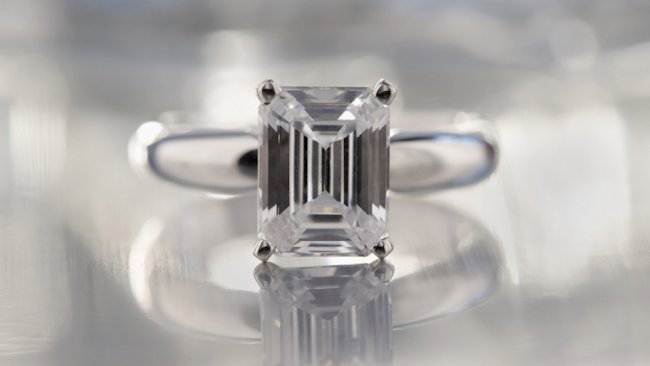 Couples celebrating an anniversary in Hawaii for a honeymoon, renewing vows or seeking an escape will find the relaxed pace on Lanai is perfectly suited for a romantic getaway, far from the madding crowds.
• Sail away into the Hawaiian sunset for a journey filled with romance with Trilogy Excursion's sailing catamaran and enjoy light appetizers, cocktails and more.
• Book a table for two for the evening under the stars on a secluded oceanfront location overlooking Hulopoe Bay and enjoy a personalized five-course menu and wine pairing following a chef consultation.
• Gallop away on horseback at The Stables at Koele on trails through scenic bluffs, cool forests, meadows and mountains. Stop for a moment together and catch a glimpse of Maui, Molokai, Kahoolawe and maybe even the Big Island to guarantee a romantic excursion.
• Jump in a 4x4, pack a picnic lunch and head to Halepalaoa Beach (Club Lanai) and enjoy the island. Named for the whales that frequent the area, this golden sandy beach is a quiet place to relax, sunbathe and paddle about – often with nary another beachcomber in sight.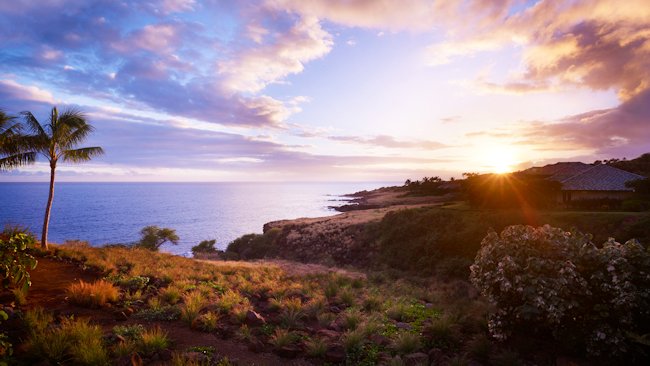 Visit website:
www.fourseasons.com/ManeleBay