Far from a bland car rental, a bespoke driving tour provides a personalized experience second to none. Away from the hustle and bustle of metropolitan cities into the brazen tarmacs of Europe's signature straights and tantalizing curves. You get to drive your dream car for as long as you want it, two days, three days or even en entire week. You decide. More importantly, full-time access to your dream car ultimately means you get a full itinerary and the chance to explore the length and breadth of Europe.
With
EPIKdrives.com
you get to drive the most scenic roads flanked on either side by the best attractions in the region. With your custom programmed GPS and road-book or on request even your personal tour guide in a separate guide car – every mile and every turn will imprint on your subconscious the authentic taste of European luxury and adventure. Even at peak seasons, by virtue of a thoughtful planning and careful route selection, you're shielded from traffic jams and all whatnots. Your, job is to sit back, relax and take control of the steering wheel as you glide through Europe undisturbed, without any stress or worries.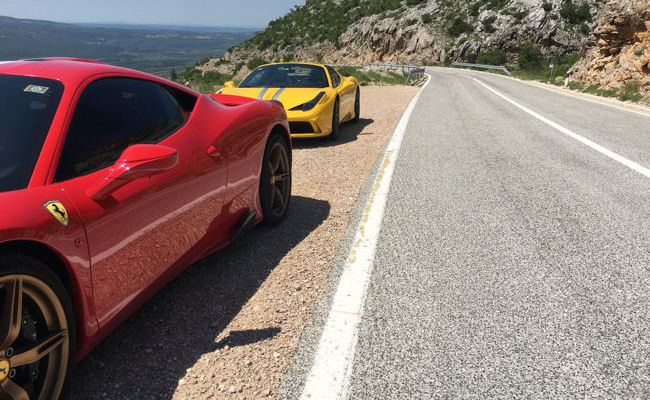 Customize your trip
Choose your incoming destination, like Zurich, Florence, Munich, Edinburgh, Nice and many more. Then accommodate your time and budget needs by choosing the right length for your trip – from minimum three nights in combination with two driving tours up to seven nights or more. Check out the hotel options and decide on our First Class or Luxury Hotels before you get to choose your preferred car model – be it an Aston Martin, BMW, Ferrari, Mercedes or Lamborghini – nearly every brand can be booked online.
The Cars
The European driving experiences are made even more spectacular by the variety of cars available. Whatever your cravings are, be it a soothing drive in a roadster like the Porsche Boxster or an octane pumped climb through Europe's eye-catching hillsides in a Lamborghini Huracan, rest assured that all your driving dreams and fantasies will be made into a stunning reality. You're not just exploring the European continent; you're exploring it in style and with confidence.
How to book
Let us know what tours and cars you prefer and we check the availability for your specific travel dates. Once we agreed on the details of your trip – simply book online.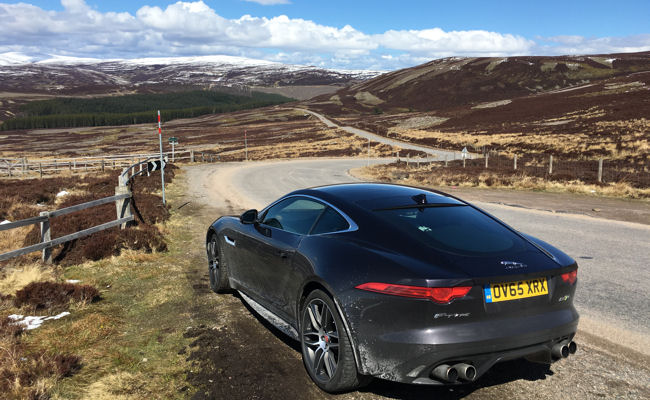 Some of the Tours
From the French Riviera to the Swiss Alps, all the way to Tuscany and Scotland, the routes in Europe sparkle with action attractions guaranteed to light up the adventurous flame in you. And when you're done with your daily roadside conquests, retire for a healthy dose of dreamy luxury at Europe's finest hotels, known the world over for their serene hospitality.
The Best of the Swiss Mountains Drives in the Alps from Zurich, Switzerland
– if you're a fan of James Bond and mountain drives/getaways then you're in for a treat. The Swiss Alps host an impressive list of scenic roads among which is the Furka Pass, the legendary Alpine pass most famous for its role in the 1967 James Bond 007 movie.
A timeless journey through the Scottish Highlands and Isle of Skye from Edinburgh, Scotland
– expect no less than an enthralling encounter as your traverse the Old Military Road in what's perhaps Scotland's most impressive scenery complete with clandestine coastlines, scintillating highways, and vintage architecture.
An effervescent tour of the German Black Forest from Stuttgart, Germany
– sit down, relax and bask in the wondrous aura of the German Black Forest. Very few places in the world match up to natural essence and evergreen musk of the Black Forest. This is one location that is sure to connect you with Mother Nature. As a little extra visit the Porsche and Mercedes Museum while in Stuttgart.
A taste of French class and elegance as you drive through the French Riviera, Provence, and Monaco from Cannes, France
–
the allure of the sea awaits you at the Cotê d'Azur and through the mountainous range of the Alps Maritimes. But all that pales in comparison to the scenic drive over the Route de Thorenc, its overhanging cliffs, and arches.
Drive deep into Tuscany and find yourself taking in the beauty of Europe's most romantic region from Florence, Italy
–
driving between olive fields and the most picturesque medieval towns during the day you will settle overnight in the heart of Tuscany at one of the best resorts the region has to offer. We recommend the new Ferrari Portofino for your trip.
Private Groups Driving Tour & Incentive Trips
A standard driving tour is designed to accommodate maximum two people sharing a car and room. But if you prefer to explore the finest roads of Europe with family and friends, by all means, bring them along on your luxury driving tour. EPIKdrives, the go-to name for premium driving tours, is always on hand to help transform your adventure seeking driving dreams into reality, whether you travel alone, as a couple or in groups. The best memories they say are created in good company.
So what are you waiting for, schedule an epic driving adventure and visit
www.epikdrives.com
now!