Traveling- and having a well-traveled Instagram- has become the ultimate status symbol for today's elite. Unfortunately, this is resulting in a phenomenon known as overtourism, transforming destinations that once provided eye-opening, life-changing experiences into kitschy, over-crowded spaces that are anything but luxurious. More importantly, overtourism leads to increased pollution, destruction of nature, endangerment of wildlife and various other ecological issues.
We're in the midst of what we like to call a travel renaissance; wanderers are seeking out authentic, sustainable, off-the-beaten-path destinations that offer something you can't get anywhere else. What defines "luxury" is always evolving, and the latest iteration seems to embrace the thought of being off-the-grid- giving travelers a chance to soak in their surroundings, have privacy and enjoy paradise, for however brief a time.
This is particularly evident in The Bahamas. Outside the crowded beaches and massive resorts of Nassau and Grand Bahama are a family of 700+ virtually untouched islands called the Out Islands. An all-time favorite for Caribbean island life aficionados, these pristine islets have experienced a jump of 14.9% in visitors in the past year. One development promising to preserve the region's natural beauty, Port St. George in Long Island, has been making headlines recently as The Bahamas first eco-engineered, luxury waterfront destination.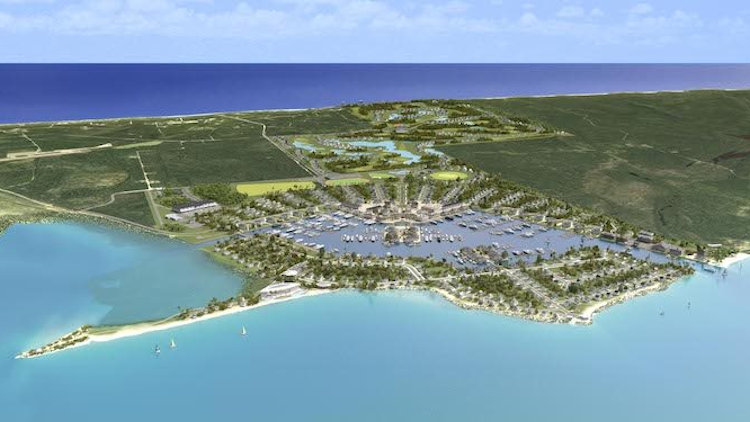 The 882-acre eco-resort exemplifies the next evolution of luxury destinations, as eco-engineering and future-proofing are being incorporated into every aspect of the project. The development will also be inclusive of the Bahamian people and local culture, something that developer, StarPort Resorts Inc. president Duane Gerenser describes as "an uncommon effort among many secluded luxury resorts." Spanning the two-and-a-quarter-mile width of what is often referred to as the most beautiful island in The Bahamas, the resort will comprise:
an intimate and refined boutique five-star hotel
a bustling town center featuring various retail and culinary offerings
first-class sports facilities including an 18-hole golf course, tennis courts and various athletic fields
a variety of real estate offerings, including 565 condominiums and townhouses and 23 luxury villas
The new destination will also feature The Bahamas' largest marina, which is targeting the world-renowned Blue Flag eco label. Marked by a lighthouse overlooking Exuma Sound, the lighthouse will feature a waterfront bar and restaurant at the base. Just minutes from Stella Maris International Airport, the 100-acre harbour will boast 640 berths, accommodating yachts up to 100 feet in length and designed to offer enhanced storm protection for those looking for year-round docking abilities.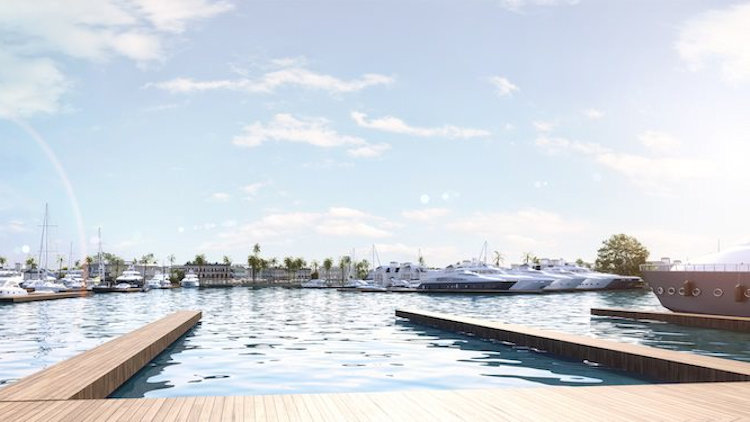 Occupying a mere one percent of the island, Port St. George will create an authentic experience for those who want to connect with their surroundings and revel in the natural wonders the island has to offer, like Dean's Blue Hole (the world's second deepest). Port St. George will also have the unique ability to operate almost entirely off-grid and plans to achieve the 'sustainable trifecta' of net zero energy, water and waste by generating as much or more energy than is needed from renewable sources.
In addition to being incredibly sustainable, StarPort Resorts Inc. is working with Studio Hillier to ensure social responsibility is taken into consideration, and will engage local Bahamians to open businesses, utilize the amenities and interact with visitors and residents. The design will incorporate a mix of traditional Bahamian design with modern, cutting-edge twists to create an immersive experience for all.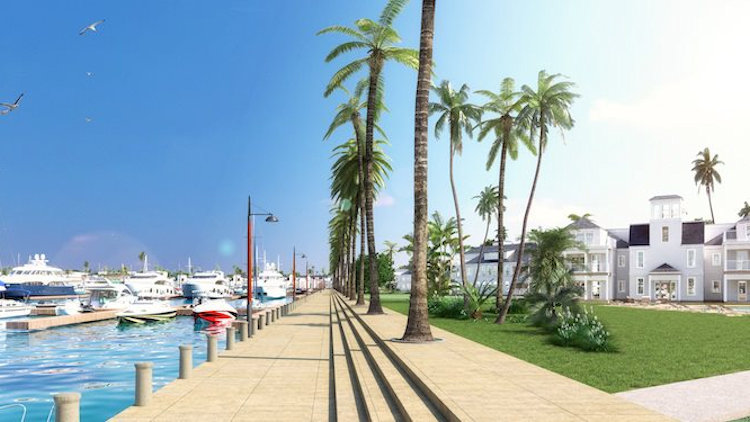 With The Bahamas being such a hot destination, developments are popping up and buyers worldwide are itching to stake their claim in paradise. While traditionally not the easiest place to travel to, according to Bahamas Tourism Minister, the government has already begun the process of creating a new airport on Long Island, which will make direct access easier than ever.
We're keeping an eye on this burgeoning region; here are just a few more developments in the Out Islands to look for in the coming years:
Disney Cruise Line in South Eleuthera
Disney recently announced plans to develop a second destination in The Bahamas, having purchased land and entered an agreement with Bahamian government to develop it. Bahamas Prime Minister Hubert Minnis said in a statement the project will support plans to expand the country's economy and economic opportunities for locals by "promoting development in the Family Islands."
Abaco
On the island of Abaco, known for its many cays and popularity as a yachting destination, there are plans for a $580 million development. The project will consist of a five-star residential resort and marina, as well as the upgrade of Sandy Point airstrip. The project will also involve redeveloping Sandy Point's ferry dock and extending the Queens Highway in South Abaco.
Ragged Island
Ragged Island is a small island of just nine square miles consisting largely of unexplored beaches. Bahamian government has announced plans to transform the island into The Bahamas' first smart island, with the incorporation of solar power and a sustainable water purification system.
The Out Islands of The Bahamas are an up-and-coming can't-miss destination for true connoisseurs of luxury island life. Whether you get there by yacht, private jet or cruise line, we recommend you add these upcoming hot spots to your travel bucket lists.