Located on New Zealand's 6,000-acre Ben Avon Station, surrounded by conservation parks, mountains and beech forest, the new mirrored luxury pod is a short walk from the main lodge, but with 180-degree uninterrupted views of the mountains and night skies beyond – the pod feels a million miles from anywhere.
Designed by architect Noel Martin, each 215 sq.ft. luxury pod features a king-sized bed dressed in the finest bedding, an en-suite bathroom, outdoor gas-heated tubs and private decks, plus all of the lodge's renowned world-class eco-amenities. Inside the pods are finished with a wall of one-way glass and opulent dark woods creating further connection with the nature on its doorstep. More wood compliments the black marble sink in the bathroom and another wall of one-way glass continues the connection with the wilderness outside.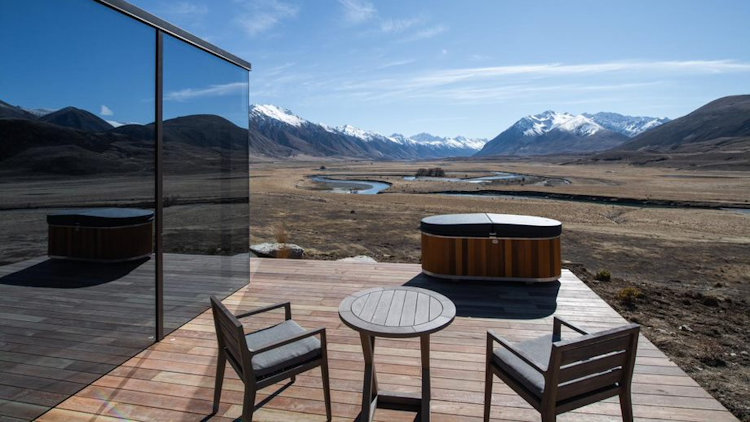 The new Lindis pods have been created using the same sustainable design principles as the main lodge. An onsite backup generator, efficient LPG boilers, geothermal heat pumps, rainwater harvesting systems and state of the art insulation are just a few of the features that make the perfect eco escape.
"With three pods onsite catering for up to two guests in each, Lindis has added room for another six guests to enjoy its spectacular valley whether taking over the whole lodge exclusively, or just one of the pods as a private get-away," said Paul Carberry. "Combine this with the wide range of activities from fly fishing and walking, to horse riding or e-biking; the world class cuisine and breath-taking setting – this is a new highlight luxury travel experience in New Zealand."
A stay at the new Lindis Pods are recommended as part of an 10 night luxury New Zealand adventure through New Zealand In Depth (www.NewZealand-InDepth.co.uk) costing from £3,200 per person, not including international flights. This includes car hire, 2 nights at the new Lindis Pods with dinner and 8 nights in luxury B&B & luxury lodge accommodation.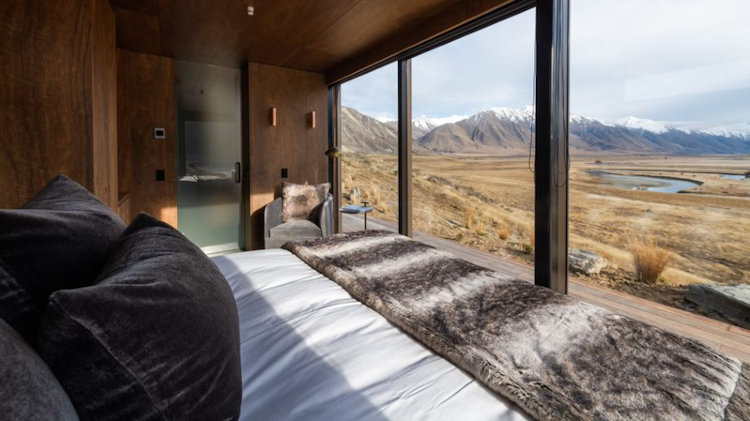 For more information and expert advice on travel to New Zealand, visit www.newzealand-indepth.co.uk, call +44 (0)1298 74040 or email explore@newzealand-indepth.co.uk