The long hot summer days may just be ending, but now is the time to start thinking ahead to winter and the festive Christmas break.
A luxury Christmas yacht charter offers the ideal way for discerning individuals to enjoy a stylish holiday on the water with treasured friends and family.
Christmas and New Year is one of the busiest charter seasons, so it's always wise to book ahead to ensure the best selection of private crewed yachts. But, where to cruise to on a Xmas yacht charter? With the ability to rent a boat worldwide, the world truly is at your fingertips when choosing a yacht charter destination.
Here we explore five of the most elegant Christmas yacht charter destinations, ideal for celebrating the festive season in spectacular style.
Christmas yacht charter


1 - Bahamas, Exumas
The Bahamas, nestled in the Caribbean, have long been one of the world's most popular cruising destinations. The Exumas boast an island for each day of the year, almost all of which are uninhabited. Island-hop this exquisite archipelago on a Christmas and New Year yacht charter and discover some of the world's most paradisiacal islands lapped by impossibly blue crystal-clear waters.
Drop anchor at Pig Island and enjoy a swim with the friendly pink-hued inhabitants or cruise to Staniel Cay, which boasts an elegant yacht club, beautiful beachfront bars, restaurants, and exclusive resorts boasting unparalleled levels of barefoot elegance.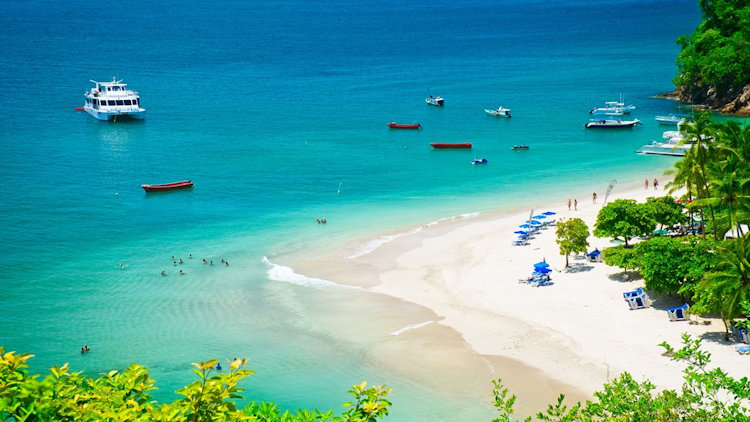 2 - Costa Rica
Costa Rica is an under-the-radar Christmas yacht charter destination that offers adventure for the entire family. Due to a recent change in marine legislation, foreign-flagged charter yachts over 24-metres can now legally charter in Costa Rica's water, opening up this fantastic destination to yachting enthusiasts.
One of the most biodiverse destinations on the planet, Costa Rica will appeal to nature enthusiasts and paradise seekers alike.
Explore 800 miles of coastline drenched in beauty and rich flora and fauna. Hike through lush cloud forests, wallow in natural hot springs, swim in pristine waters, or observe a stunning array of wildlife, from rare birds to monkeys and turtles.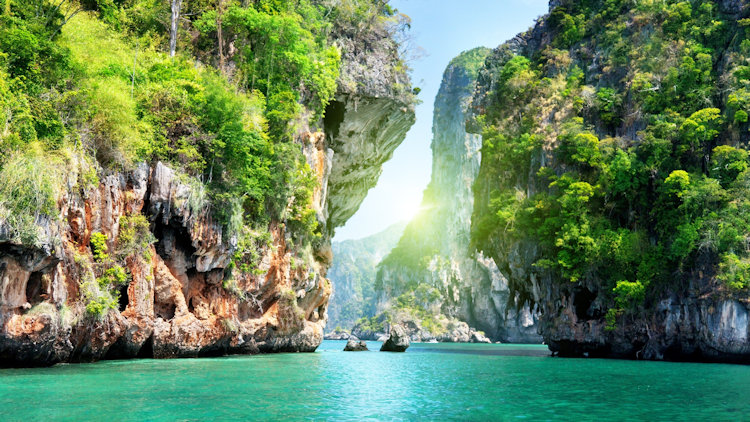 3 - Thailand
Known as the land of smiles, Thailand doesn't disappoint as a luxury yacht charter destination.
This paradisiacal destination offers sun-drenched shores, luxury service providers, and a vibrant history and culture. Popular destinations to drop anchor during a Thailand yacht charter include the islands of Phuket and Koh Samui. Here, you'll find lavish resorts, exclusive spas, world-class golf courses, and many attractions to explore. Below the waves, discover spectacular coral reefs teeming with marine life.
One of the highlights of Thailand is its fantastic cuisine – dine at atmospheric beachside eateries and award-winning gourmet restaurants, or have your yacht chef cook an authentic feast for you to enjoy amidst the privacy of your yacht charter.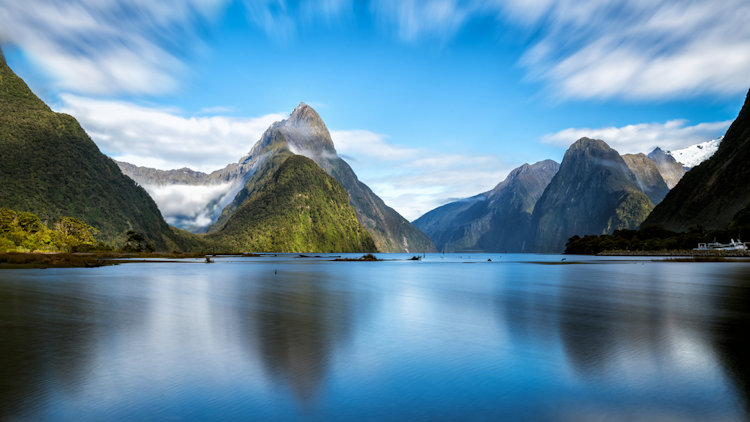 4 - New Zealand
Some of the world's most breathtaking scenery can be found on the island of New Zealand, from rolling green hills to majestic fjords, tumbling waterfalls, and quaint seaside villages. During the festive period, it's New Zealand's summer season, ensuring sun-drenched days idea for cruising.
New Zealand's north and south coastlines offer beauty in abundance, including spectacular bays, white sandy beaches, and world-class marinas providing an array of service providers dedicated to the yachting lifestyle.
Soak up New Zealand's proud Maori culture, hike one of the country's world-famous walking trails, explore otherworldly thermal activities and hot springs, or discover the cosmopolitan cities of Auckland and Wellington, New Zealand's capital city.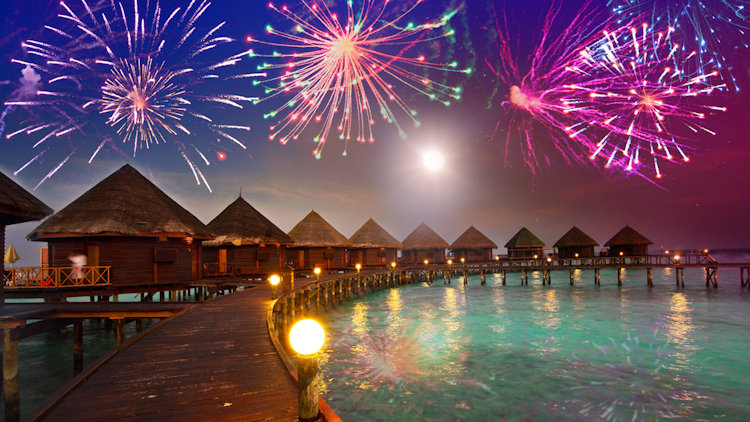 5 - Maldives
Nothing quite personifies picture postcard perfection than the Maldives. The destination of choice for paradise seekers, the Maldives is a stylish superyacht locale in which to celebrate the festive season.
With more than 1,000 islands to explore, this tropical paradise offers remote anchorages, white sandy beaches fringed by palm trees and brilliant blue waters, ideal for making the most of your crewed yachts tenders and toys.
The waters surrounding the Maldives are teeming with marine life, making this the ideal destination for keen sports fishermen. Alternatively, sink below the waves and discover a spectacular array of tropical fish.
Which Christmas yacht charter destination will you choose to spend the festive holiday season in? Contact an experienced yacht charter broker and book an unforgettable winter getaway.
Article by Joanna Lewis