Languedoc-Roussillon is underrated, both as a tourist destination and as a wine producer. With regards to the former, it boasts a little bit of everything: Gorgeous beaches peppered across France's longest stretch of Mediterranean coastline; rolling hills that turn to mountains once you reach the Pyrenees; medieval towns like Carcassonne, and artists' havens like Béziers. And there is also the capital of the region, chic Montpellier – a true hidden gem of French tourism. Languedoc was cited by Lonely Planet as one of the top destinations in the world to visit.
When it comes to wine, and despite being the largest producer in the country, Languedoc has always been regarded as the workhorse of the French industry. It is the world's biggest wine-producing area with a designated indication of origin: Languedoc is a region with a smaller population than Brisbane, but it produces more wine than the entire country of Australia. But it is, unfairly, tarnished with a tag of having quantity over quality. That's partly because Languedoc contributes so much to France's Vin de Pays industry, i.e., mid-level wine that is better than table wine but not as venerated as AOC (appellation d'origine contrôlée). Vin de Pays d'OC represents around 20% of all French wine exports.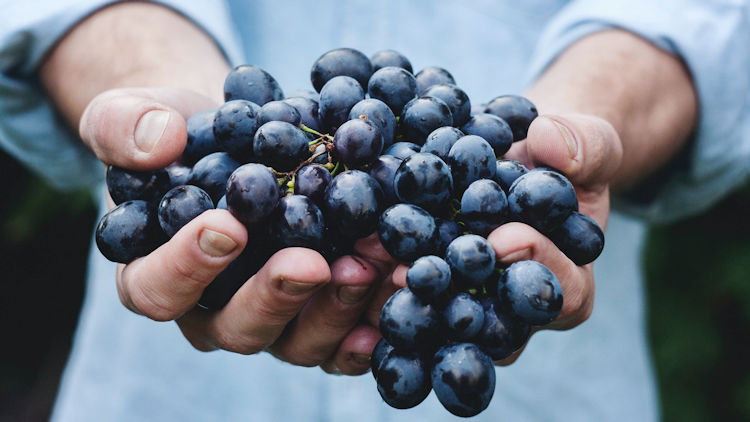 However, most oenophiles know that Languedoc is a haven for wine lovers, and the home of some great wines. Below we look at four you should try if you embark on a trip to the region, as well as suggesting some food pairings:
Picpoul de Pinet
Picpoul de Pinet is sometimes referred to by the grape's name, Piquepoul, which means "stings the lip" and is an apt for one of the best acidic white wines in the world. Piquepoul – blanc, gris and noir – are the three main varieties of grapes, but Picpoul de Pinet (an AOC region on the coast not far from Montpellier) is only made from the white grape. Recently, Sonoma Valley wine producers have been growing the grape, and it has also been tried in Australia. But nothing beats trying it in a seaside brasserie in France. Looming above all others in food pairings is oysters, with Picpoul's bone dry taste and acidity matching well with accompaniments like shallot and red wine vinegar.
Faugères
Famous for its rich reds using Syrah and Grenache, as well as the less well known Mourvèdre grape, Faugères wines (a region near Carcassonne) are a reflection of Languedoc's own reputation – found everywhere, at times derided, but often underrated. Faugères does produce whites and rosés, but reds are superior. For food pairing with the reds, you will be thinking of the classic rich beef stews and casseroles, perhaps simple steak bavette and fries. Closer to home, barbecues and even spicy Asian food will hit the mark. If you are truly adventurous, you can check over here for details on a grass-fed bison burger from Metabolic Meals, which would match nicely to the silky tannins and spicy notes of a classic Faugères red. Faugères received AOC status in 1985.
Minervois
Minervois has a similar portfolio to Faugères in terms of production, focusing on Syrah, Grenache and Mourvèdre. Like Faugères, it is also famous for its rich and ripe reds, while enjoying a limited reputation for whites and rosés*. However, Minervois is also capable of producing some of those knock-it-out-of-the-ballpark reds that would not seem out of place in a 2-star Michelin restaurant. That goes for price too. If you can get your hands on something from the much-vaunted Clos d'Ora vineyard by Gérard Bertrand, you won't regret paying out for it. Food pairings for classic Minervois reds include spicy merguez sausage, andouillette and even spicy gazpacho soup.
*We must add that while Minervois is not known for its rosés, Clos du Temple by Gérard Bertrand was recently cited by Global Rosé Masters as one of the best pink wines in the world 2020. It retails at just over $100 per bottle.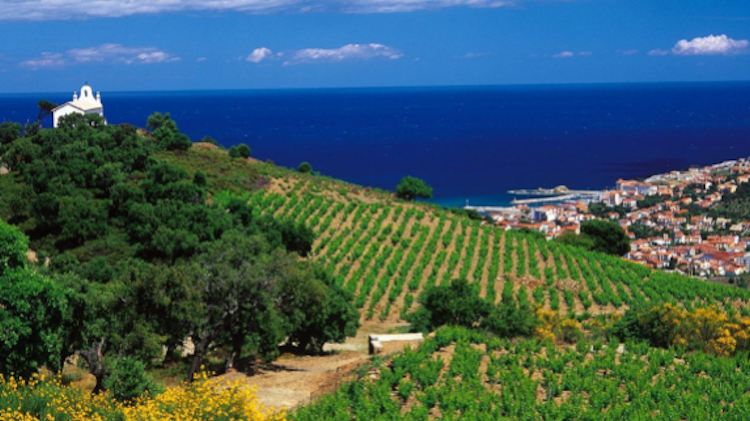 Cabardès
A wine region near Carcassonne in the east of Languedoc, Cabardès takes a lot of influence from Bordeaux further to the west. If you like your wine to have a history behind the label, then look no further than Château de Pennautier. Founded by Bernard de Pennautier, the treasurer of Louis XIII for the region, the vineyards remain in the hands of family descendants almost 400 years later. Cabardès is not a large producer, but it has a wonderful variety of reds and rosés, taking in those grapes that thrive in the warm Mediterranean as well as those that normally grow on France' Atlantic coast. Food pairing for some of the lighter reds includes charcuteries, chicken and tomato dishes. They also go surprisingly well with Caribbean and Creole-inspired dishes.