Classy accessories are often the key to taking a good outfit and making it stand out from the crowd. Here's a tip for 2016, rather than a handbag, pair of shoes or scarf, make your statement with sunglasses.
As
this piece on Whowhatwear
neatly puts it: "Whether worn on the face, on the top of the head, or draped over the neckline of a blouse or dress, a good pair of sunnies is as essential an accessory as any other. In fact, many of the world's most widely recognized street style stars wouldn't be caught dead without a set (literally) on-hand at all times."
You don't make a statement doing things by halves though. If you've got a budget for some designer shades and you want to know
how to spend it
then look no further than Dolce & Gabbana. The Italian fashion house has mastered the extravagant sunglasses look in a way that few others can match.
Here's five great pairs to check out when planning your ideal summer 2016 outfit: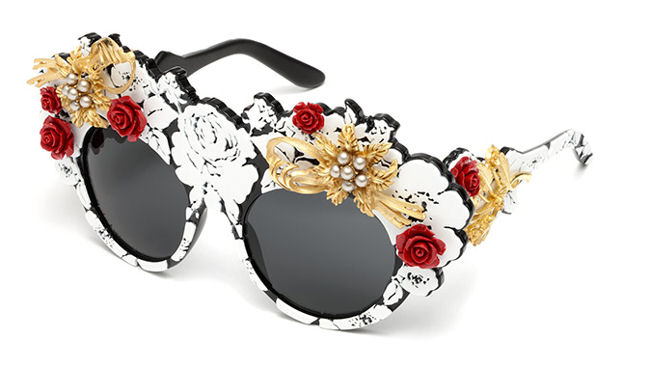 Mama's Brocade
: The biggest and best example in the D&G range, this is a limited edition of just 500 pieces. Adorned with a striking rose motif,
these £2,000 glasses
sport tiny red roses and grey pearls set in golden hearts around smoke colored lenses. As JustLuxe puts it:
"The Italian house is known for its opulent aesthetic, but these new sunglasses are over-the-top extravagant. And that's why we love them. With these you don't need a cool bag or glittering jewelry, or any other accessory at all for that matter. Throw on these shades and a little black dress and you're good to go." The range takes inspiration from the Baroque palazzi of Sicily and
also features
acetate frames on fabric-effect backgrounds in black/grey, red/brown, powder/brandy, green/brown color combinations.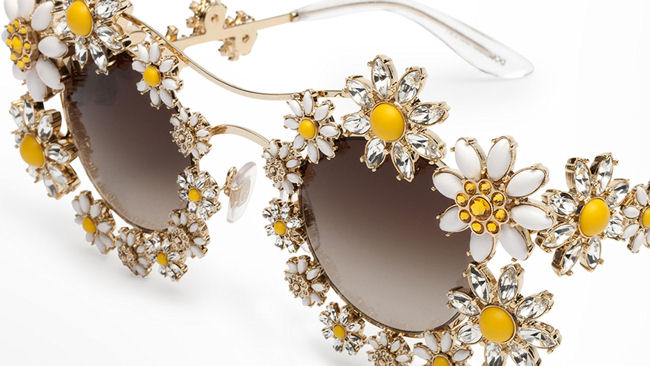 Margherite
: Mama's Brocade might be the most stunning range from D&G but it is technically an autumn/winter style. That's not to say you can't make it work for your summer 2016 look, but it does mean that it is worth looking at what other special collections can enhance your wardrobe. The
Margherite frames
boast a classy 1920s style, with golden metal frames and temples that are adorned with 28 hand applied daisy jewels made with Swarovsky crystals. Just 150 exclusive pieces have been produced.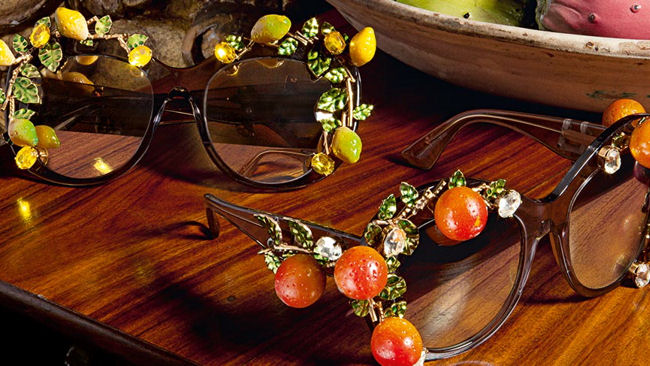 Agrumi:
Another collection that is limited to 150 exclusive pieces,
the Agrumi range
features custom jewels in either orange or lemon which are hand applied to the frames and temples.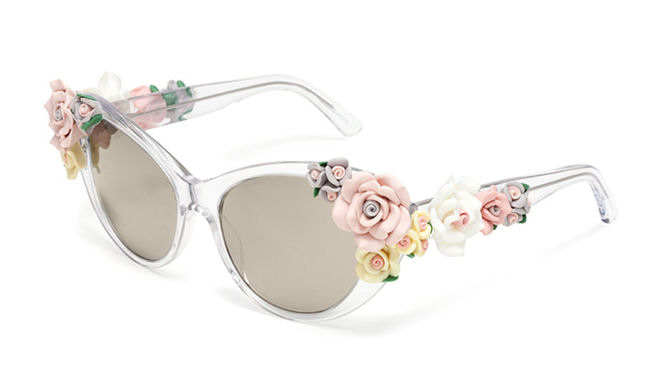 Flowers:
These
butterfly-shaped sunglasses
come in silver or black frames and are each decorated with hand-crafted flowers in pastel shades.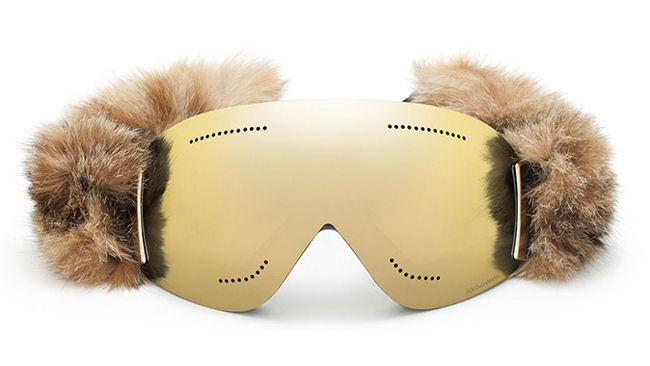 Ski mask
: Last but not least, we couldn't resist throwing these onto our list. Skiing is no longer simply a winter pursuit and
these glasses
are guaranteed to earn you style points on the summertime slopes. The mask features a gold mirrored lens and strap cover in Lynx fur in a range of colors.