Whether it is a private affair on a desert island in the style of Cheryl Cole and her handsome French husband or a lavish party at a countryside residence much like Kim Kardashian and Kanye West that you are after, we are sure to have the answer…
For that wow factor…Florence, Italy
Make your dream wedding a reality and celebrate like Kanye West and Kim Kardashian in one of the most romantic cities in the world, Florence. Known by some as the city of love, it is famous for its art galleries, beautiful churches and the most romantic bridge in the world, the Ponte Vecchio. The surrounding countryside, is an exquisite expanse of rolling hills covered in vineyards and olive tree plantations. Make a statement in this striking Italian city and celebrate your big day in style…
If you are hoping for an imposing, antique Florentine property just like Kim and Kanye then look no further. Ornate antiques and elaborate design aren't the only thing about Villa Machiavelli that make it a glorious property for celebrating at. The recently restored 16th-century villa combines the old and the new to provide contemporary luxury in a spectacular position in the Italian hills. Push the boat out and enjoy living the life of a banqueter with your own wine cellars and a private executive chef. The historic background of the property and views over the Italian countryside are sure to make your wedding a memory to treasure.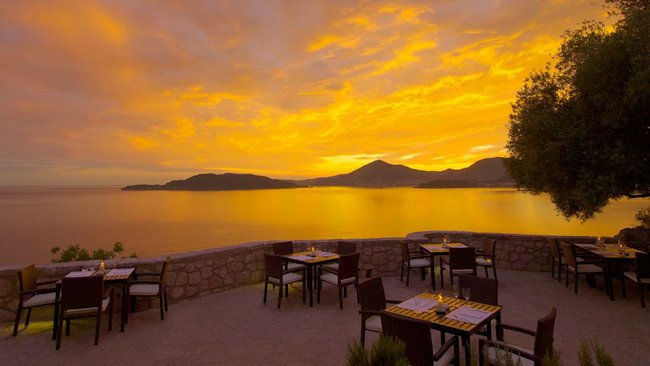 For something a little different…Montenegro
Soon after taking the Wimbledon title, Novak Djokovic married his childhood sweetheart Jelena Ristic in charismatic Montenegro. From rustic houses in the seaside towns that are characterised by their orange tiled roofs to the ancient Skadar Lake which is said to have formed because of a love story, this country certainly doesn't lack a romantic vibe. If you are looking for something unique and charming, the pretty towns set along the coast of the Adriatic Sea with their mountainous backdrops, are sure to win you over.
Follow in Djokovic's footsteps and head to the luxurious resort of Aman Sveti Stefan. Set on the picture-perfect island of Sveti Stefan, you will find yourself exploring a historic village that dates back as far as the 15th century. Spend your days discovering the cobbled streets, quaint courtyards and stunning vistas that make up this delightful destination and then eat in the main dining area, The Piazza, where you can sample pastoral Mediterranean dishes. The Aman Spa offers an extensive list of treatments and wellness programmes so that you can pamper before the big day.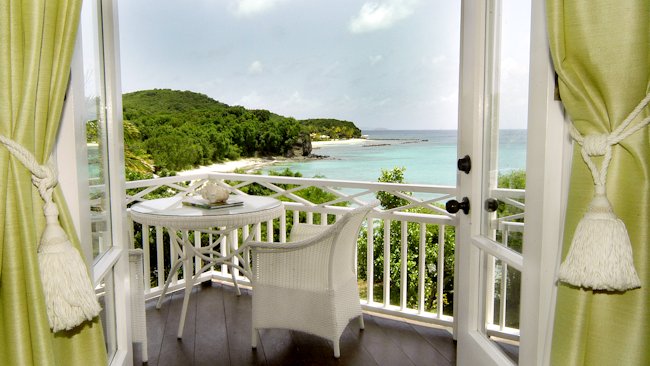 For the private affair…The Island of Mustique
If you don't want a big fuss but you do want a paradise setting, look no further than magical Mustique, epitomising pure grace and beauty. With postcard-perfect stretches of undisturbed white sand and glistening turquoise sea, it is no wonder that this idyllic island is a haven for newlyweds. Ever popular with celebrity weddings, it has most recently been Cheryl's choice for a secluded, secret ceremony amongst the palm trees. Known for being an A-list hangout due to its remote setting and tranquil atmosphere, Mustique is the ultimate spot for a quiet service.
Want pure luxury? Follow Cheryl's lead and stay at Cotton House, the oldest building on Mustique which has features reminiscent of an English countryside house. The property is situated amongst thirteen acres of lush tropical gardens that lead all the way down to a quiet bay, an amazing place to see the sun set. During the day dive into the plunge pools and make use of the 24-hour butler service, or head to the beach café for fresh lobster. For couples who love to indulge, Cotton House is the ultimate retreat.
Visit website:
QuintessentiallyTravel.com