This moment of peace took place perched high above a Tuscan villa – but I wasn't in Italy. The atmosphere is distinctly old world and refined, but the convenient location is in New York's lower Hudson Valley.
Glenmere Mansion
in Chester, New York was the chosen spot for a mother-daughter gourmet getaway. Just as the sun was setting behind Glenmere Lake, we entered the mansion's elegant gates and climbed the driveway towards the salmon-pink villa. This serene sunset welcome set the tone for a weekend of lounging by the fireplace and sharing farm-fresh cuisine. After settling into separate bedrooms in the penthouse suite, we raised a bellini to a weekend of uninterrupted bonding – with a touch of glamour.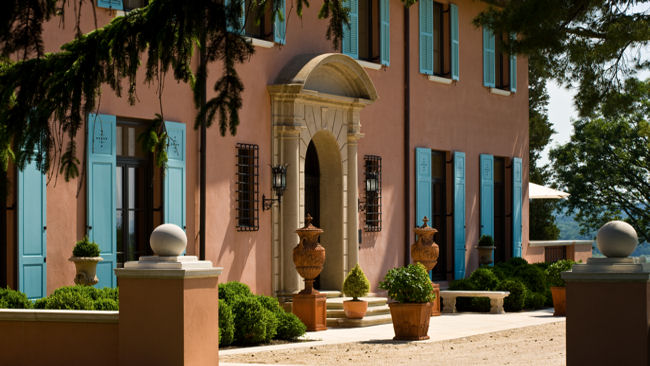 In January 2010 Glenmere Mansion opened after a four year, multi-million dollar renovation. This country villa – built in 1911 for wealthy industrialist Robert Goelet – had the right bones to inspire current owners Alan Stenberg and Daniel DeSimone to fulfill their dream of restoring a historic property and opening a country hotel. The result of their dedication is this Relais & Chateaux mansion with 18 guest rooms and two restaurants, all just 50 miles from New York City. With fatherly pride, Alan describes Glenmere as, 'the country estate of the rich uncle you never had'.
Noted interior designer Scott Snyder is responsible for Glenmere's exquisite décor. A light, soothing color palette allows an impressive modern art collection to shine, and rooms feature custom Italian linens and seductive marble baths. The 1,250 square foot penthouse is complete with 3 fireplaces, a spacious sitting room, huge balcony, and one unforgettable master bathroom. It is such a welcoming space that you may never want to leave – and you don't have to. Private chefs can be arranged for intimate evenings right in the penthouse.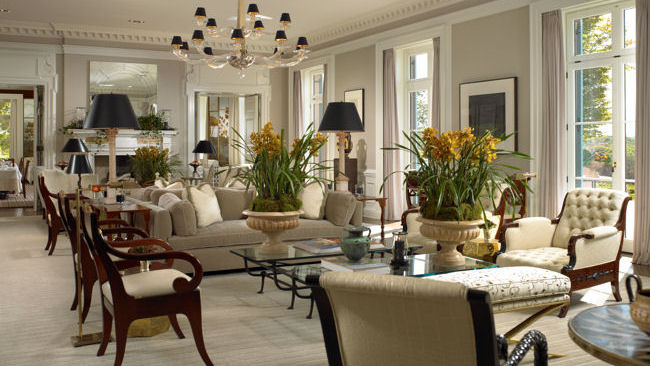 After bellinis and a bubble bath, it was time for Saturday night in the Supper Room. This formal dining space serves dinner Thursday through Saturday – and in true old world spirit – the experience begins with winding down over a drink. We toasted two tall glasses of prosecco and leafed through 'The Way We Were', a book that details the mansion's extensive renovation. From our cozy seats in the library we were escorted past the grand piano and into the dining room. Candelabras flickered in the hand-painted eglomise panels and servers moved graciously, as if in a waltz.
One glance at the Supper Room's menu reveals a devotion to utilizing local New York ingredients. The first course of 5-spice crusted scallops with puy lentils, Ossetra caviar, and carrot butter was paired by the sommelier with a Gurwurtztraminer from New York state. Tender short ribs followed, served with roasted hen of the woods mushrooms and hearty braising greens. After a very-adult ice cream sundae and glass of dessert wine, came my favorite moment of a night at a country house hotel: a plush bed was waiting for me just up the grand staircase.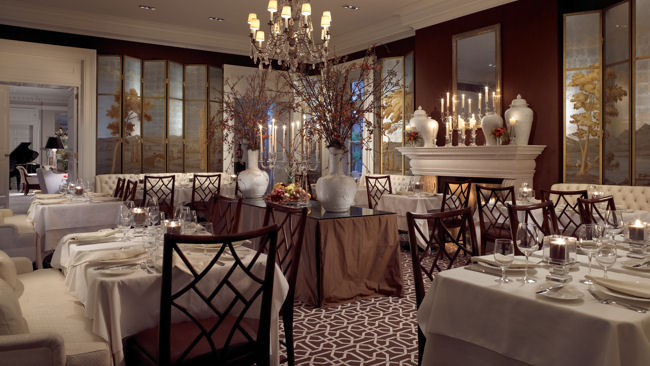 Refreshed after a night's sleep in the country quiet, we returned to the Supper Room for breakfast. After crumbly scones with homemade jams, I chatted with the chef about developing relationships with local farmers and Glenmere's style of cuisine. Dishes here aren't showy or overdone; they showcase spectacular ingredients and allow flavors to stand tall. The table here is a place of celebration – over Lobster tails, Hudson Valley duck breast, or anything else Executive Chef Ron Stella has up his sleeve.
All of these culinary treats left my mother and I craving some exercise. While the famous Woodbury Commons shopping center is only a short drive away, we opted to take in the local scenery instead. A stroll along the vibrant banks of Glenmere Lake was filled with uninterrupted conversation and laughter. If we really wanted to burn off breakfast's calories, we could have taken advantage of the commercial-grade fitness center or even picked up our tennis rackets. During the summer, the pool is another Glenmere highlight, and with only 18 rooms – there's no chance of it being crowded.
The year 2012 marks an important addition to Glenmere: the premiere of a 7,000 square foot spa facility. The spa will offer a total of 5 treatment suites, all with a whirlpool tub and steam shower. One grand spa suite will hold serious appeal for couples with its romantic fireplace, side-by-side treatment tables and whirlpool tubs. The spa also offers an herbal steam room, sauna, cool mist room, and one very unique feature for a New York spa – hammam treatments. One final touch is an R&R library serving organic spa tapas, soothing teas, and organic wines.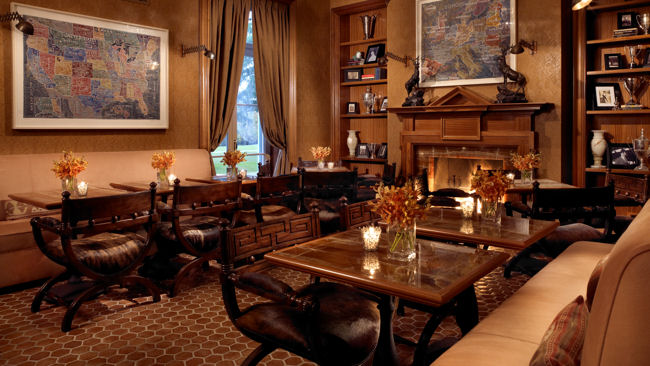 After walking up an appetite, we sat next to a crackling fireplace in the mansion's second restaurant, the Frog's End Tavern. Earlier I asked the chef an important question: if you were to eat in the tavern tonight, what would you order? Without hesitating he replied: the roasted chicken. This classic dish, executed to perfection, served with creamy mashed potatoes and swiss chard triggered memories of meals I shared with my mother as a child. As we savored the food, the fire, and the time together, I was thankful this historic mansion was given a second life.
###
Jessica Colley is a freelance travel and food writer based in New York City. Follow her travels online at
www.thegreatamericantraveldream.com
Hotel Profile:
Glenmere Mansion