The new grab-and-go delicatessen will now offer the St. Regis' signature Tea Ritual beginning August 10, and will feature limited edition pastries commemorating the 150th Anniversary of Lewis Carroll's Alice in Wonderland.
The Tea Ritual has long been associated with high society entertainment since its original inception in England in the early 1880s by Anna Maria Russell, Duchess of Bedford. Naturally, the Grande Dame of New York society, Caroline Astor, mother of Colonel John Jacob Astor IV and founder of The St. Regis, adopted this tradition as her own. The Glass House Café will offer the distinctive Tea Ritual to guests every day from 4– 6p.m. in honor of the English tradition. The exquisite tea selection at the delicatessen will feature exotic blends from Dammann Frères, an iconic French purveyor since 1692, including green tea infused with red fruits and caramel, black tea with Bergamot citrus flavors, and orange and lemon Rooibos with Madagascar vanilla, available to enjoy all day, hot or cold.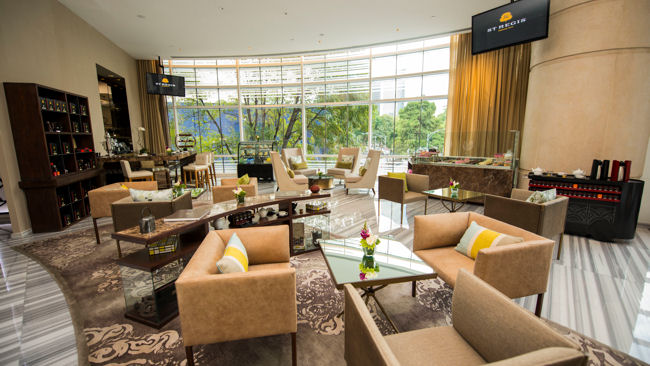 The Glass House Café, led by acclaimed Chef Paulina Abascal of Dulces Besos, will celebrate Alice in Wonderland's 150th Anniversary by transforming The St. Regis Tea Ritual into Alice in Wonderland's Tea Party every Friday at 4p.m. Chef Abascal brings more than 20 years of experience as a pastry chef, and is internationally recognized as an ambassador for Mexican sweets. The celebration will delight the young and young at heart, customized cakes featuring characters such as the White Rabbit, the Mad Hatter, and the Queen of Hearts. The fictional story has captivated audiences through multiple generations, portraying one of the greatest tea services of all time similar to that of The St. Regis experience. To satisfy a sweet tooth, guests can enjoy classic desserts in a serene atmosphere overlooking the city's landmark La Diana Cazadora fountain and locals can purchase fine pastries to commemorate special occasions at home.
During the day, The Glass House Café is the ideal place to relax between meetings or to simply enjoy a light meal such as artisanal baguette sandwiches with foie gras and jelly figs, mint and cucumber sandwiches on rye bread, focaccia bread with vegetables and grilled Portobello mushrooms, classic ciabatta with prosciutto and goat cheese or sweet homemade bread. The casual breakfast and lunch menus offer items to-go or to enjoy on property with the personalized and attentive service of The St. Regis. In addition, the café's WiFi access and design provides a tranquil oasis in one of the most fascinating cities in the world.
The Glass House Café is open Monday through Friday from 7a.m.– 6p.m., servicing breakfast 7a.m. –noon, lunch from noon– 6 p.m., and the Tea Ritual 4– 6p.m.
For more information on The St. Regis Mexico City or to make reservations, visit
www.stregis.com/mexicocity
or call 888-625-5144.