Many of the finest resorts in the world showcase award-winning golf courses. Fortunately, there's an entire category of golf gear focused on the traveling player. Below is a roundup of some of the hottest offerings for 2014, straight from the recent PGA Merchandise Show in Orlando.
TRS Ballistic Luggage from Club Glove (pictured above)
MSRP: Check-In XL, $799; Check-In, $750; Carry-On, $699; Shoulder Bag, $349; Backpack, $349; TravelRX, $399
www.clubglove.com
http://www.youtube.com/watch?v=trYnuH0EsG8
This new ultra-premium, Made-in-the-USA collection from Club Glove is designed with military-grade ballistic nylon material (INVISTA CORDURA® 1050), providing vastly superior abrasion resistance than other premium brands. It features the renowned Train Reaction System, which allows travelers to link multiple bags together to create one rolling unit, making it extremely easy to navigate airports and hotels. Six bags in varying sizes are part of the line-up, each is available in black or a new black/bronze combo. Nylon mesh packing modules are included to help travelers stay perfectly organized and custom embroidery is available for a small upcharge.
Club Glove Last Bag
MSRP: $299
www.clubglove.com
For golfers making equipment purchases based on PGA Tour player use, Club Glove is the only option when looking at a travel case. The company's award-winning Last Bag is used by more than 90% of PGA Tour players. Its popularity stems from amazing durability, extremely high quality materials and American made craftsmanship. Utilizing Invista™ Cordura® 1000 D water resistant nylon, the Last Bag is more tear resistant than the polyester used by many competitors. It is available in 16 colors, including new military-themed camouflage and an eye-catching black/pink combo.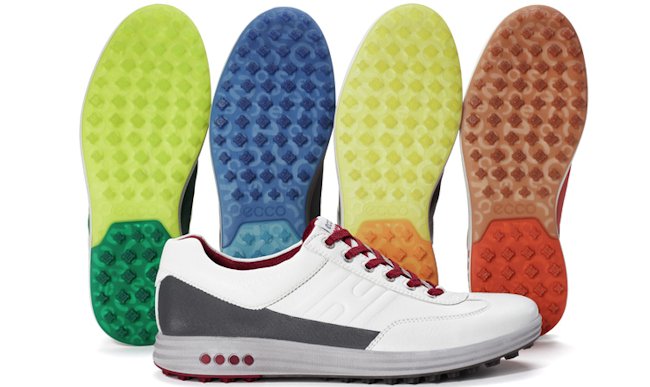 ECCO Men's Street EVO One
MSRP: $160
www.eccousa.com
Danish company ECCO continues its leading cleat-less footwear advances with the introduction of the Street EVO One. The next evolution of ECCO's best-selling golf shoe, the Street EVO One boasts performance and style elements for Tour players and amateur golfers alike. Built atop the award-winning E-DTS hybrid outsole and two-colored uppers, the Street EVO One is fashionable both on and off the course. With a slightly wider rear construction, Street EVO One is designed to wrap around a player's heel for a more stable platform to power through each shot. Other upgrades include a superior cushioned TPU base and hybrid outsole with approximately 100 molded traction bars and 800-plus traction angles for superior grip in all conditions.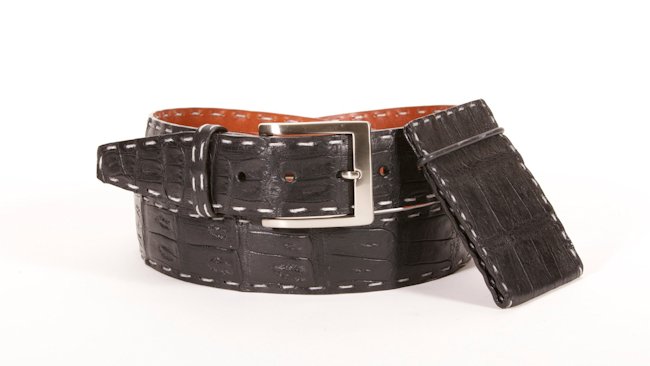 Francis Edward
MSRP: $150 - $509
www.francisedward.com
Founded by PGA TOUR player Paul Stankowski, Francis Edward produces colorful and luxurious exotic belts and accessories for men and women. Belts are highly customizable, including leather-type, color, border and width. They can be sized in-shop with Francis Edward's unique fitting system. Featuring Alligator, Crocodile, Lizard, Shark, Python, and other leather types, Francis Edward belts are as unique as they are stylish.
Galvin Green
Aron GORE-TEX Paclite Full-Zip Jacket with Stretch Fabric
MSRP: $460
www.GalvinGreen.com
The world's leading maker of functional golf clothing for serious players, Galvin Green adheres to a "We Never Compromise" mantra. Founded in 1990, the Swedish company is a pure golf brand specializing supplying high-performance clothing in more than 20 countries. It formally launched in the U.S. for Spring/Summer 2014 and is available exclusively at better green grass shops.
New for 2014, the Aron GORE-TEX Paclite Full-Zip Jacket with Stretch Fabric is totally waterproof and guaranteed to keep golfers bone dry. It features an ideal combination of lightweight weather protection and extreme breathability that enables the release of excess heat and moisture. It's styled to avoid unnecessary fabric at the front of jacket that could impede the swing motion. Specifically developed for golfers to provide a perfect fit and maximum freedom of movement, the jacket is extremely durable and hard-wearing.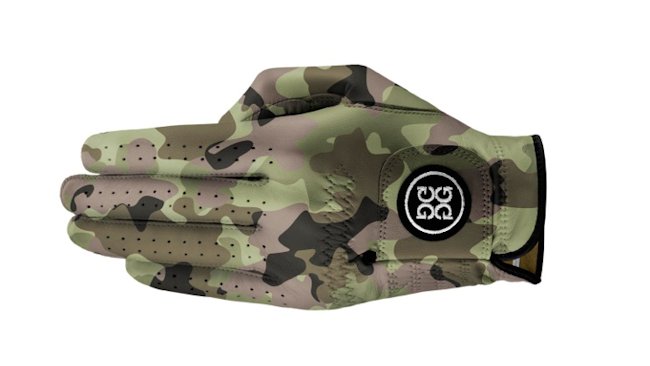 G/FORE
Delta Force Golf Glove
MSRP: $40
www.gfore.com
G/FORE's design and array of color delivers on comfort and style. With premium AA Cabretta leather in a precision cut and embroidered patch detail, the G/FORE golf glove is unparalleled in construction, quality and fit. The gloves, which conform with USGA rules, are worn by Tom Watson (PGA & Champions Tours), Jonas Blixt (PGA & European Tours), Ricky Barnes (PGA Tour), Robert Rock (European Tour), Alex Cejka (European Tour), Shingo Katayama (Japan Golf Tour), Tommy Armour III (Champions Tour), Kathleen Ekey (LPGA Tour) & world-renowned golf instructor Rick Smith.
KENTWOOL
19th Hole Collection
MSRP: $19.95
www.kentwool.com
Made in the USA, KENTWOOL 19th Hole Collection fashion performance socks offer sophisticated style and comfort on and off the golf course. The proprietary blend of natural and high-tech fibers create an innovative, micro-climate system for superior moisture management and odor control. Travelers take note: The moisture-wicking technology and odor control allows for fewer washes, ideal for packing light. Enhanced cushioning at strategic micro-stress points along the foot and engineered heel, toe and bridge elements result in abrasion-proof comfort. KENTWOOL socks are worn by scores of athletes constantly on their feet, including pro golfers Bubba Watson and Matt Kuchar. The 19th Hole Collection boasts a 100% blister-free guarantee and is available in a variety of styles for both men and women.
KENTWOOL
Pro-Light and Sport
MSRP: $20.95
www.kentwoolsocks.com
Worn on Tour by Bubba Watson and Matt Kuchar and scores of other elite professionals, the 170-year-old wool innovator, KENTWOOL, uses a proprietary blend of natural and high-tech fibers to create an innovative, micro-climate system for superior moisture management and wicking, as well as odor control. The result is a sock that stays dry and odor-free without washing for multiple wears. In addition to the brand's performance and fashion socks, KENTWOOL is releasing two new styles for 2014, the Pro-Light and Sport. Updated with sleeker silhouette, faster designs and new fabric blends, both performance styles retain the brand's signature blister-free guarantee and are made entirely in the USA.
Scheyden Precision Eyewear C130
MSRP: $309-345
www.scheyden.com
Handcrafted in Japan with the world's finest materials, Scheyden offers superior functional and quality sunglasses. New for 2014 is the C130 model with hand-welded titanium frame and spring-loaded hinges to provide a comfortable flex-fit. The mineral glass lenses are hand-ground and polished with anti-scratch and water repellant features for ultimate clarity.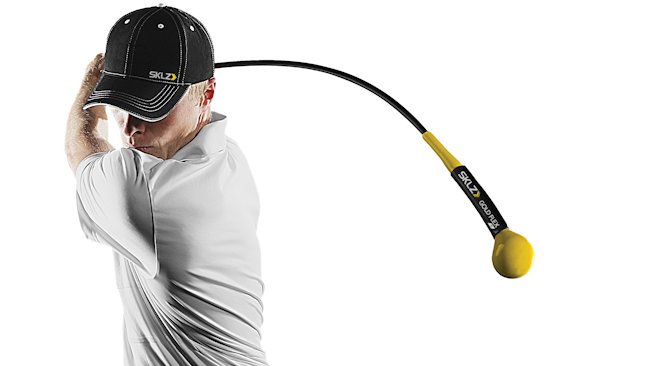 SKLZ
Gold Flex
MSRP: $69.99
www.sklz.com
Imagine a harmonic convergence of cutting-edge, light-weight fitness gear and golf performance training aids and you have SKLZ. New for 2014, the Carlsbad, California-based company is offering the Gold Flex warm-up and temp training aid. A whippy shaft with a polyurethane-weighted head improves golfers' swings while strengthening their cores. It claims to flight slices by flattening the swing plane. Just as importantly for traveling golfers, it is easy to take on the airplane, as the Gold Flex fits easily into a golf bag and is legal to carry on course.
Wolsey
Insulator Jacket
MSRP: $370
www.Wolsey.com
Wolsey – one of the world's oldest existing clothing brands and a pioneer of premium men's apparel for sporting endeavors – is re-launching its historic Sportsman line this year, and has appointed Johan Lindeberg "Golf Brand Ambassador." Sportsman's sophisticated modern garments use traditional British menswear colors in a clean and subtle manner.
The Insulator Jacket is a must for golfers traveling to cooler climes. It features 100% polyester ripstop with Prima Loft Tech details. Light weight, high-performance and fully insulated for exceptional warmth and comfort, the jacket is windproof and water-resistant with two-way stretch and wrist cuffs for freedom of movement.